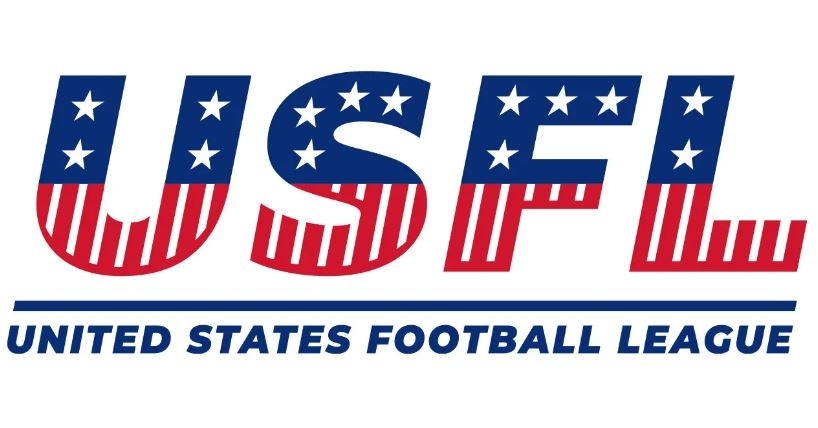 | | |
| --- | --- |
| Bears News: Report: XFL and USFL closing in on merger agreement | |
---
While we sit here on this somber Tuesday and wish Nick Chubb the speedy recovery he deserves, there isn't much NFL news out there, as it has been a quiet day. Well, that was until recently, as some non-Bears news is hitting the wire that could drastically change how the NFL looks at spring leagues in the future.
According to reports surrounding Dwayne the Rock Johnson and his camp, the XFL and USFL have begun initial discussions about merging to form one super Spring League. In fact, the talks are further along than what people initially thought as a decision on a merger could come as soon as this Friday.
Everyone knows football is king in the United States, but it is also the only sport that doesn't have a direct feeder program or minor league system. The NBA has the G-League, the NHL has the AHL and ECHL, MLB has the MILB system, and even the MLS has the USL divisions that all feed into the big leagues. Yet, football, the sport that makes the most annual revenue in terms of dollars, hasn't had a feeder program, and up until recently, it didn't seem like they were interested in that.
That is why the XFL and USFL were created, as it not only allows players to latch on to an NFL team, but it is also viewed as the feeder program that everyone wants this league to have. With the XFL starting in February and going until April, with the USFL following and going from April until June, fans are treated to football 10 months out of the year, and you can never have enough football.
However, the spring numbers have been up and down in terms of viewership, while the quality of play has been spotty at best. To change all that, the XFL and USFL have begun discussions to merge into one league instead of two to form one Super Spring League. While the details surrounding this are not released, it makes sense as it gives the NFL the feeder program they need to help players adjust and prep for the NFL game.
For those unfamiliar with either league, the XFL and USFL are spring football leagues that contain eight teams each. Combining them would make one league of 16 teams where you could ultimately put two NFL franchises with one team and use it as the minor league team. For example, the Seattle Seahawks and Denver Broncos could have the Seattle Dragons as their feeder team, meaning they get the first crack at anyone on that roster to sign with their teams.
The way the XFL and USFL work right now is that you have eight teams, four in the North and four in the South. The Teams in the XFL are the Seattle Dragons, Vegas Vipers, San Antonio Brahmas, Arlington Renegades, St. Louis Battlehawks, Houston Roughnecks, DC Defenders, and Orlando Guardians. The USFL has the New Jersey Generals, Birmingham Stallions, Houston Gamblers, Michigan Panthers, New Orleans Breakers, Philadelphia Stars, Memphis Showboats, and Pittsburgh Maulers.
As you can see, most of these teams hail from the East Coast or the central part of the US, so some relocation may need to happen. If the Leagues decide to merge and join forces, you are now looking at one Super League of 16 teams broken down into eight-team conferences with two divisions of four. Typically, you have an Eastern and Western Conference, but in this case, it would be a North and South Conference. How that translates may depend on where the cut-off is, as the geography of this would need to work for many teams. Looking at how things could look, I could see the conferences and divisions locking up and who the teams associated with the Spring Leagues could be.
NORTH DIVISION:
West DIVISION: Seattle Seadragons (Seattle Seahawks and Denver Broncos), Vegas Vipers or Los Angeles Vipers (Los Angeles Chargers and Vegas Raiders), St. Louis Battlehawks (Kansas City Chiefs, Arizona Cardinals), Memphis Showboats (Indianapolis Colts and Tennessee Titans.) As you can see, with only two teams in the Western part of the Country, it won't be easy to line things up geographically. That is why some relocation might be required to make this work.
East Division: Philadelphia Stars (Philadelphia Eagles, New England Patriots), Pittsburgh Maulers (Pittsburgh Steelers, Buffalo Bills), New Jersey Generals (New York Giants and New York Jets) and the Michigan Panthers (Detroit Lions and San Francisco 49ers). Given the proximity of these teams, it was straightforward to line them up while using most of the AFC East and NFC East as the NFL feeder teams.
SOUTH CONFERENCE:
Central Division: Arlington Renegades (Dallas Cowboys, Chicago Bears), Houston Roughnecks (Houston Texans, Minnesota Vikings), San Antonio Brahmas (Green Bay Packers, Cincinnati Bengals), Houston Gamblers (Cleveland Browns, Los Angeles Rams). While all of these teams would come from the state of Texas, there is no way two teams are from Houston. That would require the first team to move, but they would have to be close to the Central proximity. Arizona could be an option, as they had an AAF team in the past, but so could New York, which would move Memphis down to the South Conference.
Southeast Division: New Orleans Breakers (New Orleans Saints, Atlanta Falcons), Orlando Guardians (Tampa Bay Buccaneers, Jacksonville Jaguars), Birmingham Stallions (Carolina Panthers, Miami Dolphins), DC Defenders (Washington Commanders, Baltimore Ravens). Apart from DC, which is in the middle of the North and South, these teams make a ton of sense regarding location and who the feeder teams will be, as everyone will have an equal crack at the talent pool.
Along with the USFL and XFL merging, you have the old AAF that could also find themselves in the mix, as several markets had teams that were not in the other spring leagues. San Diego is a potential relocation for one of the Houston teams. Either way, this is some note-worthy news to follow, as this could drastically impact how the NFL views the Spring League.
Upgrade Your Account
Unlock premium boards and exclusive features (e.g. ad-free) by upgrading your account today.
Upgrade Now