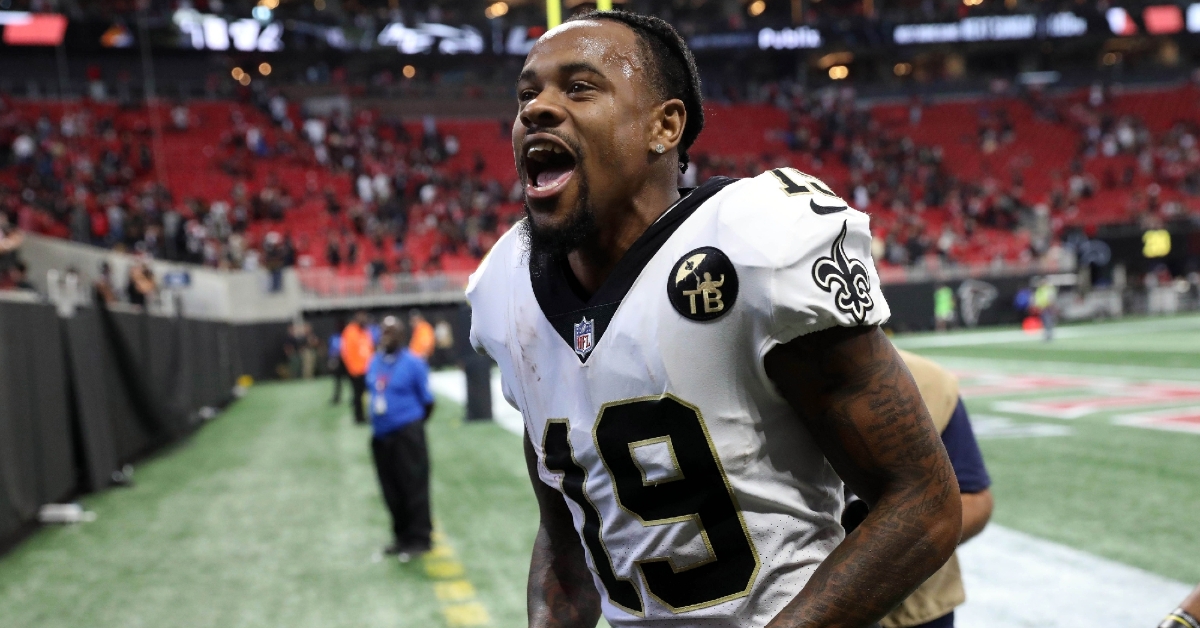 | | |
| --- | --- |
| Bears take a chance with speedy veteran receiver | |
---
The Bears are on the verge of adding some major speed to their receiving core as reports have been linked to Ted Ginn Jr. signing a one-year contract with Chicago. This comes just one day after the Bears agreed to a one-year deal with another burner in former Green Bay Packer Trevor Davis. Contact details have not been released at this time.
The now 13-year veteran in Ginn has never been a go-to receiver by any means, but he offers something most teams would dream of having. He is a burner and gives the Bears a much-needed deep ball presence along with adding some much-needed experience in the return game.
Know for speed and not much else, Ginn will joining his sixth organization over his 13-year career, with his longest stint being with both Carolina and New Orleans at three years each. Coming off a 30-reception season with 421 yards and a pair of scores, Ginn is looking to add an element to the Bears passing game that they have lacked for what seems like forever.
While Ginn is much more polished than Davis in terms of receiving skills, they both bring speed to the table and will add new elements to a return game that already features one of the game's best in Cordarrelle Patterson. Why did the Bears make this move, and why does it work for Chicago?
Well, for starters, it gives Mitch Trubisky and Nick Foles a new target to throw too who is going to add the speed element to stretch the field. While Foles has experienced deep ball threats in the past, Trubisky has yet to experience that as most of his success comes from shorter routes underneath that receivers can often turn into significant gains. Now given a guy who can still run a low 4.4 or maybe even a 4.3 yet, Trubisky will have a chance to show off his arm in hopes of keeping the defense a bit more honest than in the past.
After letting Taylor Gabriel go this offseason, not only where the Bears thin at WR, but lacking speed in that area also. Allen Robinson and Anthony Miller are good, but neither one has the speed to blow by a defender. With the addition of Ginn, Davis, and recently drafted Darnell Mooney, the Bears have not only added much-needed depth to their receiving room but elements of speed that they never had before.
Moves like this may not grab national headlines, but these are the under the radar moves that can make or break a team's season. The more weapons Chicago can assemble offensively, the better they will become as slowly, but surely pressure will be taken off the Bears defense as the offense will now be able to shoulder more of the load.
With other receivers like Riley Ridley and Javon Wims still on the roster, it will be interesting to see how this position shakes out come training camp. What we do know, however, is that a once position of need is now filled with seven legit names that could all help the Bears in more ways than not this season.