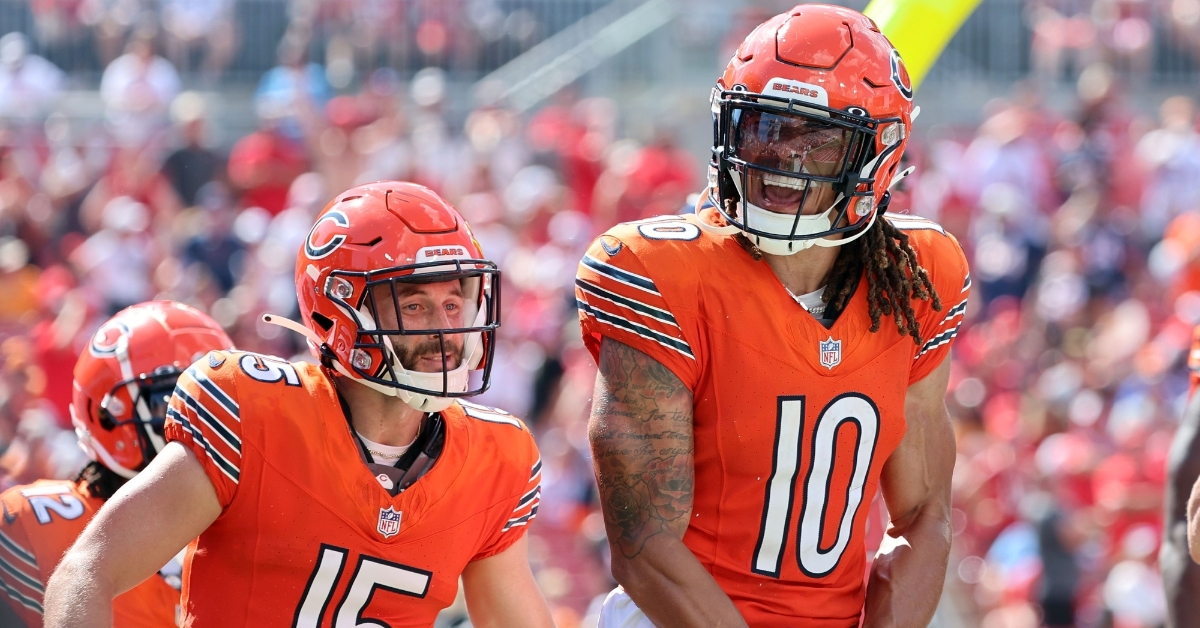 | | |
| --- | --- |
| Chase Claypool takes shot at Bears offense | |
---
Chicago Bears receiver Chase Claypool has had a rough start with the team since being traded to the franchise last season.
Overall, in 10 games, he has 18 catches for 191 yards and a touchdown.
In 2023, he has just four catches for 51 yards and the score.
Claypool met with the media Friday and discussed the Bears offense moving forward.
"I think rehoning what I want to do really well in, and that's just the things that I can control, like the effort on plays and finishing blocks," Claypool said. "Those are things I can control and things I've been making sure to just master these few weeks. Those are things I can control. The other stuff I can't worry about. Just got to be at the right place at the right time, and hopefully that falls into place."
Claypool was asked do you feel like you've been put in the best position for you as a receiver to showcase the best of what you can do?
He said, "No."
Claypool explained his reasoning.
"Sometimes the things around you either elevate you, or you have to adapt to allow you to elevate with them," he said. "So I've just been adapting to the new system and my new role in the system and trying to make the most out of it."
Claypool hopes to make the best out of a bad situation.
"I think every situation has the ability to be ideal, and I think we're just working towards that," Claypool said. "I'm not going to say that. I wouldn't say it's not an ideal place for me. Obviously, there's other places -- you can say, 'Oh, I want to be on the best offense with the highest passing yards,' but that doesn't happen in football. You just have to make do with what you got."
Claypool and the rest of the Bears will try to get back on track against the winless Broncos on Sunday at Soldier Field in Week 4 action.