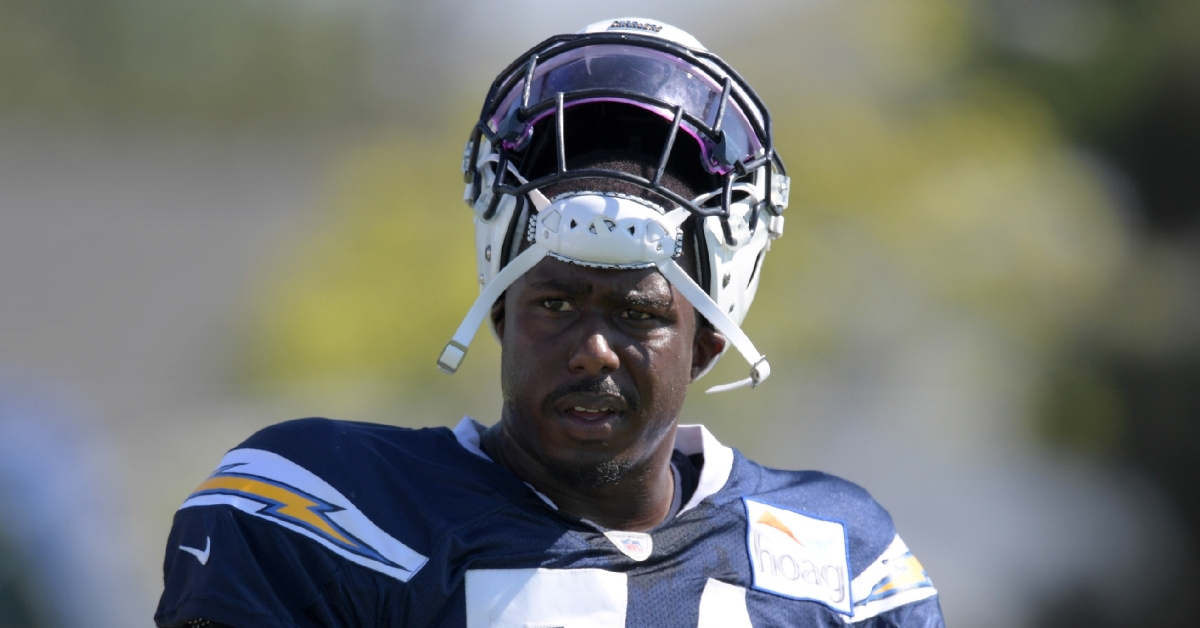 | | |
| --- | --- |
| Bears announce several roster moves | |
---
| | | |
| --- | --- | --- |
| Wednesday, September 8, 2021, 10:45 AM | | |
As we get closer to week one of the NFL season, most teams have their rosters set in place, as now is the time to get your final preparations done. For the Chicago Bears, their initial 53-man roster was anything but finalized, and the way the roster sits right now may not be finalized as the Bears continue to work out players.
After adding to the offensive side of the ball last week, the Bears have turned their attention to the defensive side this week as they worked out a trio of defensive players looking to earn a contract. Immediately you would think secondary given the need for that on this team, but the defensive line could be adding pieces as those are the players the Bears have brought into camp.
To be more precise, Damion Square, Margus Hunt, and Josh Mauro were all brought into camp this weekend for a workout.
When you think about it, it does make a ton of sense as Mario Edwards not only figures to be a rotational player this season, but must serve a two-game suspension to open the year, putting the Bears down a DL. That leaves Angelo Blackson as the lone backup with NFL experience, which could be a problem should something happen.
The Bears brought in a trio of experienced players to shore this up, and perhaps one of them can turn enough heads to land a rotational role with this team.
Wednesday Update: The Bears announced on Wednesday morning that they have signed Marqus Hunt and Damion Square to the practice squad and released DT Auzoyah Alufohai and running back Artavis Pierce from the practice squad to make roster space.
DAMION SQUARE: The now 32-year-old has plenty of NFL experience going back to the Philadelphia Eagles in 2013, Kansas City Chiefs in 2014, and the Los Angeles Chargers, where he spent the past six seasons.
Across his time in the NFL, Square has been a rotational player at best, but has still logged 91 career games, 24 of which were starts. That rounds out to roughly 1 ½ seasons as a starter, which is a bit larger than a small sample size. Square has seen minimal production on the defensive line during his time in the NFL, but has still managed to log 6.5 career sacks. He is a nice bench piece to add, even if for just a few games.
MARGUS HUNT: The player with the most experienced among the three brought in happens to be 34-year-old Hunt. Entering his ninth season in the league, Hunt was a highly touted college prospect who found himself drafted in the second round of the 2013 NFL draft by the Cincinnati Bengals. He not only spent his first four seasons there, but then returned to the Bengals last year for a second go-around. Hunt also spent three years with the Colts and part of last season with the Saints.
Hunt has seen action in over 100 games as a pro, 104 to be exact, to go along with his 26 starts. Once again, a limited sample size, but that still translates into over an entire season of starting experience, so most teams know what he can do. Not only has he logged 114 tackles over his career, but he has been a menace in the backfield, where he has shot through for 26 tackles for a loss. Add in 8.5 sacks, and you can see some good production.
If the Bears are looking for a long-term rotational player for the entire season, Hunt would be a decent option.
JOSH MAURO: The player with the least experience is 30-year-old Mauro, who is entering his eighth NFL season. The former Stanford product has bounced around quite a bit in this league, spending his first three seasons with Arizona before returning last year while also spending one year with the Giants in 2018 and the Raiders in 2019.
In terms of overall experience, he has seen the least number of games with 75, but his 39 career starts are the most out of this group, so there is that to consider.
The Bears have a history of signing players off the street and turning them into productive pieces. That is once again going to be their goal here as they continue to round out their roster ahead of the Rams.