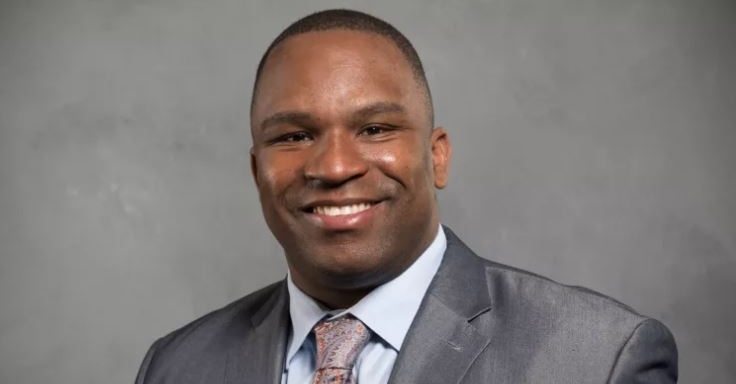 | | |
| --- | --- |
| Bears executive appears to be a hot commodity | |
---
| | | |
| --- | --- | --- |
| Friday, January 8, 2021, 8:19 AM | | |
While the Bears are preparing for their postseason game with the Saints, other teams around the league are preparing for the future. From finding a new coach to adding a new GM, this is the time where teams begin to look towards the future in hopes of finding the perfect man in charge.
Say what you want about Ryan Pace and Matt Nagy regarding their overall success with this team, but there is another name in the Bears front office that is starting to gain a lot of attention league-wide. That man is Bears executive Champ Kelly as he could find himself impacting the draft in significant ways.
Given how many people thought playing a season this year would not be possible, many executives expected teams to be more patient when it came to coaches or GMs this offseason. With so many protocols in place and limits in terms of how teams can practice, it was hard for some teams to find a rhythm, and it drastically affected them this season.
Here we are two days after black Monday, and several head coaches have been let go along with seven open GM positions. Denver, Carolina, Detroit, Houston (who added a new GM last night), Atlanta, Jacksonville, and Washington all have openings at the GM position and are starting their search for the future. The Bears could be added to this list soon as Pace's future is still up in the air.
With four of these openings also looking for a head coach, teams are jumping in the game much earlier than some expected. Bears Assistant Director of Player Personnel Kelly is starting to garner some attention and should be monitored over the next few weeks.
Kelly is no stranger to interviewing for GM jobs as he was considered one of the favorites to land the Jets GM position in 2019. Ultimately, Kelly lost out to his former co-worker Joe Douglas, but here he is two years later getting that same attention once again. Kelly has already discussed the GM position with Carolina, and now John Elway is calling the Bears, hoping to be granted permission to interview him for the Denver gig.
Many people around the league view Kelly as someone on the rise in landing a coveted NFL job. A big reason for that stems from his involvement during last June's QB summit, so that could go a long way come draft night depending on what team he goes to. Along with the two teams already mentioned, Atlanta is another one to keep an eye on as they had Kelly on their shortlist back in November.
Pace may not have the best track record when it comes to drafting, but the player personnel side of things has been one of the successes. The Bears have done well in terms of roster construction. A lot of that has to do with Kelly and how he has developed some of these guys. If/when Kelly does land a GM job, it would undoubtedly sting as the Bears will be losing a talented NFL mind. Chicago would receive some form of compensation in return, so they do have that going their way.
Not only would the Bears receive compensation, but there is a lot of incentives league-wide to hire Kelly. In November, the NFL owners passed legislation to reward teams for hiring minority executives for either front office or coaching positions. Under the new legislation, teams that lose a minority coach to either an executive job or head coaching position will receive a compensatory third-round pick for two consecutive years. In other words, if Kelly leaves, Chicago just received two bonus picks the next two drafts.
Losing Kelly will be a tough pill for the Bears to swallow but getting picks in exchange will undoubtedly help soften the blow. Kelly has generated interest in the past and is getting more interest now with many more GM jobs open. This is undoubtedly a story to follow in the next few weeks.