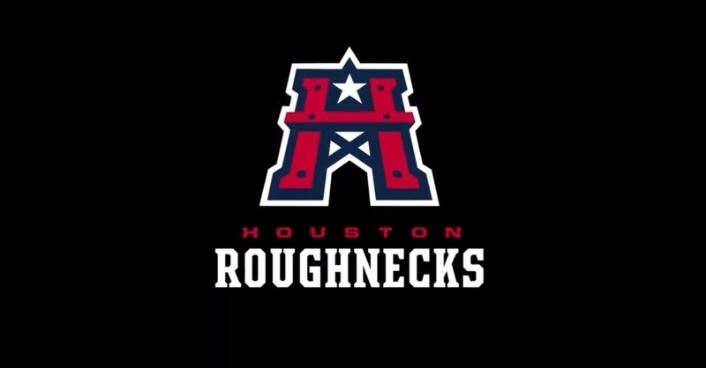 | | |
| --- | --- |
| Bears News: Previewing the XFL: Houston Roughnecks | |
---
| | | |
| --- | --- | --- |
| Friday, February 3, 2023, 9:00 AM | | |
Although the reboot of the XFL was cut short after COVID canceled the season in 2020, there was still plenty of great football to be had. However, no team was as good as the Houston Roughnecks, who not only were well on their way to an XFL title but will return for this spring's relaunch of the league.
Led by PJ Walker at QB and Cam Phillips at WR, the high flying Roughnecks were led by June Jones and they raced out to a 5-0 start before the season was cancelled. Apart from one game, the Roughnecks dominated their opponents and Walker played like an MVP which is why he earned a spot on the Carolina Panthers roster.
Looking to continue their success from the last time out, Houston will have to do it without Jones, as he is no longer coaching this team. Instead, it will be legendary defensive coordinator and NFL coach Wade Phillips as he gets back into the coaching world. The 75-year-old Phillips has had success everywhere he has, including an outstanding 82-64 record as a head coach. Despite being out of football for four years, Phillips is still one of the most, if not the most experienced, coach of the eight XFL teams.
Joining him on his staff are several coaches, with AJ Smith running the offense and Brian Stewart running the defense. However, this team's success will ultimately fall on the players, and the Roughnecks have plenty of talented players to go around. You have a trio of options in the QB room, but look for Brandon Silvers to edge out Kaleb Eleby. Silvers had a successful college career and played for both Memphis (AAF) and Seattle (XFL) in two previous spring league stints.
As a starter, Silvers has gone 3-3 in the spring and has posted a 63% completion percentage. He has thrown for better than 2200 yards while putting up 19 TD and just 7 INT. Should he come close to those numbers this season, Houston will again be one of the teams to beat in the XFL.
Silvers won't be alone, as he has plenty of untapped talent surrounding him on offense. Adrian Killins, Max Borghi, and Sewo Oloniula will battle it out for the starting RB job, with Deontay Burnett, Davion Davis, and Osirus Mitchell expected to be the leading pass catchers next season. Mitchell is the one to watch here as he can be something special.
Moving to the other side of the ball, is where things get interesting, as the defense has always been Phillips specialty. Granted, this isn't the NFL, and many of these players are unproven at best, but Phillips will put a plan in place to get the most out of his guys. Up front, you will have CJ Brewer, John Daka, Trent Harris, Elijah Qualls, and Tim Ward all buying for time on the defensive line. All come with limited NFL experience, but it is experience nonetheless.
Leading the LB unit will be Tavante Beckett at OLB, Duke Ejiofor at OLB, and Emmanuel Ellerbee at MLB. Neither comes with much NFL experience, but now is the time for them to show what they can do. If there were ever an area of concern for this team, it would be the secondary.
This unit struggled in 2020, and if they want to play at their elite level again, it will be up to the secondary to come up huge. John Brannon, William Likely, Alexander Myres, and Kary Vincent Jr will anchor the CB spots, while Sean Davis and AJ Hendy are set to play the safety position.
Davis is the most experienced player in this group, as he has logged 21 career pass deflections and five interceptions. You also have Vincent Jr known for his speed as he will look to use that to his advantage this season. Football in Texas is big, and the Roughnecks have an opportunity to do big things this season.