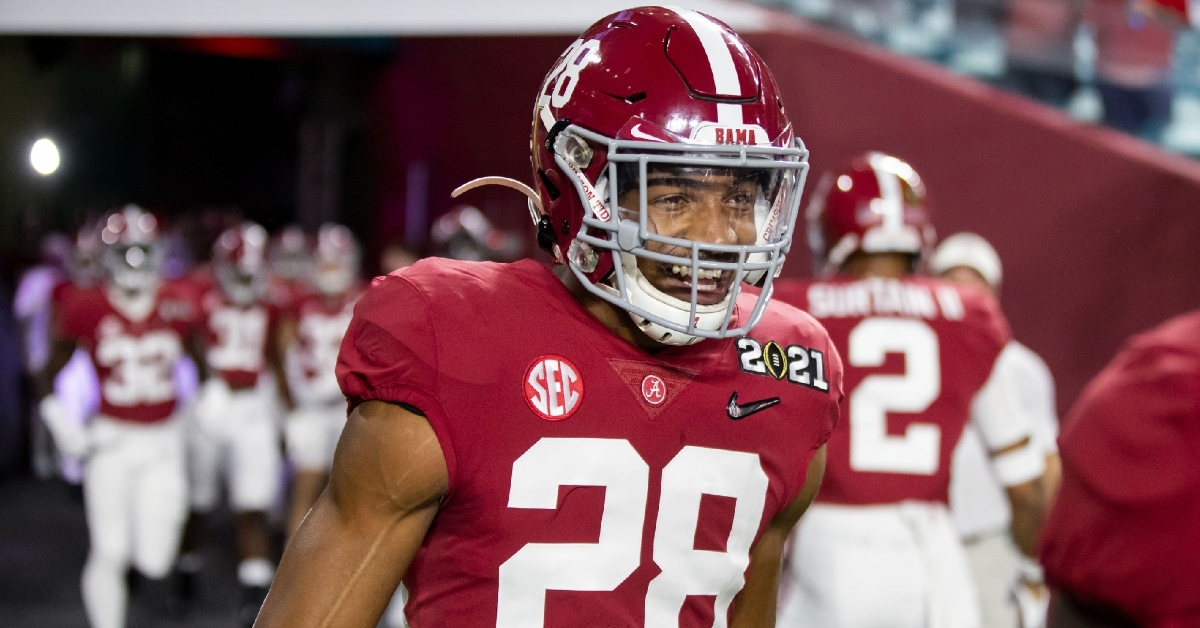 | | |
| --- | --- |
| Bears News: Is Josh Jobe worth a second-round pick? | |
---
When it comes to the NFL Draft, there is a fine line between finding the right talent and having someone become a bust. Ideally, when it comes to building or retooling a team, you often see it done through the draft, as that is when those players cost the fewest.
For the Bears, not only are they trying to remake this roster, but this is a critical draft for them. 2022 will be the first draft under new GM Ryan Poles and Head Coach Matt Eberflus, so needless to say, they want to make a great impression on the fans.
Looking at how things went with Ryan Pace calling the shots and the Bears made out exceptionally well in the middle to late rounds, but often struggled to get the impact players needed in earlier rounds. Finding late-round talent is essential, but this is an organization that needs to find elite talent immediately.
That will even be more important than ever this season as the Bears own two top 50 picks, although none come in the first round. With picks 39 and 48, the Bears may not be in a position to draft the elite of the elite talent, but don't be surprised to see them grab some quality players who can impact this team immediately.
Alabama DB Josh Jobe is one name that has been popping up during the Mock Draft process at pick 39 or 48. Expected to make improvements on the defensive side of the ball, the Bears need to find someone to pair with Jaylon Johnson, or their secondary will be tested. Given Alabama's success, why not look for talent there.
The Crimson Tide have set the standard for the last 15 years in college football, and many of their talented players have translated well in the NFL. You need to go after the best teams to get the best talent, so why not look at Alabama.
Jobe is an intriguing prospect, to say the least, for many reasons. However, taking him in the second round may draw some scrutiny as he is ranked between the class's sixth and 10th best CB. Going off that notion, he should still be available in round three or four, but the risk of losing him before then may force the Bears or other teams to reach for him.
If the Bears reach for anyone, it better be a top-flight player. Otherwise, it will be a bad look for Poles and company in their first draft. With that being said, rankings are just rankings, and Jobe is a very talented player who will do well in the right system.
Nick Saban is not only one of the greatest college coaches of all time, but he knows how to develop DBs. Given that Jobe was a four-star recruit in high school and seeing his play under Saban, there is a lot of intrigue to his player profile and a lot to like about him.
Looking at the Bears secondary right now, Johnson appears to be the only one guaranteed a spot. Even at that, he hasn't been the turnover forcing DB the Bears expected, although he has been outstanding. Jobe fits a similar mold to Johnson, but plays extremely physical, especially off the snap.
Anyone that comes to the boundary line to play across from Jobe better have their hands ready as he will get after you. Looking at some of the receivers in the NFC, having that type of physicality off the line will be huge.
Despite having just two defensive players drafted in 2021, Alabama should see that number skyrocket this season, and Jobe falls into that category. Along with his physical style of play, Jobe rarely panics and does a great job in recovery if beaten off the line. Add in the ability to finish off tackles and come down with contested catches, and you have a potential lockdown CB in the making.
With attributes this good, you would think that Jobe would land higher on the player rankings list. While the potential is there to be one of the best CBs in the draft, he is coming off a down year which has raised some concerns. A big reason for that was a more talented defense that took away some of what he likes to do.
Taking him as high as the Bears pick may be a reach, but it could be a reach worth taking. This organization needs to get more physical and shake things up, and Jobe would give them both of that.
Upgrade Your Account
Unlock premium boards and exclusive features (e.g. ad-free) by upgrading your account today.
Upgrade Now