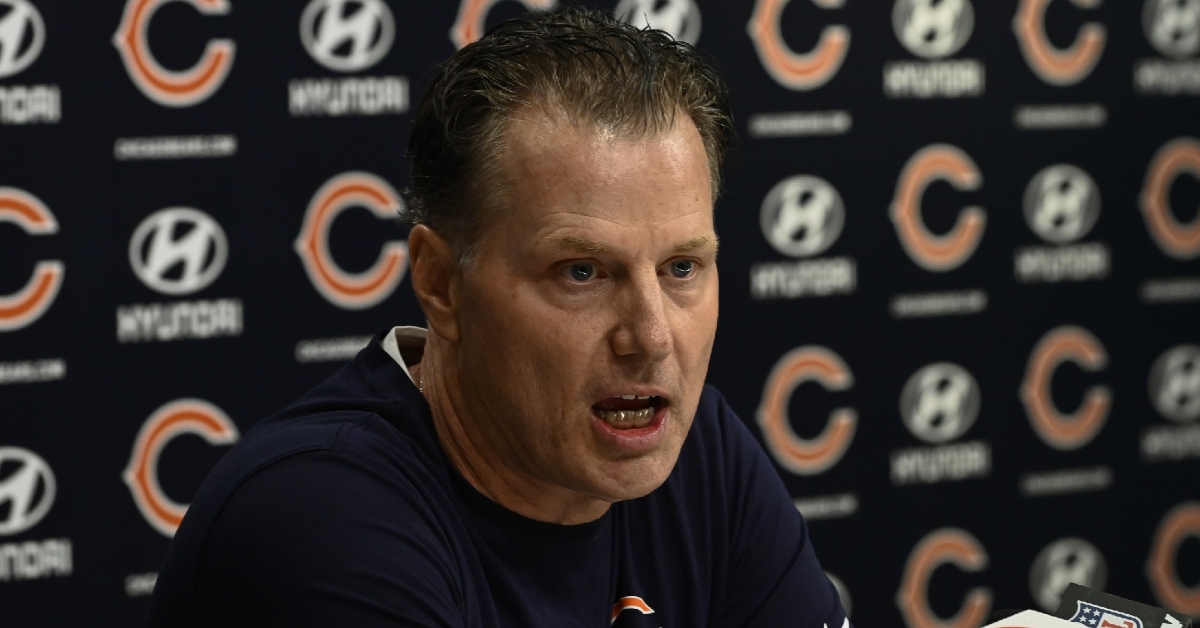 | | |
| --- | --- |
| Commentary: Matt Eberflus is the perfect fit for Bears | |
---
| | | |
| --- | --- | --- |
| Wednesday, August 10, 2022, 10:08 AM | | |
As the 2021 NFL season ended and it was made public that the Bears would be parting ways with both Ryan Pace and Matt Nagy, there was a sense of relief. In the four years that Nagy was running the show, the Bears made the playoffs twice, but constantly underachieved on offense. Considering he was an offensive mastermind, that made things all the more frustrating.
When the Bears began to hit the coaching market, many great candidates and intriguing names were linked to Chicago. Most fans felt that Brian Daboll or Todd Bowels would be the best hire, but both landed new gigs before the Bears offered them a contract.
Then, the name Matt Eberflus started to come up, and before you knew it, he was named the next head coach of the Chicago Bears football team. The former Indianapolis defensive coordinator has been around the NFL for a while, but has drawn mixed reviews when you look back at some of the candidates the Bears passed on.
That is in the past, and Eberflus is this team's present and hopefully future, so fans need to put that behind him and let him do his job. Unlike most sports, it is challenging for a first-year coach to win in this league so expect plenty of growing pains and learning on the go from Eberflus this season.
Once he starts to settle in and do things his way, I think Bears fans will like what they see, as he is vastly underrated as a coach. One of the things fans may not know about Eberflus is the amount of respect he has for this organization. Immediately following his hiring, Eberflus was setting up his office and wanted to honor the history of this organization.
It was at that point that he made it known that no one's job is safe and that they would have to work to earn their spot. Eberflus also said the ones that earn those spots would be tasked with returning this team to greatness, so he is putting a ton of pressure on his starting units this season.
Another thing that Eberflus brings to the table that some of the Bears previous coaches haven't is that he is a complete football nerd. From his attention to detail to his film sessions, Eberflus likes to dive into things and evaluate every aspect of the game. That attention to detail comes in handy during the practice schedules as he uses his knowledge from the film to better prepare his guys for the next week.
Eberflus is also a hard-nosed coach that is willing to hold his players accountable. That is something that has lacked in Chicago, especially under Nagy, so that will take some getting used to. That accountability is starting to create a huge culture shift inside the organization, which is something this team has needed for years.
The final thing that the Bears should expect from Eberflus is more knowledge of the game-plan heading into Sunday. Unlike Nagy, who was very ho-hum when talking about the game plan, Eberflus has no problem talking schematics with anyone. He has also expressed the willingness to be flexible regarding game plans, meaning there could be a new game plan each week.
That has to be refreshing to hear if you are a Bears fan. Not only are you getting a coach willing to adjust based on his opponent, but you are also getting a coach who isn't afraid to tell everyone what his plans are come Sunday. Eberflus may not have been the fan's first choice, but he could end up being their favorite choice, given what we know about him now.
This is the perfect coach for Chicago as his hard-nosed, blue-collar attitude fits perfectly with the city of Chicago. I expect instant improvements from the Bears in every facet this season, and Eberflus will be the main reason.