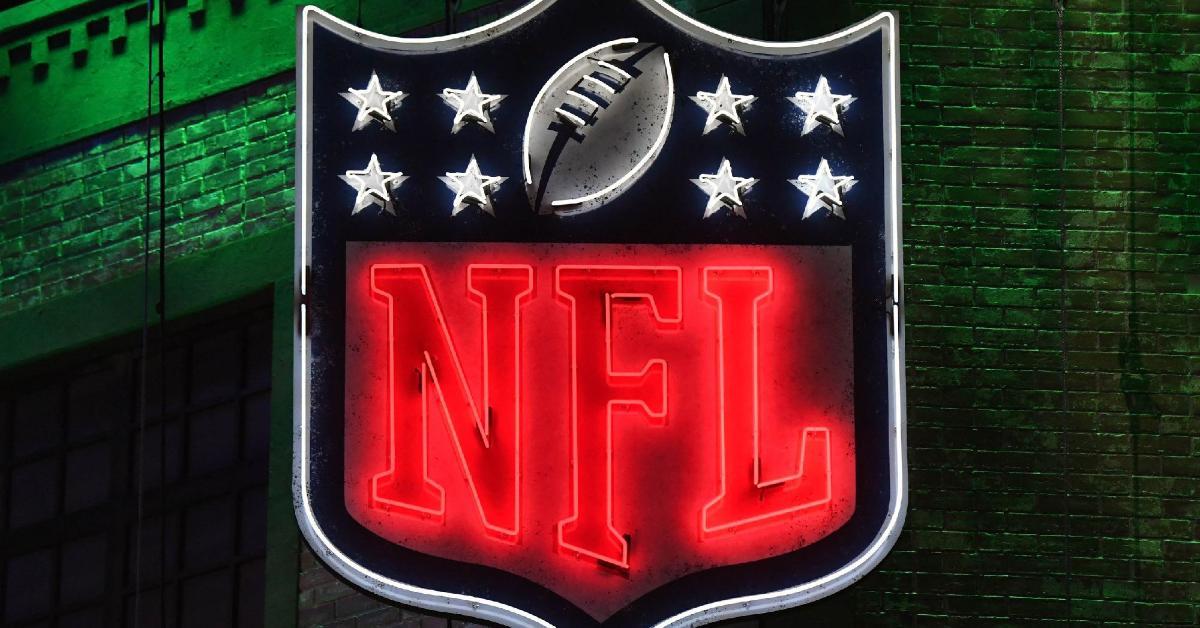 | | |
| --- | --- |
| NFL reportedly in talks about expansion to 40 teams | |
---
| | | |
| --- | --- | --- |
| Wednesday, November 17, 2021, 1:05 PM | | |
Expansion in professional sports is nothing new as every league is looking to get bigger and better. The NHL added Seattle for the 32nd team this season; the MLS continues to expand by one team a year, with Austin FC joining the league this year with Charlotte and St. Louis on the horizon over the next two seasons. Add in the Houston Texans and the Charlotte Bobcats (now Hornets) from the NFL and NBA, and four of the major sports organizations have gone through the expansion process in the 2000s.
Despite being at 32 teams since 2002, NFL expansion talk has been going on for quite a while as it feels long overdue for a new NFL team to hit the league. The NFL and NFLPA also have no issues when it comes to expanding things, as last year they expanded the postseason by one team in each league and followed that up by adding an extra game this season. However, the NFL may not be done expanding as this may be just the first steps in what could be a long-term expansion.
Ever since the St. Louis Rams left the Gate Way to the West for Hollywood, the NFL has been talking about bringing a team back to St. Louis, especially after watching the Support the Battlehawks received. Not only have the talks about getting a team back to St. Louis started to heat up, but it looks like the NFL is considering expanding to 40 teams which would create two new four-team divisions in the process.
According to NFL Insider Mike Florio, "The conversations about possibly growing to 40 teams already are happening, at the highest levels of the league," Florio writes. "It will take time to get there, but in time it will happen. The money will make it so."
As good of a situation that could be for the NFL in terms of money, does it make sense? The NFL has been sitting at 32 teams for nearly 20 years, and I have always felt that 32 teams were the perfect number. However, when you look at the support the XFL had and some of the AAF teams, it is worth considering to think about it.
Expanding is a matter of when, but not if, but expanding to 40 teams seems like a foolish idea. If that is the NFL's ultimate goal, Florio also said that the playoff field would consist of 20 teams, but look for the NFL to settle on a 16-team field, virtually eliminating the first-round bye for the top seed. You can expect more games to be added to the schedule, as it would take an 18-game season to make this work. A lot of people may not be on board with this, but the NFL is the highest-grossing professional sports league for a reason.
Not only would an 18 game schedule and addition playoff teams make more money, but with more teams comes a new TV as different Networks may need to get involved to support all these games. A lot goes into Expansion, but the bottom line that everyone needs to remember is that Expansion follows the money, and there is plenty of money to be had should the league indeed expand again.
The next question becomes, what cities would be suitable for NFL teams. St. Louis immediately comes to mind, considering how the Rams left them twice. Once the XFL came back, St. Louis had a team again, and the support was terrific. San Diego could also land on that list since the Chargers are now north in Los Angeles. San Diego is a great market and has an NFL stadium that could be remodeled to attract more fans.
Texas plays a significant role in the Expansion talks as San Antonio seems like a likely destination. Like the Battlehawks, San Antonio had tremendous support during their AAF season as the Cammandors drew the highest crowds. Sticking with Texas and Austin has drawn interest from the NFL as a possible relocation city for the Buffalo Bills if they can't get a new stadium.
That makes four teams, but to go to 40 teams, you still need four more cities. Orlando and Memphis and maybe even putting a team back in Oakland seem like other US cities that could support a team especially looking at the AAF and XFL success. However, perhaps the most considerable intrigue comes from the international market as the NFL continues to play games globally.
London has been in talks with the NFL, saying they can support two NFL teams, while Toronto and Mexico City are also possible destinations. With how difficult it would be to travel to London for games, it doesn't make sense for them to have teams, but I could see Mexico City and Toronto, especially Toronto. With the Bears on the verge of moving to Arlington Heights, could another team be brought back to Chicago to play in Soldier Field?
Regardless of the NFL's decision, expect tons of expansion talks to pick up in the coming years as this league could turn into the most powerful sports empire on the planet. Here are the eight cities that I would choose should they want to go to 40 teams.
WEST: St. Louis (Battlehawks): Bring back the name and logo and let the fans enjoy football again. San Diego: A great market that desperately could use a team again. Austin: They have been in talks with Buffalo as a relocation city. Where there is smoke, there is fire, and Austin is a growing market. Oakland or Mexico City: I am not sold on the international idea, but Mexico City would make some sense. Oakland is also an option after losing the Raiders, but major stadium talks would need to happen.
EAST: San Antonio: They have a facility that can support a team, they have the fans that would love a team, and Texas loves their football. Chicago: If the Bears leave for Arlington Heights, which it does look like is happening, Soldier Field will be left unoccupied. Instead of tearing down the historic venue, why not bring a new face to occupy it and create an inner-city rivalry like the Cubs and Sox.
Toronto or Montreal: Much like the Mexico City idea, I'm not too fond of international football, but these cities are very close to US soil, and the Bills have played in Toronto before.
Orlando or Memphis: There needs to be one more city out east added to support a team. Why not use a city that had AAF teams running the show, with Orlando drawing excellent attendance.