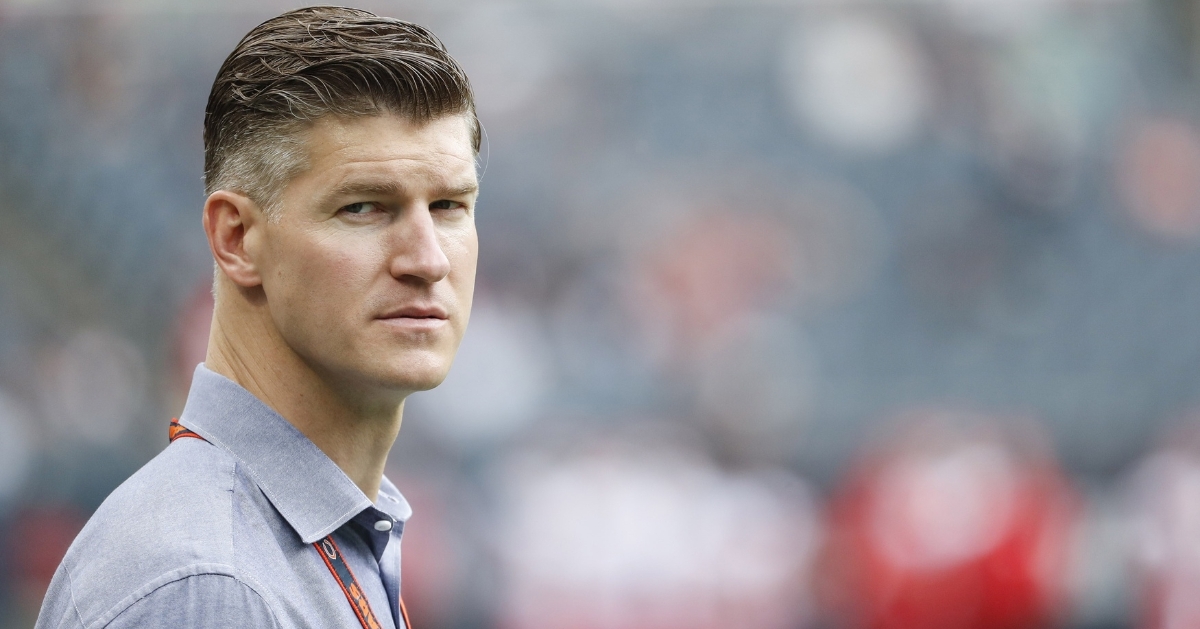 | | |
| --- | --- |
| Bears stand pat at Trade deadline | |
---
| | | |
| --- | --- | --- |
| Wednesday, November 4, 2020, 12:04 PM | | |
With the 2020 NFL trade deadline coming and going, I was a bit surprised by the lack of moves overall. As the deadline was extended from week six to week eight this season, I was expected more teams to get in on the action knowing that if they traded for a player, they would have to pass COVID protocols first before joining the team.
At 5-3 overall, the Bears are in second place in the NFC North and are currently sitting as the seventh and final seed in the NFC playoff picture. There is a long way to go in the crowded NFC, but the Bears are in a good position right now. That doesn't mean this team didn't have holes to fill, and Ryan Pace made it clear that he was exploring the trade deadline as soon as yesterday.
Exploring or not, Pace and the Bears didn't pull the trigger and instead will continue the rest of the season with their current roster in place. To say fans are surprised would be an understatement as this team's record is quite deceiving when you look at it. If it wasn't for the defense, this team might have one if not two wins, so why was nothing done?
On paper, you can immediately see the most significant needs the Bears have. Chicago needs defensive line help, especially at defensive tackle, as they have not replaced Eddie Goldman the way they wanted. Offensively is where the real issues are. Not only do the Bears need help at running back, but the offensive line and quarterback position are huge problems. Granted, we knew a quarterback wasn't coming through those doors, but the other two positions should have been the focus for Pace at the deadline.
I understand the Bears picked up Lamar Miller and placed him on the practice squad to help David Montgomery. Well, he has now been on the roster for three weeks and has yet to be activated from the practice squad. What was the point of bringing him in if the team isn't going to use him? If anything, fans expected the Bears to make a move on the offensive line as that is the biggest problem with this team.
Say what you want about the poor quarterback play and lack of running game, but that all falls on the offensive lineman's feet. A unit that significantly improved as the season went on last year has taken giant steps backward this year. Couple that with some injuries, and it has been a nightmare up front for the Bears.
Some names could have been had for Chicago, but it would have cost them a draft pick to get it done. Pace is known for trading picks to acquire talent, but given the team's current state, it wouldn't be wise for him to do that, so he elected not to do anything on deadline day.
Where does the team go from here? The fact that the Bears didn't do anything may be frustrating for fans, but it is a sense of relief in some way within the organization. Yes, most players are all for making a move to get better, but sometimes trades are made just to make a deal. By standing pat, Pace is putting faith in the team he has and believes in his players. That will go a long way toward the overall morale of this group.
Another thing fans need to consider is the free agent waiver wire. Just like when Miller was picked up a few weeks ago, teams are always releasing players that they feel are too pricey for this given season or don't fit their plans long term. Ideally, those teams would have loved a trade, but they tend to release them on the open market when a partner can't be had. That is where the Bears have spent a lot of their time this season.
Not only does it not cost the Bears a future draft pick or another player, but more often than not, you can sign those players for next to nothing, which doesn't affect your cap space a ton. It also means you're not tied into any long-term commitments with those players, so often, it can be a win-win situation.
No one is going to argue that Pace has made tons of mistakes as the Bears GM. However, he is also one of the best at finding role players on the free-agent market. If/when Miller gets into a game, he could be the next one of those players. Pace will monitor this market for the rest of the way and look for ways to make the team better.
Upgrade Your Account
Unlock premium boards and exclusive features (e.g. ad-free) by upgrading your account today.
Upgrade Now