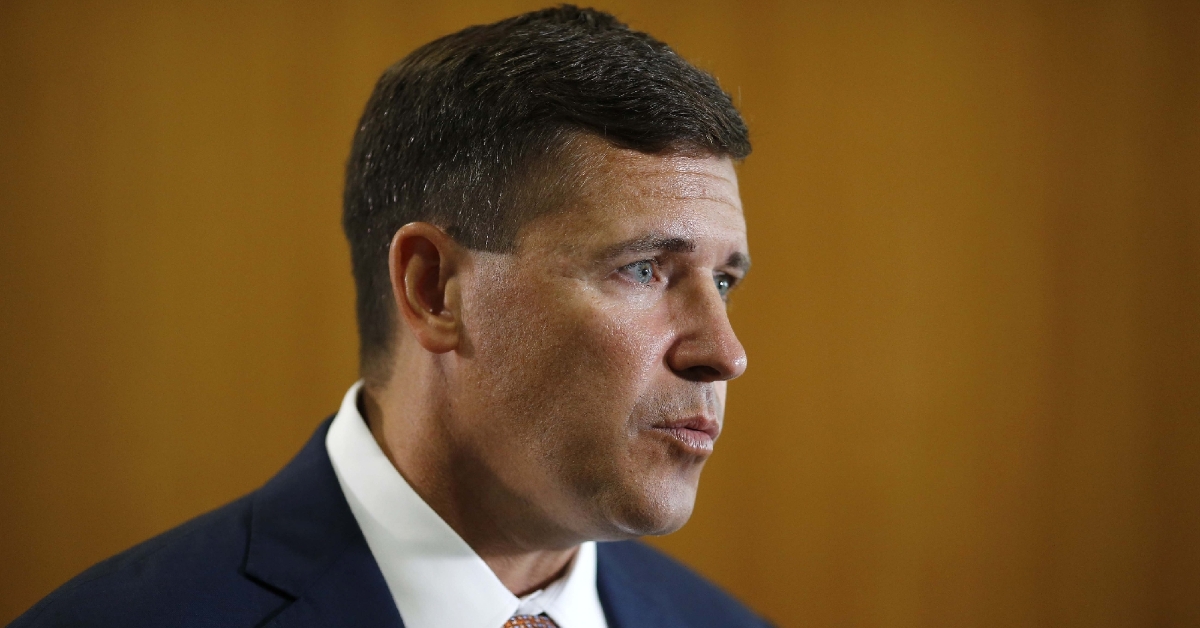 | | |
| --- | --- |
| Five things we learned about new Bears OC Bill Lazor | |
---
| | | |
| --- | --- | --- |
| Thursday, June 18, 2020, 12:23 PM | | |
We are at the part of the offseason when generally the rookie minicamps and other off-season training programs are underway. With COVID 19 still, a pressing concern teams have shifted gears this season and have conducted virtual training sessions thus far, but are still expected to break training camp on time in Late July.
Another thing to take notice of during this time in the offseason is coaching press conferences with media members. We have become so accustomed to hearing what Matt Nagy and his staff have to say during in season prep and on game day, but very seldom do you have a chance to sit back and hear what they think about the team heading into the bulk of the offseason work.
New offensive coordinator Bill Lazor held a press conference recently as he talked about what he likes, and what he expects with the offense this season. While often it takes a while for coordinators and players to gel in a new system, there is a lot to like about what Lazor brings to the table in hopes of jumpstarting the Bears offense to better and more consistent levels.
Here are a few takeaways to take not of from his presser.
1. Lazor is excited about the open competition between Mitch Trubisky and Nick Foles: For the first time since his rookie season, Trubisky is not announced as the starter leading into the season as he will now be battling offseason acquisition Foles for the starting job. Add in new quarterback coach John DeFilippo, and the entire offense appears to be set for a new scheme this season.
From a statistical standpoint, Foles may be slightly better than Trubisky in terms of wins and losses, but everything else they appear very even. From an ability point of view, Trubisky has more ability in his game but hasn't been able to unleash that quite yet. That is why I am very intrigued to see this competition.
Often, competition brings out the best in people as they like to prove people wrong. Not only should this bring out the best in Trubisky, but the best out of Foles also who had a miserable season in Jacksonville last year. The two of them have a lot to prove this season and look for them to push each other to the limit all camp long.
2. Lazor will not give insight on a starter at this time, but likes what he sees in Trubisky: Say what you will in regards to this headline, but Lazor does feel there is a lot of potential in the fourth year mans game should he reach new heights this season. Coming into this season, Lazor is expected to give Trubisky a clean slate and help him become the Q.B. the Bears expected when they drafted him.
No, that doesn't mean Chicago is on the verge of unlocking a Patrick Mahomes anytime soon, but instead, Lazor is hoping a clean slate can help clear the mind of Trubisky and relax more as a starter. Should that happen, the consistency should also get better, and that ultimately is what will separate him from Foles. The ability has always been there, but now that consistency needs to come back to the ability.
3. Lazor reunited with Foles: The more I look at this trade, the more I feel like it is a win-win situation for the Bears. Not only is Foles being reunited with DeFilippo, who was the Eagles quarterback the year Foles won the Superbowl, but he is also joining Lazor, who was the Eagles quarterback coach in 2013 when Foles had a breakout second season after losing a training camp battle to Michael Vick. Both coaches know Foles very well, and Foles knows exactly what they like to do and what to expect from them as coaches.
This is why I like the deal for Chicago. Let's just say things go south for Trubisky quickly to the point where Chicago needs to make a change. Not only will they not have to rely on Chase Daniel anymore, but you are getting perhaps the best backup quarterback in the league in Foles to step in. This is a guy who has had some success in the past under one specific system. That system was the one put in place by the former Eagles coaches and not to mention Nagy was also part of those same systems at the time.
Chicago fans may not want to hear this, but the Bears may have a better shot of doing something in the short term with Foles over Trubisky. Who knows, if things work out, then you would have Foles locked up for a few more seasons and could focus on the next franchise quarterback down the road instead of next year.
4. Lazor excited for second-year man Montgomery: Not only did Lazor enjoy working with Montgomery during the virtual off-season program, but he is eager to have the second-year man back on the practice field to see what he can do. As a rookie, Montgomery struggled to get his touches early, but by week five, he was the primary back and almost put together a 1000-yard season. Now the bell cow is in the backfield, what should we expect this season?
If you look at the previous back, Lazor had to work within Joe Mixon; you get a sense of what he would like to see out of Montgomery. While Mixon is a much better pass catcher than Montgomery, there is no reason to believe that we shouldn't see a 1000-yard season out of him if he remains healthy.
You have a player in Tarik Cohen that can be more of the pass-catching back while Montgomery is going to move the chains and chew up clock on the ground. He is the perfect running back for the Bears offense to take the pressure off a lackluster passing game. Andy Dalton was never a top 10 quarterback, but he did have a solid running game under Lazor to help take the pressure off A.J. Green and the other receivers. Let's see if that is what can happen with Montgomery.
5. Lazor preaches multi-dimensional offense: Over the past decade, the NFL has gone from a run-first league to a passing league, and the numbers will back that up. However, despite passing records being broken every season, the importance of a balanced offense is at the top of his list right now to help the Bears reach the postseason once again.
With whom the Bears have at quarterback, the weapons at receiver, and the weapons at running back, one could say the Bears have enough talent to beat you in a shootout should the defense let you down. That may be the case, but they don't have the standout star offensively that some teams do that could carry them should something go wrong.
If the Bears can't run the ball, do you honestly think Trubisky or Foles could flat out beat you with their arm? If the Bears struggle to pass is Montgomery good enough to put the team on his back like Derrick Henry did this season. The answer to both of those questions is no, which is why Lazor wants a multi-dimensional offense.
That means Chicago is looking to compile an offense that keeps defenses not only honest but keeps them guessing from one play to the next. At times, you will see the Bears run more than they pass. At times you will see them throw twice as many passes as runs, and at times it may be 50/50. Lazor wants to be able to beat you in a variety of ways, whether through the air or on the ground.
If a defense doesn't know what is coming, it will be hard to stop. We all know the defense of Chicago will do their part to keep the Bears in games. Now it is time to see what the offense can do. I am not expecting a team to score 40 plus points a night, but if Chicago can consistently score 21-24 points, they should be tough to beat.
Upgrade Your Account
Unlock premium boards and exclusive features (e.g. ad-free) by upgrading your account today.
Upgrade Now