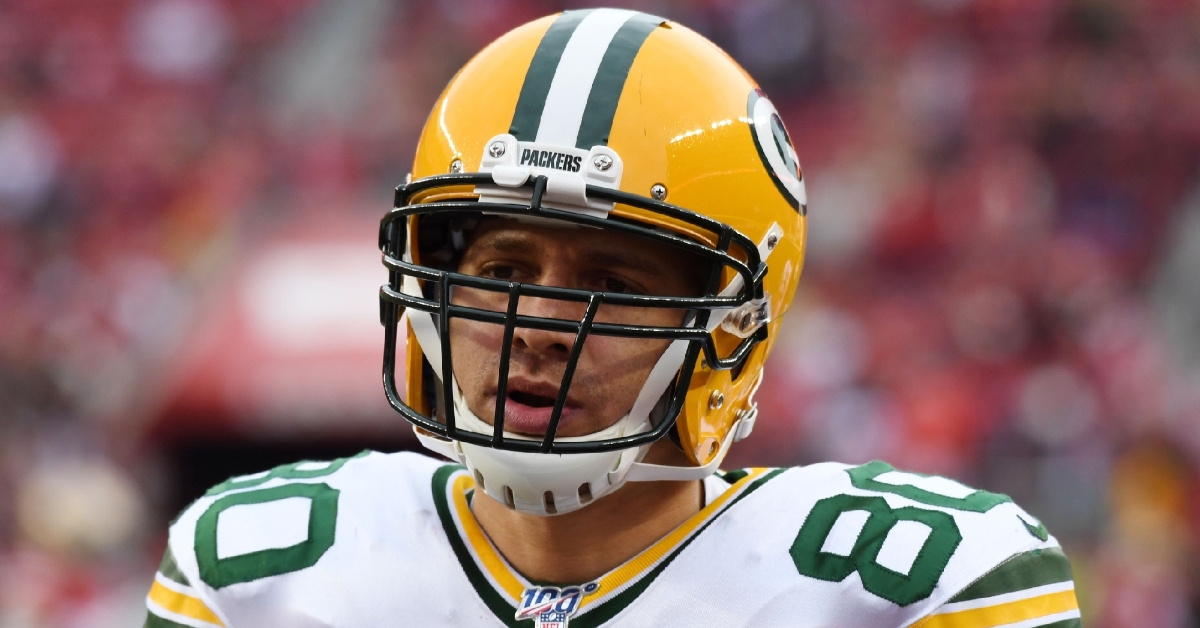 | | |
| --- | --- |
| Bears make surprising move in signing TE Jimmy Graham | |
---
| | | |
| --- | --- | --- |
| Tuesday, March 17, 2020, 9:57 AM | | |
CHICAGO – The Chicago Bears have been slowly getting active during the NFL Off-Season period, and that all started with the re-signing of Danny Trevathan a couple of weeks ago. Now their focus has shifted to the Free Agent period as it was a fast and frenzy market Monday.
Knowing what the Bears need to in terms of getting better, one of the biggest focus all offseason has been the tight end position and the importance it is to improve at that spot. We have seen names like Eric Ebron, Austin Hooper, and Greg Olson linked to Chicago at different points this offseason. However, Olson signed with Seattle and Hooper signing a four-year deal to become the highest-paid TE in football with the Browns on Tuesday.
The Bears options were slowly diminishing as we are in the bulk of free agency. Sure, Ebron was undoubtedly still a valuable option, but seeing what Hooper got in Cleveland makes me think that the price for Ebron was a little too rich for the Bears blood and that the draft may be the direction they look for their future at TE. What about a short-term fixture should the draft not land you a starting caliber TE right away? Well, that question was answered yesterday as the Bears have signed recently released Jimmy Graham to a two-year 16-million-dollar deal.
Five years ago, and maybe even four years ago, this would have been a fantastic signing as Graham was one of the best TE's in the game when he was with the Saints. His ability to stretch the field, go up and make plays, and outrun the defense made him a legitimate pro bowl TE, that had no trouble reaching 800 yards and ten touchdowns on a given year.
After a good four year run with Drew Brees, injuries began to pile up, slowing him down, which ultimately led him to traded to Seattle. That stint was short-lived as the Seahawks released him after one season in which Green Bay brought him in where he spent the previous two years. At times for the Packers, Graham showed flashes of his past self with the ability to make things happen on the field. However, those flashes were far and between as he was an utter disappointment in Green Bay.
So why would the Bears bring him in and for that much money? Well, for starters, seeing what Hooper got to set the TE market leaves the Bears out on Ebron or any of the other TE's as they don't want to break the bank for this position. Secondly, Graham fills a position of need for Chicago as they can still add to that position in a variety of ways.
Third, this is just a two-year deal, so the Bears are not tied into a long-term commitment. Chicago could very easily draft his replacement this year and ease him into action over the next two years before cutting ties with Graham. The fourth reason this deal makes some sense is that Graham is a veteran and knows his role on this team. At this stage of his career, he isn't about starting or being the star. He just wants to win and will do what he needs to do to make that happen.
The final reason why the Bears made this deal is the one I like the most. Graham is what we call a low-risk high reward type of signing that many teams do that go unnoticed. Given what we have seen from Graham the past four seasons, Chicago isn't expecting him to do a ton on the field, so should he not produce anywhere near his old self, it wouldn't be a loss for the Bears. However, even mediocre production from Graham would be considered good compared to what they had last season, so that is a win in itself.
Then you have the high reward factor which factors into the second part of the low reward. No one is expecting a ton from Graham, but should he produce at the level he did with the Packers, that is already better than what the Bears have had the past few years so they would feel good with that. You also must look at catching lightning in a bottle.
What happens if, by chance, Graham rediscovers his old form and starts to look like his old self. Well, now, not only did you get a steal in terms of the price tag, but you have a legitimate TE threat that can stretch the field and cause problems in the red zone. Knowing the offense that Matt Nagy likes to run, any sort of consistent production from Graham will be a huge gain for this offense and the development of Mitch Trubisky.
Whatever side you view this signing, the Bears did fill an area of need with less long-term commitment at a cheaper price. We will see how serious Chicago is about the TE position in the coming weeks as the draft will give us a better picture of what their long-term plans or goals are regarding this position.