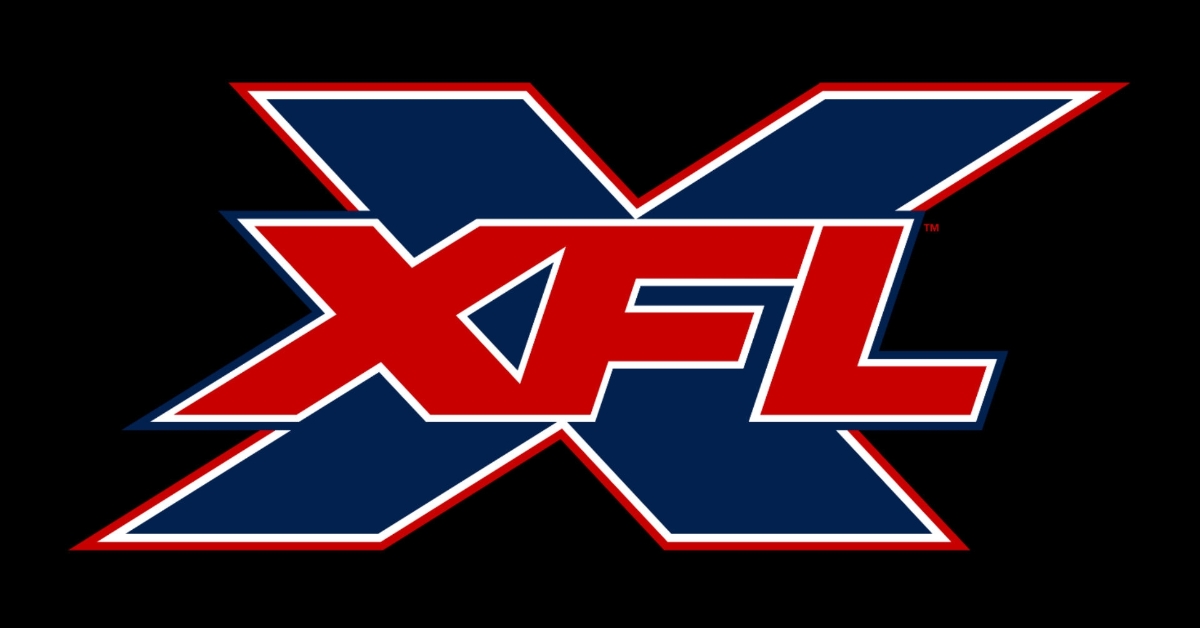 | | |
| --- | --- |
| Bears News: Five reasons why the XFL will be way different in 2021 | |
---
| | | |
| --- | --- | --- |
| Monday, March 16, 2020, 1:10 PM | | |
Typically, we start our Monday mornings with a recap of the previous week of XFL action, helping to keep the fans engaged in something football during the offseason. With Coronavirus forcing the XFL to cancel their season after just five weeks, we can now look ahead to 2021 as this league does plan to be back for another run.
For just the casual fan that may not watch the XFL religiously as I do, they will look at the ratings and see the drop on a weekly basis. Those same people will then come out and say this league is a bust and won't make it another year. Well, not only will they make it another season as they have a three-year running agreement in place, but this time of year, the XFL must compete with the likes of the Daytona 500 and March Madness, so of course, viewership will go down a bit.
Now that the XFL has fully put an end to their season, I thought it would be a good time to look ahead to the next XFL season and list some reasons why I think it will not only be different but better in the second season of its returned existence. Keep in mind these are in no order.
There will be more NFL practice squad players and or more undrafted rookies: In the first season of the XFL, the talent pool was good, but you could tell where the elite talent was compared to where the lower tier talent was. The vast difference resulted on the field as you had some teams looking like playoff contenders while some were dreadful to watch.
I think next year we will see a better brand of football as not only will more players want to be a part of this league, but I expect a more balance of talent as well. Look for a ton of NFL undrafted Free agents to land in this league, hoping to prove themselves to someone in attendance. With that, look for more NFL practice squad players to emerge with hopes of getting noticed with more playing time. The more NFL type players we have, the better the play will be, which could go a long way in having this league last.
More players with college eligibility: This ties into reason one regarding the talent pool, but unlike any other sport, college football players must spend a minimum of two seasons on the roster before entering the draft. In year two of the XFL, look for that too change with more college eligible players playing in the XFL now that they can make money at the NCAA level.
This season, Kenny Robinson was the lone player in the XFL with any college eligibility left, and he proved to be a success for the St. Louis Battlehawks. I expect that number to rise significantly this season as someone like Trevor Lawrence, for example, may skip their junior season in college to come to the XFL with hopes of bettering their draft stock in the coming NFL draft.
If the NFL wants to keep the XFL around as sort of a feeder/developmental league, this would be a great idea because it could serve as the G League of the football world. You could have practice squad players, undrafted free agents and players with college eligibility left all on the same team which will bring out better overall play. That would allow the NFL and XFL to possibly agree on split contracts where they would have a guaranteed contract with an NFL team following the XFL based on performance.
XFL is already talking expansion a year early: The fact that we had to cut the first-year short and the expansion talks have already started a year early shows the overall buzz this league has created the second time around. Right now, it looks as if Chicago and Atlanta are the leading candidates to get an expansion team, but what about Philadelphia or some of the old AAF teams from a year ago.
Eight teams is a tiny league, and ultimately, I would love to see this league grow to 16 teams with two eight-team conferences taking the top four teams int eh league for the playoffs. I don't think that happens, but I think 12 teams is a goal number in mind which could also work long term.
If Chicago and Atlanta are genuinely the top choices for expansion right now, what about Philadelphia and or an old AAF team coming back. I would love to see San Antonio bring back the Commanders as they packed the seats at the Alamodome during the AAF season in 2018. Giving San Diego their team back would also be a wise choice given the way the Chargers bolted from them (no pun intended.)
I am surprised that Orlando was not listed on this list at all as they were the cream of the crop in the AAF last season and would stand up very well in the new XFL. Whatever the league decides to do, expansion is coming, and that means more players will be added to this league to make it better.
New venues: Now, this doesn't mean teams will be leaving cities, although Tampa Bay and Los Angeles certainly could give their poor attendance record, this is more so based on where the teams play their home games. Let's be real. The XFL product will never be as good as the NFL product, so organizations cannot expect 70,000 fans to show up at games.
Realistically, you are looking at 15-18,000 fans in attendance for most games with Seattle and St. Louis averaging 30K. Why put these teams in NFL stadiums where the crowd won't even fill half of that stadium. Not only does it give the XFL a bad look, but it is very noticeable on TV when you can see how empty a 70K plus stadium looks with just 15K in attendance.
I look for teams to move smaller venues apart from Seattle, Los Angeles, and St. Louis. Both St. Louis and Seattle proved they could get 30,000 in a 70,000-seat venue, while Los Angeles is already in a small stadium in LA. Teams like Tampa Bay and New York have no business playing in NFL stadiums because they won't draw enough to pack the house.
The Guardians would be wise to move from MetLife stadium to Red Bull Arena. In contrast, Tampa Bay honestly could move to Tropicana Field instead of Raymond James Stadium as there isn't much else in terms of venues in Tampa. Houston and Dallas are wildcards at this point as to what to do with their attendance.
Houston was the best team in the XFL this season, but their attendance didn't back it up. Maybe year two will help in that category. Otherwise, the BBVA Compass stadium could be the next venue. Dallas, on the other hand, has a decision to make as they fell on their faces in year one. Playing at the new Globe Life Park was supposed to be an attendance bonanza but instead didn't deliver much past week one. Why not shift gears to the Dallas Cowboys Ford Center or even to Pizza Hut park home of FC Dallas. Either way, the attendance would stay the same, but smaller venues will make it look like more fans turn out to games giving this league a better image.
Coaching changes: While I expect coaches like June Jones, Bob Stoops, Jonathan Hayes, and maybe Pep Hamilton to be back next season, the rest of the league could experience some overhaul in the coaching ranks. This year was all about trying to find coaches who wanted an opportunity to be a part of something special.
Next season will be about finding both head coaches and assistants that not only want to be part of something special but bring with them a ton of coaching experience. This season saw the XFL with four first time head coaches, three coaches that have had success in the past, and one collegiate head coach that stepped away from the game for a few years. Yes, they had the experience, but their staff rarely did.
That is why adding experience to the assistant ranks or head coaching ranks would be essential to this league to increase the overall product on the field. With experience comes more knowledge as to what makes a football team tick. The more knowledge you have, the better and more creative you can be with your roster. I look for the league to keep that in mind as we should see a better overall brand of football in 2021.