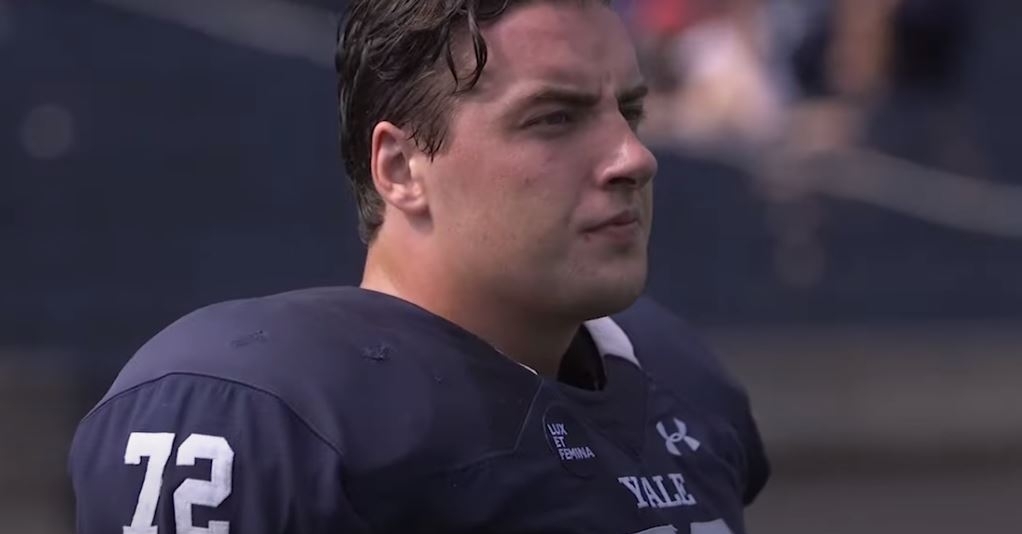 | | |
| --- | --- |
| Bears News: Getting to know: OL Dieter Eiselen | |
---
Knowing that the Bears needed to add some depth to the O line to shore up that position, many thought it would be through the draft as they didn't do too much during free agency. Despite adding two names throughout the draft weekend, both were seventh-round picks who may not be ready to contribute right away.
With that being said, the Bears continued to search for help on the offensive line through the undrafted waiver wire and added a pair of names to join that group. One of those names happens to be Dieter Eiselen from Yale University, as he will look to make the Bears roster this season.
At 6-4 310 pounds, Eiselen is the perfect size to play guard in this league as Chicago is going to see what he can bring to the table come training camp this season. The size isn't what stands out for the Bears, as his athleticism and athletic background is what stood him apart from many others at that same position. A South Africa native, Eiselen, grew up as a rugby player and Olympic Weightlifter before converting to football just six years ago.
With no prior football experience, Eiselen has gone from no experience to a two-time Ivy League champion to now NFL player. That right there shows you the type of work ethic he brings to the table, proving he will not give up no matter what the task at hand is. This past season, Eiselen made every start at left guard and made 34 starts over his collegiate career as he helped the Bulldogs secure not only a top 25 ranking but led them to another Ivy League championship this season.
While he was ranked in the 50's overall among offensive guard prospects, Eiselen had the potential to be drafted during the later rounds, so signing him as an undrafted free agent could undoubtedly be a steal for Chicago. His athleticism and work ethic are certainly some of his strengths as he can use that to his advantage to outwork other players on the daily grind.
Along with those two strengths, you also must look at his pure potential as a player as he possesses some of the most upside among any undrafted players and could be a contributor for this team down the road. While that most likely will not happen this season, bringing in a player like Eiselen certainly doesn't hurt as his work ethic can certainly help feed through other players trying to nail down final roster spots.
One of the biggest weaknesses for Eiselen is his overall size as he is decent size, but not huge in terms of most guards in the league. That may be telling if he can't put on a few pounds, but given his weightlifting background, I see no reason why he cannot add some more weight to his frame. Along with size comes his relative newness to the sport of football, which makes him an obvious choice for the practice squad this season.
Despite his ability to get by on work ethic, toughness, and athleticism over the past three seasons, Eiselen still has a long way to go in terms of learning the game of football. His game still has holes, and things need to be ironed out before he can genuinely reach that full potential. I know this signing is not going to open the eyes as a skill player would do, but if you can't protect your quarterback or block in the running game, your skill players will go to waste.
Upgrade Your Account
Unlock premium boards and exclusive features (e.g. ad-free) by upgrading your account today.
Upgrade Now