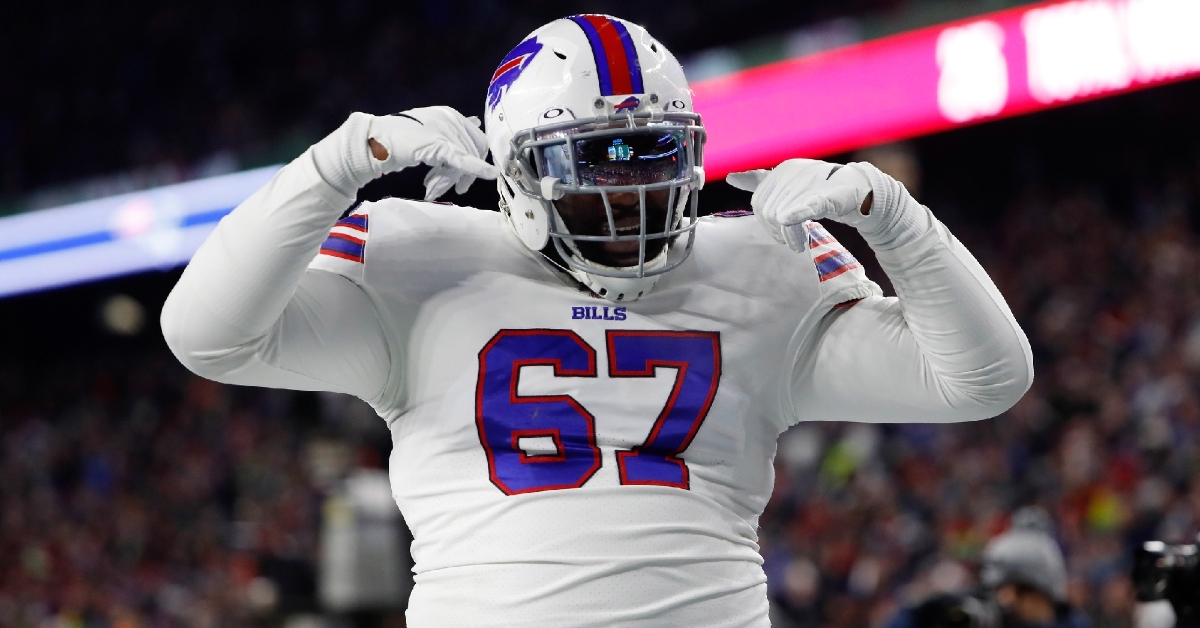 | | |
| --- | --- |
| Quinton Spain would be nice move for Bears | |
---
| | | |
| --- | --- | --- |
| Friday, October 23, 2020, 10:18 AM | | |
Through six games, the Bears are 5-1 and occupy the top spot in the NFC North. Not to mention they are currently the No. 2 seed in the NFC, and they still haven't played their best football. With an ever-improving defense starting to impose their will once again, the offense continues to be mediocre at best even though they are finding ways to win.
If you look at this Bears roster from top to bottom, they are good enough to make the postseason, but what needs to happen for that next step. There are some holes that could be filled via the trade deadline or free agency, but at what cost are the Bears willing to go to improve their team overall. Fans know the Bears could use some running back depth, but the team is banking on Lamar Miller to come off the practice squad soon.
Chicago could also use another weapon at the wide receiver position as Anthony Miller has taken giant steps backward this year. Perhaps, no need is more significant than the left guard position for Chicago as they certainly need to address that before the season is over.
Well, the Bears may have their answer falling into their lap as the Buffalo Bills released left guard Quinton Spain.
This is the point of the season where you will start to see many surprising player releases. Whether it is age, struggles, or just financial constraints, players will be looking for work in the coming weeks. That is precisely the case for Spain as his time with Buffalo has now come to an end. Looking at the Bears roster, you could make a case that some of their players need to be released. The problem is should Chicago release some of their talents, what are they going after in return.
Spain is one of those players the Bears need, and they should be going after him with everything they have. The 29-year-old Spain has been a long-time starter at left guard for both the Titans and Bills and recently re-signed for three years and 15 million with Buffalo in March. His deal came with less than five million in dead money the next two seasons, so the Bills are not hurting in that regard by releasing him.
As for why he was released, considering how recently he signed an extension. Spain has been dealing with a nagging foot injury in the past couple of weeks, which undoubtedly affected his play. In the process, he was replaced by last year's second-round pick in Cody Ford, so it isn't like the Bills had no answer. When you see something like this being done, it gives you the sense that extension or not, the Bills were ready to move on and get younger at that position.
The foot injury is concerning, especially for an offensive lineman, but if he is healthy, Spain is a must get for Chicago. Losing James Daniels was a massive loss for Chicago, and we have seen Alex Bars and Rashaad Coward can only do so much. Those two are significant in terms of depth, but Daniels was an elite lineman where the rest are serviceable at best.
I don't expect it to happen but thought I'd at least make a point to mention it.

Signing Quinton Spain could help solve the LG issue without a trade.

That would allow the #Bears to still be aggressive at the deadline for help at another position if they wish.

— Erik Lambert (@ErikLambert1) October 21, 2020
Spain certainly isn't at the level that Daniels was, but he is miles above both Bars and Coward at that position. You also look at the money, and the Bears would only be on the hook for roughly 600K if they brought him in, with the Bills being responsible for the rest. Earlier this week, we touched on Ryan Pace and the possibility that he makes some moves ahead of this year's deadline.
I don't know all the circumstances behind his release. But after watching many snaps of Rashaad Coward getting overpowered vs. the Panthers, I can't see why the #Bears wouldn't be in the mix for Quinton Spain.

— dan durkin (@djdurkin) October 21, 2020
While the focus is always on trades, free agent moves are equally important, and Pace has already made some decent free agent moves during the season. Spain would be another one of those great free agent moves as he would fill an area of need without breaking the bank. As mentioned above, a healthy Spain is better than what the Bears have at left guard right now, so make sure to keep tabs on this signing as we approach the midway point in the season.