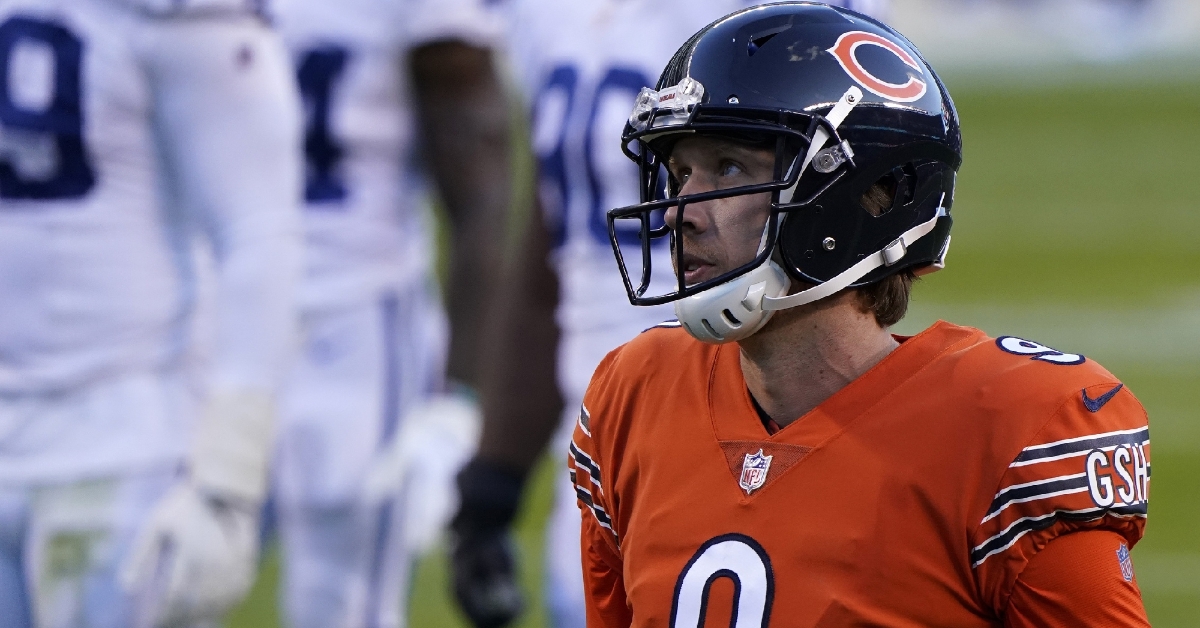 | | |
| --- | --- |
| Three Takeaways from Bears' loss to Colts | |
---
| | | |
| --- | --- | --- |
| Monday, October 5, 2020, 9:46 AM | | |
The Bears entered the weekend 3-0, but made plenty of mistakes in those wins. A win is a win in this league, but Chicago certainly wasn't playing like a 3-0 team. Unless something drastically changed, it was only a matter of time until that winning streak came to an end as the Bears can't keep playing from behind and expect to win.
Unfortunately, the winning streak ended sooner than later as the Bears were upended by the surging Indianapolis Colts 19-11, falling to 3-1 on the season. Chicago now awaits Green Bay and Atlanta's results tonight, so see if they will remain tied for first or fall back into second place.
Here are some takeaways from the loss:
The Colts defense is the real deal: A lot of talk has been about the Bills, Ravens, and Steelers defenses this season as they are the cream of the crop. Chicago would typically be on that list, but that has not been the case this year. However, one defense that has flown under the radar this season has been the Colts, and they should be feared.
Through the quarter mark of the NFL season, the Colts defense has helped them to their 3-1 mark. As a matter of fact, that unit is the best defensive unit through four games and has been good their past three. They stop the run and force teams to beat them with the pass, which hasn't resulted in many great showings.
Not only are they forcing turnovers, but they are getting to the quarterback. Chicago found out firsthand how challenging this defense is, especially when it comes to running the football. The Colts made Chicago a one-dimensional team, and the Bears can't win games like that.
Bears need running back help ASAP: The loss of Tarik Cohen was a massive blow to this offense. However, many didn't realize how big of a blow it truly was going to be. Not only does Cohen offer a nice compliment to the passing game, but he is the change of pace back that takes the load off David Montgomery.
With no Cohen, Montgomery was the primary back, and the Colts not only took him out of the game but held Chicago to just 1.8 YPC on Sunday. You are not going to win many games when you can't run the ball effectively. Cohen wasn't going to come in and rip off a 100-yard rushing game, but he does offer things Montgomery, and the rest of the Bears don't.
He is versatile with speed and can do so much for the Bears offense. There is a reason why Chicago inked him to that extension two weeks ago, and it is because of his importance to that offense. Teams know that, and when he is on the field, they need to account for his whereabouts on every play. Without him, that is one less weapon for Chicago, and teams can now focus on stopping the run and force Chicago to beat them through the air.
What fans saw on Sunday was a team that needs running back help in the worst way. Sure, Montgomery is still the bell cow back, but what happens if he goes down? Chicago doesn't have a good enough option to shoulder the load if their primary back misses time. They should be scouring the free agent and trade markets right now to make something happen. There are options available, and the Bears need to get one of those options to Chicago including activating Lamar Miller from the practice squad.
When healthy, Lamar Miller can be explosive at RB.

He could be a nice complement to Montgomery for the #Bears. pic.twitter.com/5KCpuVuHGC

— Erik Lambert (@ErikLambert1) October 2, 2020
New quarterback, same results: Switching quarterbacks last week didn't make a difference as the Bears offense continued to struggle. Say what you want about the play of Nick Foles last week in leading the Bears to the come from behind win. Yes, it was great, and the team rallied, but they did play the Falcons who simply can't hold the lead.
In his first start with Chicago, Foles looked no better than Mitch Trubisky, which is now a growing concern. He was missing throws, didn't seem to be on the same page as his receivers, and played less than inspiring football for much of the game. Obviously, no running game played a huge part in his struggles, but Foles was choosing to lead this team for the foreseeable future, so he needs to play better.
Much like the previous three games, the Chicago offense did show life signs, especially late in the game. That was when Foles hooked up with Allen Robinson to make things a one-score game before failing to recover the onside kick. That type of drive is something the Bears need to build off as that was exactly what this offense should look like. With a short week leading into a tough Thursday night matchup with Tampa, things won't get any easier for this group.
While Nick Foles was 8-of-10 on play-action passes, he was just 18-of-32 on all other throws (56%).

Sound familiar?

Mitchell Trubisky, the QB that Foles replaced, completed a league-worst 53% of non-play-action passes in his 3 starts this season. pic.twitter.com/SwWHKu8Bor

— ESPN Stats & Info (@ESPNStatsInfo) October 5, 2020