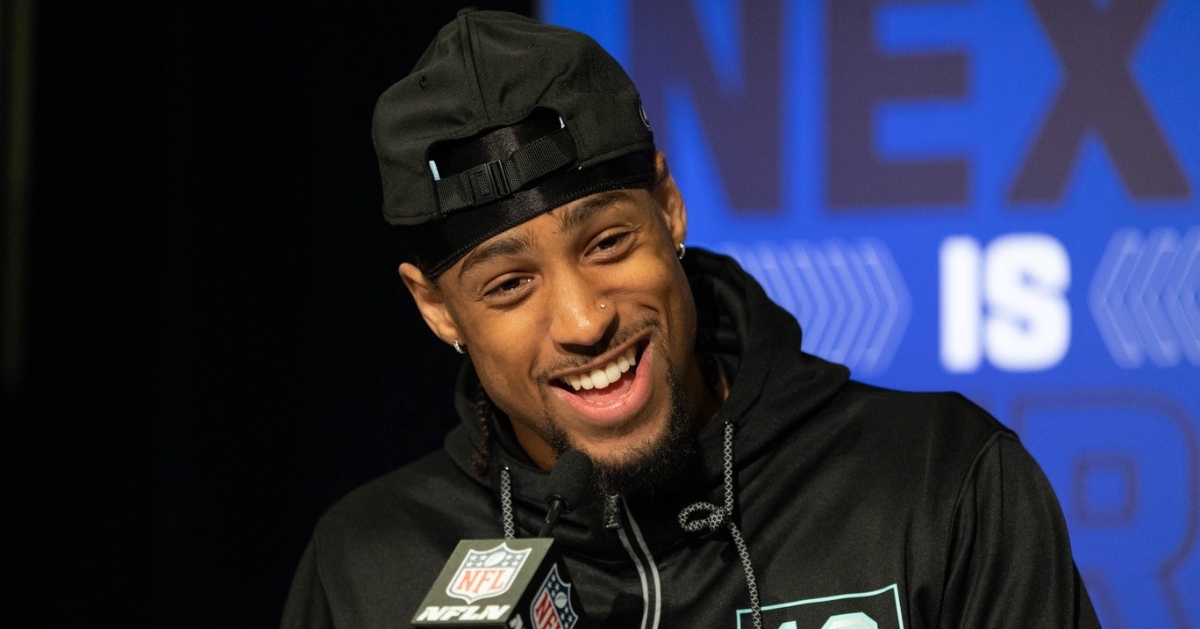 | | |
| --- | --- |
| Analyzing the Bears' draft picks | |
---
| | | |
| --- | --- | --- |
| Tuesday, May 24, 2022, 8:30 AM | | |
Analyzing the Bears' draft picks
Despite going 3-2 through the first five weeks of the 2021 NFL season, it was ultimately another disappointing campaign for the Chicago Bears. There's now a new coaching-general manager duo in place, but the first test for Ryan Poles was at the 2022 Draft.
Chicago fans looking online for the best NFL odds today will not be surprised to find that the Bears are not rated as one of the favorites to contend for Super Bowl glory next year. Poles took an ambitious approach to the Draft, ending up adding 11 players to the roster, but overall, the picks did not impress bookies or pundits. Will they be proven right?
Kyler Gordon, Cornerback
Chicago's first-round selection certainly fills a void in the secondary. The Bears need a starter at cornerback to support Jaylon Johnson, and Gordon's outside/inside versatility makes him an intriguing prospect. Gordon took the field opposite the highly rated Trent McDuffie in the 2021 season, and he led the Huskies for both pass deflections and interceptions. While the Bears intended to add support for Justin Fields, grabbing one of the top cornerbacks in the Draft was a smart move to strengthen their pass defense.
Jaquan Brisker, Safety
The other second-round pick for the Bears was another defensive choice, in Jacquan Brisker, who will start in support of Eddie Jackson. Brisker's size, versatility and physicality make him a good fit in Chicago's secondary, but the greater story may be the Bears' choice to pass on offensive upgrades with their first two picks that might have helped Fields in his second season.
Velus Jones Jr, Wide Receiver
Third-round pick Jones, who ran a 4.31-second 40-yard sprint, certainly provides the speed that the Bears were looking for. They also filled a special teams void by signing probably college football's top returner, who averaged 132.5 all-purpose yards per game in 2021. Given his poor offensive productivity throughout his college career, however, we can't be sure how Jones will perform as an NFL receiver.
The Bears also passed on a few more experienced receivers, including Jalbert Tolbert, Calvin Austin III and David Bell. While Jones' age as a 25-year-old rookie is not considered to be a problem, the Bears will have to figure out how best to utilize him.
Braxton Jones, Offensive Tackle
A hectic round of trading saw the Bears come out with eight Day 3 picks, the first of which was Braxton Jones. A work in progress, Jones provides tremendous length, and boosts the Bears' numbers up towards the 90-man roster cap. His technique is far from a finished product, but he won't be seen anytime soon, and it will be interesting to see how he develops.
Dominique Robinson, Edge
After a career that carried him from high school quarterback to college receiver before latching on at edge rusher, Chicago sees plenty of upside in Robinson's talent and physical ability. He never started a game on defense in college, but his length and athleticism to explode off the edge give him a high ceiling. Although he lacks experience in the position, a chance to develop in Matt Eberflus' program should help him develop a place in the Bears' pass-rush rotation.
Zachary Thomas, Offensive Tackle
In Thomas, Chicago adds another offensive line prospect to the mix, this time one with position versatility. In college, Thomas started 17 games at right tackle, 14 games at left tackle, and two games at right guard, and he possesses the body type and a good build to fit into a zone-blocking scheme. Thomas has a denser lower body and is more forceful in the run game than Braxton Jones.
Trestan Ebner, Running Back
Trestan Ebner, who returned four touchdowns at Baylor and possesses a 4.48 speed, provides the Bears with another powerful returner, alongside Velus Jones Jr. Ebner played in a two-back system in college and will look to fill that role in Chicago with David Montgomery. The 5-foot-11, change-of-pace back runs routes like a receiver and receives the ball fluidly, allowing him to be a target out of the backfield.
Summary
There has been a lot of criticism about the Bears strategy in the Draft this time round, given that they apparently seemed not to prioritize giving Justin Fields more support. However, with 11 new names on the roster, Chicago has certainly boosted their numbers and has given themselves plenty of development potential. Given that the Bears also have a relatively weak schedulein the season ahead, there is reason to be optimistic about the future if Matt Eberflus can get the best out of his new recruits.