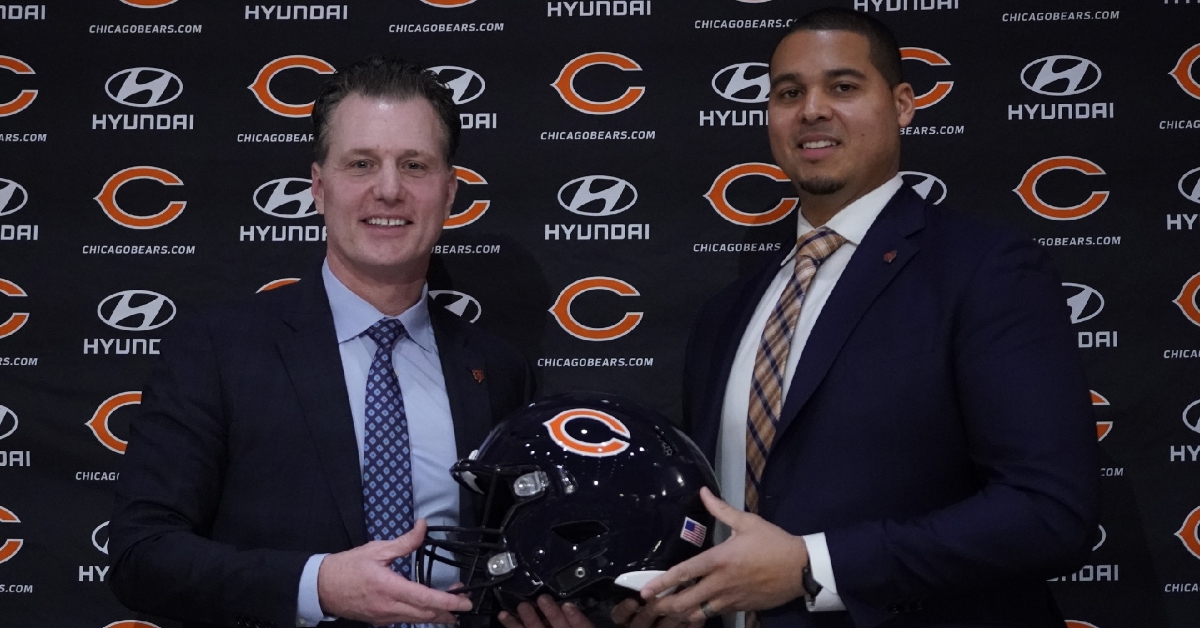 | | |
| --- | --- |
| Bears, Chicago Mayor release statement as team explores stadium locations | |
---
The Chicago Bears announced last week that they were exploring options outside of Arlington Heights after an extremely high tax bill that made them re-think their business ventures.
Bears President and CEO Kevin Warren issued a joint statement with Chicago Mayor Brandon Johnson Wednesday.
"Today we met and discussed our shared values and commitment to the city of Chicago, the importance of deep roots and the need for equitable community investment throughout the city," the statement read. "We are both committed to the idea that the city and its major civic institutions must grow and evolve together to meet the needs of the future. We look forward to continuing the dialogue around these shared values."
The Bears released a statement to NBC Chicago Friday saying that the Arlington Park plans was no longer than singular focus.
"The Chicago Bears goal of building the largest single development project in Illinois history led by billions of dollars in private capital investment, and the jobs and economic benefits generated, is at risk in Arlington Heights," the team's statement read. "The stadium-based project remains broadly popular in Arlington Heights, Chicagoland and the state. However, the property's original assessment at five times the 2021 tax value, and the recent settlement with Churchill Downs for 2022 being three times higher, fails to reflect the property is not operational and not commercially viable in its current state. We will continue the ongoing demolition activity and work toward a path forward in Arlington Heights, but it is no longer our singular focus. It is our responsibility to listen to other municipalities in Chicagoland about potential locations that can deliver on this transformational opportunity for our fans, our club and the State of Illinois."