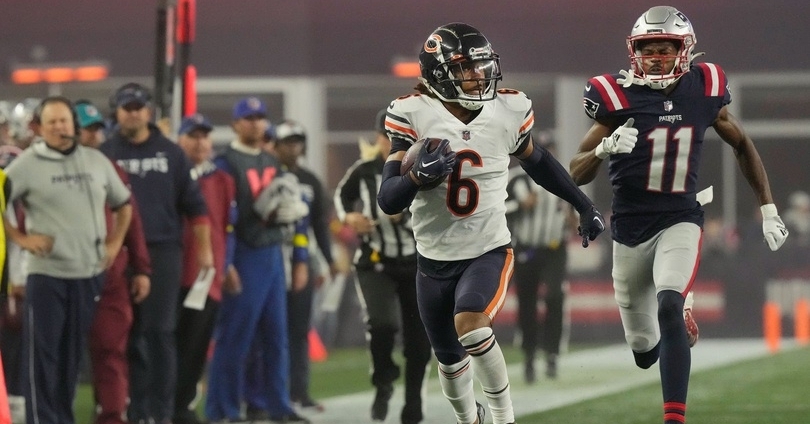 | | |
| --- | --- |
| Bears designate Kyler Gordon, to return from IR | |
---
More help is on the way shortly.
The Chicago Bears announced on Monday that nickleback Kyler Gordon and center Doug Kramer have been marked for return from their stints on injured reserve.
This initiates a 21-day evaluation period for the team to assess their readiness.
Gordon had been sidelined due to a broken hand, while Kramer was recovering from a foot injury.
"Kyler is a good player, dynamic player in there at nickel, does a lot of things for us," said coach Matt Eberflus. "That position, if done right, enables us to play various coverages. [He's] a pressure player and [we can] do a lot of different things with him.
"He was on his way, had a great camp. We were really excited about him starting the year and then he got hurt in the first game. We've been trying to put people in there. We've had [Jack] Sanborn in there a little bit. We've had [Greg] Stroman in there, had different guys in there. But it's going to be really good to get him back so we can be more consistent with our defensive alignment."
Should either of them be activated for Sunday's game against the Minnesota Vikings, the Bears will need to make a corresponding roster adjustment.
This would be huge news if Gordon can make it back healthy against the Vikings.