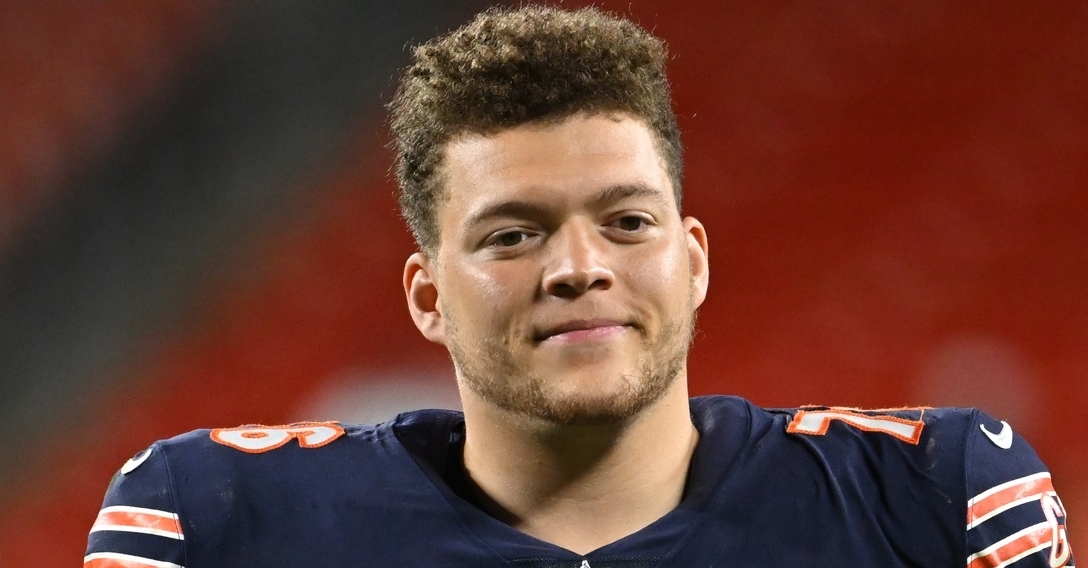 | | |
| --- | --- |
| Bears News: Eberflus praises Teven Jenkins' play | |
---
Chicago Bears head coach Matt Eberflus held his weekly press conference on Wednesday as he previewed Sunday's matchup with the Minnesota Vikings.
Eberflus talked up some of the players after the win against the Commanders, including offensive lineman Teven Jenkins who played 37 snaps at left guard after missing the last four games.
"Teven did a really nice job in there coming back," Eberflus said. "He performed well. Of course, you've got to knock a little rust off. There was certainly that part of it, but he did a really good job in there, and there's certainly a good player in there. He gives us a lot of size in there and a lot of lean mass to hold the pocket firm inside there."
Eberflus understands that the offensive line is the key to a successful offense.
"And again, the offensive line did a remarkable job of doing that, giving Justin [Fields] the time. Even when there were just the five guys in there without any chip help, they did a really good job of protecting throughout the whole course of the night."