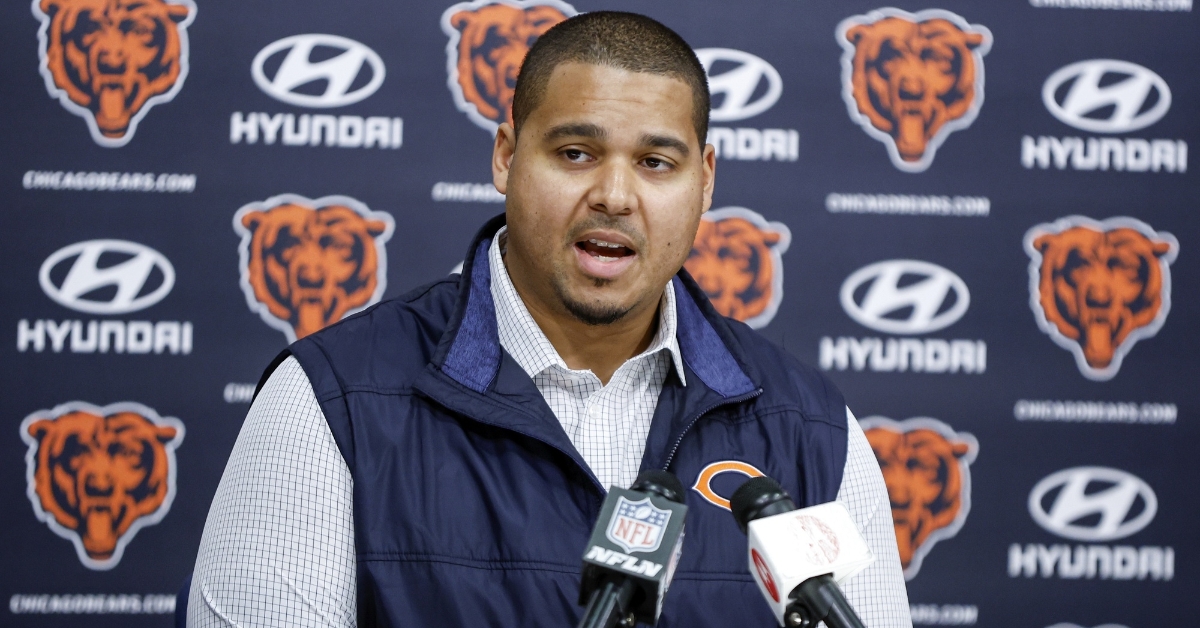 | | |
| --- | --- |
| Bears News: Ryan Poles addresses FBI raid rumors about Alan Williams | |
---
Chicago Bears general manager Ryan Poles held his Thursday press conference and talked about various subjects, including the abrupt resignation of defensive coordinator Alan Williams after two games of the 2023 season.
Their were online rumors that a FBI raid had taken place at Williams' home and Halas Halls but Poles set the record straight on those false claims.
"I don't have many details to add there," Poles said. "We try to work in truth. I mean, I know there's a ton of misinformation out there yesterday. We talked about a house being raided. Completely false. Don't even know where that came from. Worked with (Bears president) Kevin (Warren) and (Bears chairman) George (McCaskey), all of our leadership to make sure we were handling it the right way, communicating properly."
Apparently, Williams' leaving the organization was about his health and the wellbeing of his family.
Williams released the following statement via social media on Wednesday.
"It is with great regret that I tender my resignation as the Defensive Coordinator of the Chicago Bears Football Club effective immediately," the statement read.
"I am taking a step back to take care of my health and family. "I appreciate the opportunity to work with the Chicago Bears, a storied NFL franchise with a rich history. The McCasky family is first-class and second to none. I would also like to thank Coach Matt Eberflus and General Manager Ryan Poles for giving me the opportunity to come to Chicago. I would also like to thank President Kevin Warren, the coaches, and players of which I value the relationships and camaraderie.
"I value the NFL shield and all that it stands for, and after taking some time to address my health, I plan to come back and coach again."
Williams has coached in the NFL since the 2001 season.