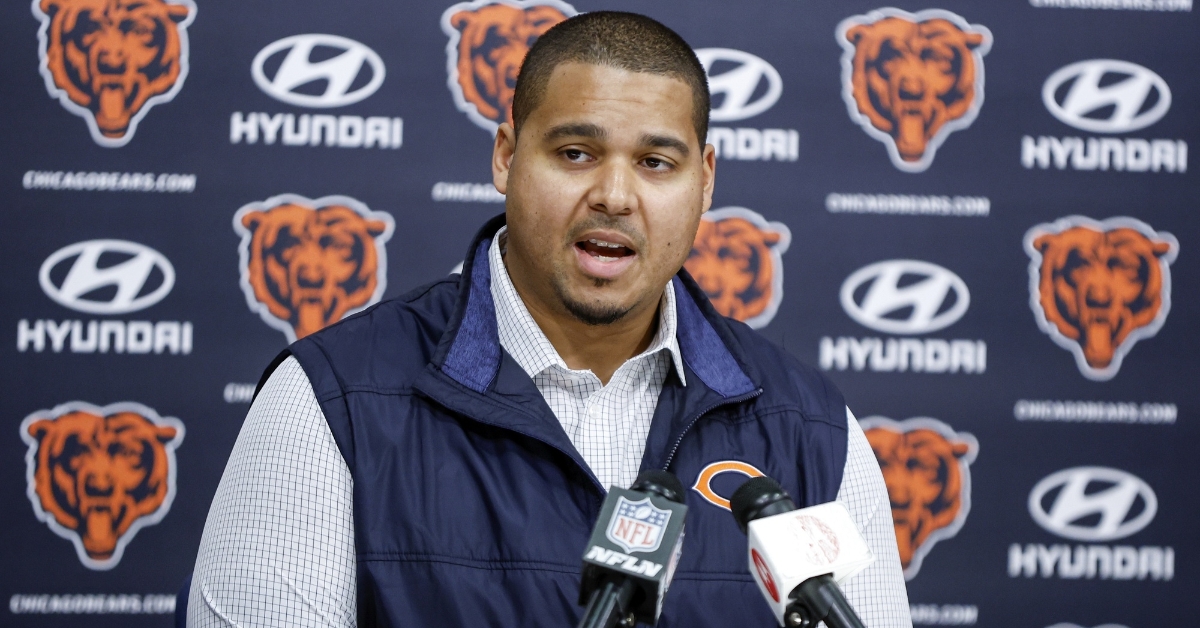 | | |
| --- | --- |
| Bears News: Ryan Poles reacts to Justin Fields' 'coaching' comments | |
---
Chicago Bears general manager Ryan Poles spoke with the media Thursday, recapping the first two games of the season and putting out metaphorical fires regarding Alan Williams' resignation and some 'coaching' comments by franchise quarterback Justin Fields.
Poles wanted everyone to know that Fields takes full responsibility for his play on the field.
"I can't be more clear than this: No one in our entire building, none of our coaches, see Justin as a finger pointer at all. That kid is always taking ownership of anything that has happened on the field. He takes it head-on. He works, he grinds, he puts his head down, he works with his teammates, he works with his coaches to find solutions. You know, really, everything is trying to figure out what's going on."
Poles understands that sometimes young quarterbacks have to find their way, and it takes time to adjust with new playmakers and new playcalling.
In my opinion, you have a young quarterback trying to figure it out. You have a guy who hasn't had the cleanest start to his career who last year, you know, with the roster, had to put the team on his back and do some unbelievable things athletically. Now, he gets talent around him and has to figure out and balance when to do those cool things athletically and when to lean on others, and that is sometimes a gray place to live in. That takes time. That takes time on task for him to take that next step, and everyone is on board helping him get into that place for him to be successful."
Poles understands that this is a group effort to get the offense rolling this season.
"When I listen to him and that whole deal, like, the majority of it was like, 'Alright, I've gotta create this clarity, I've gotta get better.' I thought he took ownership of everything," Poles said. "He didn't have to say anything about that. Our coaches are like, 'How can we make you better? How can we help you be successful?' And there's always that balance. No one took it personally. We all know we have a hand in our success and we want him to be successful and it takes everyone for him to be successful, including himself. I kinda thought he hit on all of that. It was no shock to anyone."
Poles believes that everyone just needs patience, as Fields figures it out with his new playmakers.
"So then we move to the regular season, and some of these live reps are happening now, and we have to build through that for him to take the next step," Poles said. "So it's a work in progress, but I think it's really a time on task to get used to this new setup that he has and balancing when to do the athletic thing and when to use his arm and lean on other people."
The Bears and the Chiefs will face off Sunday, 3:25 p.m. CT at Arrowhead Stadium in Kansas City.