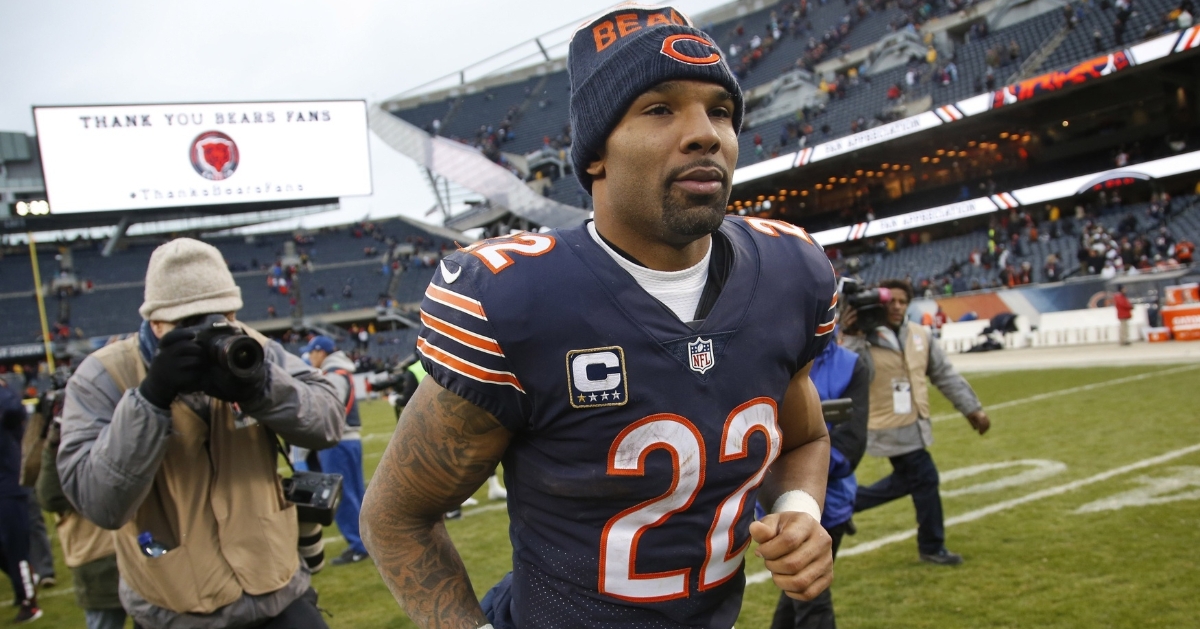 | | |
| --- | --- |
| Former Bears running back Matt Forte to be inducted into Louisiana Sports Hall of Fame | |
---
Former Chicago Bears running back Matt Forte is set to be inducted into the Louisiana Sports Hall of Fame.
A two-time Pro Bowler, Forte was a second-round pick (No. 44 overall) of the Bears in 2008 and became a five-time 1,000-yard rusher. During his ten-year career, he established himself as one of the most versatile and consistent running backs in the league.
In 2014, he rushed for 1,038 yards and caught 102 passes for 808 yards and is one of three backs in NFL history with 1,000 rushing yards and 100 catches in a season (LaDainian Tomlinson, 2003; Christian McCaffrey, 2018).
He retired at the age of 32 in Feb. 2018 with 9,796 rushing yards and 54 touchdowns, while he caught 554 passes for 4,672 yards and 21 TDs for a total of 14,468 yards from scrimmage with 75 TDs.
At Tulane, Forte had a breakout season as a senior with a school-record 2,127 rushing yards and averaged 5.9 yards per carry with a school-record 23 TDs. His 4,265 rushing yards are second in school annals behind Mewelde Moore's 4,364 yards. A two-time All-Conference USA pick, Forte was MVP of the 2008 Senior Bowl.
Forte's accomplishments on the field were only part of his impact on the sport. He was known for his work ethic, leadership, and commitment to his community. He was a finalist for the Walter Payton Man of the Year Award in 2015, which recognizes NFL players for their excellence on the field and their dedication to philanthropy and community service off the field.
After retiring from the NFL in 2018, Forte continued to give back to his community through his charitable work. He founded The Matt Forte Foundation, which supports youth education and empowerment programs in Chicago and his hometown of Lake Charles.