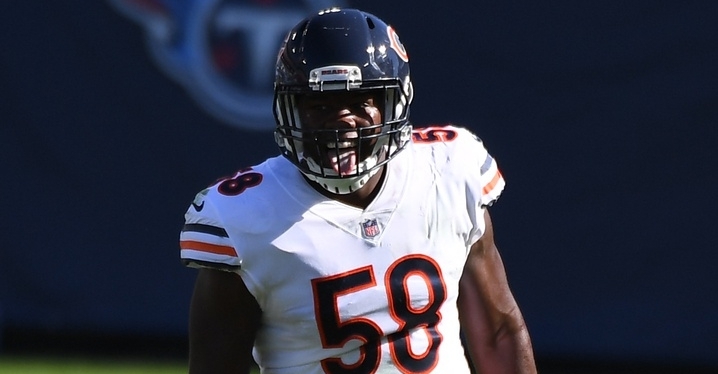 | | |
| --- | --- |
| Roquan Smith back at practice, plans to play season with Bears | |
---
Chicago Bears star linebacker Roquan Smith was back at practice on Saturday after being a holdout for all of training camp.
Smith went through some individual drills and spoke to the media following practice.
"I'm just shifting my focus to the season and more so just focused on being the best teammate I can be to those guys in the locker room," Smith said. "It's my last year of my deal, and hey, I'm just going to take it, run with it, bet on myself like I've always done, and the negotiations are over right now."
Smith was asked about how the negotiation process went with the Bears.
"Well, obviously, the talks didn't get too far, and it didn't end in the way that I wanted them to end. And it's basically like, hey, I know at the end of the year, it's going to be a big season for myself. And also, at the end of the season, there's a lot of different directions things could go, so I know I need to put myself and my body in the best possible situation to succeed, and I feel like, with this time that I have, it'll be enough time for me to prepare myself for the season."
Smith is happy with all the loyal Bears fans that stuck with him during the tough process.
"I'm grateful for the fans," he said, "all the loyal fans and everyone, the players as well in the locker room and the city of Chicago that stood behind me throughout this process. It means a lot."
Smith plans on playing out the year with the Bears.
My full intention is to play this season and whatever happens, happens. Whatever it is, I have to go through this season; I'll do it chin up, chest out, sunsets, no regrets, baby."
This is excellent news for the Bears as Smith is undoubtedly the most impactful player on the defensive.