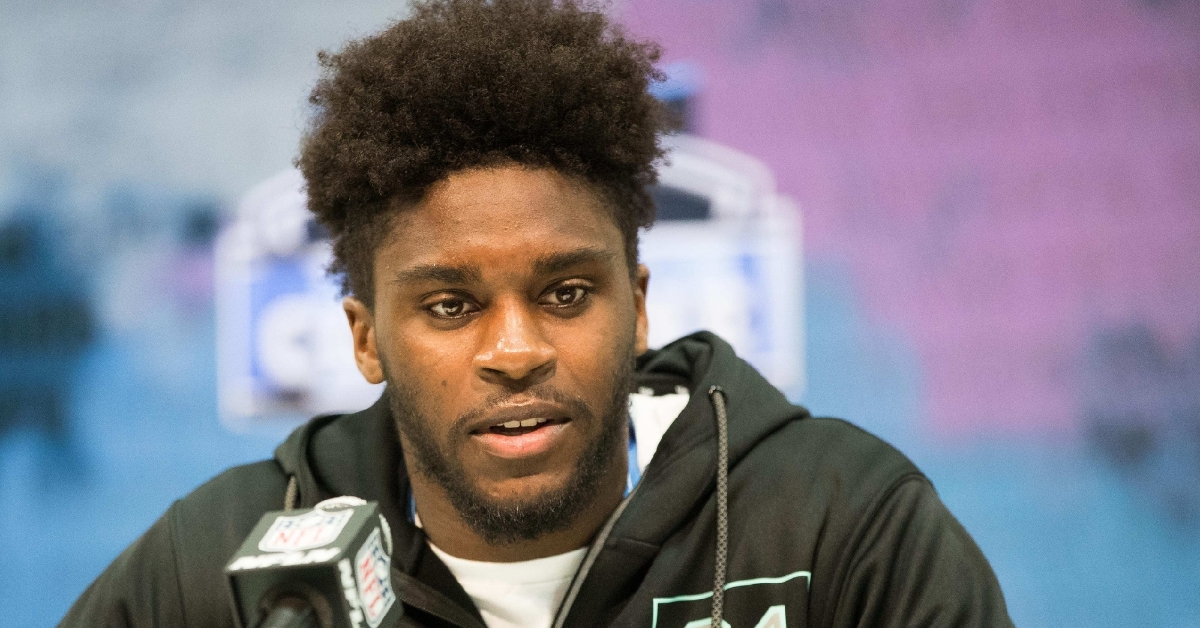 | | |
| --- | --- |
| 2021 Projections for Bears DBs: Jackson, Gipson, Johnson, Trufant | |
---
| | | |
| --- | --- | --- |
| Thursday, August 12, 2021, 11:51 AM | | |
We have reached the final position for our season projection series as we move to the secondary. This could be the most crucial piece of the Bears defense as they will be tested early and often this year. With Kyle Fuller out of the equation, the Bears must now find a new No. 1 corner and figure out who will take over the No. 2 spot.
With a front seven like the Bears have, teams will be looking to unload the ball fast and avoid rushing against a team that historically can stop the run. That means that this secondary will see plenty of passes in their direction, and they need to be ready. With guys like Aaron Rodgers, Kirk Cousins, Matthew Stafford, Tom Brady, Baker Mayfield, Russell Wilson, and others, Chicago will have their secondary tested this season.
If the young guys can step up and hold their own, they should be fine. However, if things go south without Fuller's presence, this defense could be looking at a downward trend after being in the top 10 each of the past five seasons.
JAYLON JOHNSON: When the Bears drafted Jaylon Johnson in the second round of the 2020 NFL draft, many people felt they were getting the best cornerback in that class. He certainly looked the part of a top corner starting right out the gate as a rookie and providing a nice compliment to Fuller on the outside.
Johnson was a ball hawk despite no interceptions as a rookie and made things very difficult for opposing receivers. His 15 pass deflections led all rookies and were among the top in the NFL while he allowed fewer than five receptions over 20 yards. That was even better than Fuller, although Fuller had more production.
This season, Johnson has a more prominent role to fill as he will move from the teams No. 2 corner position to the No. 1 with Fuller gone. That means he will be guarding Justin Jefferson, Davonte Adams, DK Metcalf, and several other top receivers in the league. His development will be crucial for the Bears success this season.
Prediction: 16 games, 43 tackles, 14 pass breakups, two interceptions
Johnson is going to be who he is, and that is a ball-hawking defender always around the ball. He will have no trouble challenging receivers and making it tough for them to bring in passes. Although he lacked an interception last season, that will change this season as I look for him to be more aggressive in year two.
DESMOND TRUFANT: No player has more pressure on them in the secondary than Desmond Trufant. Signed as an off-season free agent, Trufant is essentially coming in to replace Fuller, but just as the teams No. 2 and not No. 1. Now entering his ninth season in the league, Trufant has been around a while and has been a very solid player for both the Falcons and Lions.
So far, Trufant has logged nearly 350 tackles to go with six sacks, 83 pass breakups, and 14 interceptions. That comes out to just over one interception on average per season, but when the ball is in his hands, he can take it to the house. Chicago is looking for big things out of him this season as he has massive shoes to fill.
Prediction: 13 games, 49 tackles, one sack, eight pass breakups, one interception, one touchdown
I will be curious to see how the Bears use Trufant this season, especially when he has such big shoes to fill. With Kindle Vildor, Duke Shelley, Xavier Crawford, and Thomas Graham Jr also on the list of CB's, Trufant may open the season as the starter, but may not see 100% of the snaps.
When on the field, expect great things from him as he has been a very consistent player his entire career. He may not be in the same category as Fuller now, but he was considered a top-five corner at a time. Look for him to play some slot as well as on the outside where he can make plays. Once that happens, he can take it to the house.
Eddie Jackson: Throughout the past few seasons, the safety position has gone through tons of shuffling, but the one constant that remains is Eddie Jackson. Now the million-dollar question will be what Jackson shows up. Are the Bears going to get the all-pro Jackson from 2018 that was a turnover forcing machine or the middle of the road one of the last two seasons that frustrated fans?
Ideally, fans would love for the 2018 version to come back, but don't expect that level of play to return at this stage in his career. However, look for him somewhere between as he could be in line for a strong 2021 season. Now entering his fifth season, Jackson seems to have a chip on his shoulder, which could bode well for the Bears defense.
They have seen what he can do when at his best, and with 10 interceptions, 31 pass breakups, six fumble recoveries, and six defensive scores, you can see the playmaker he can be. The center fielder of the Bears defensive, Jackson loves to fly around the field and always tries to position himself close to the ball. He has benefitted from a formidable pass rush that often leads to tipped passes which he has feasted on.
Although his last few seasons haven't gone as planned, Jackson is ready to show Bears nation once again that he is indeed one of the best safeties in the game. There is a reason why the Bears extended him and why the Bears defense thrives when he produces.
Prediction: 14 games, 64 tackles, seven pass breakups, five interceptions, two touchdowns
I think Jackson is going to break out once again this season and make a ton of plays. Given that the Bears added depth to their defense across the board, their pass rush will be dominant once again with Eddie Goldman returning.
Fans saw what happened last time they had a dominating pass rush as that culminated in a division title and the best defense in the NFL. If Jackson can get close to that form again, losing Fuller will be a thing of the past, as this team has more than enough to make up for that.
TASHAUN GIPSON: The strong safety position will be up for grabs, with Gipson, Jordan Lucas, and Deon Bush fighting for the starting spot. If you ask me, the battle will come down to Gipson or Lucas, and whoever has the better preseason takes the cake. I am leaning toward Gipson at this point as he compliments Jackson very well.
Now entering his 10th season as a pro, Gipson has bounced around quite a bit as the Bears are his fourth NFL franchise. They are also the only NFC team he has played for, spending his first eight years between Cleveland, Jacksonville, and Houston. When on the field, the Bears are getting someone with more than 500 tackles and 25 interceptions to his name while adding 53 pass breakups and three scores. He is coming off a season where he had two interceptions and seven breakups while playing in all 16 games.
Prediction: 16 games, 47 tackles, three interceptions, 11 breakups
It took a few games for Jackson and Gipson to find their communication together, but once they had it, the duo seemed like a match made in heaven. That is something the Bears are counting on once again, as for the first time in Jackson's career, he will have the same strong safety starting for more than one season.
Gipson may not be as flashy as Jackson, but his play-making ability is equally as good, if not better. These two will be a nightmare for offenses all season, especially if the defense lives up to their potential. The Monsters of the Midway Mantra should be in full swing this season as the Bears are hungry.
Upgrade Your Account
Unlock premium boards and exclusive features (e.g. ad-free) by upgrading your account today.
Upgrade Now