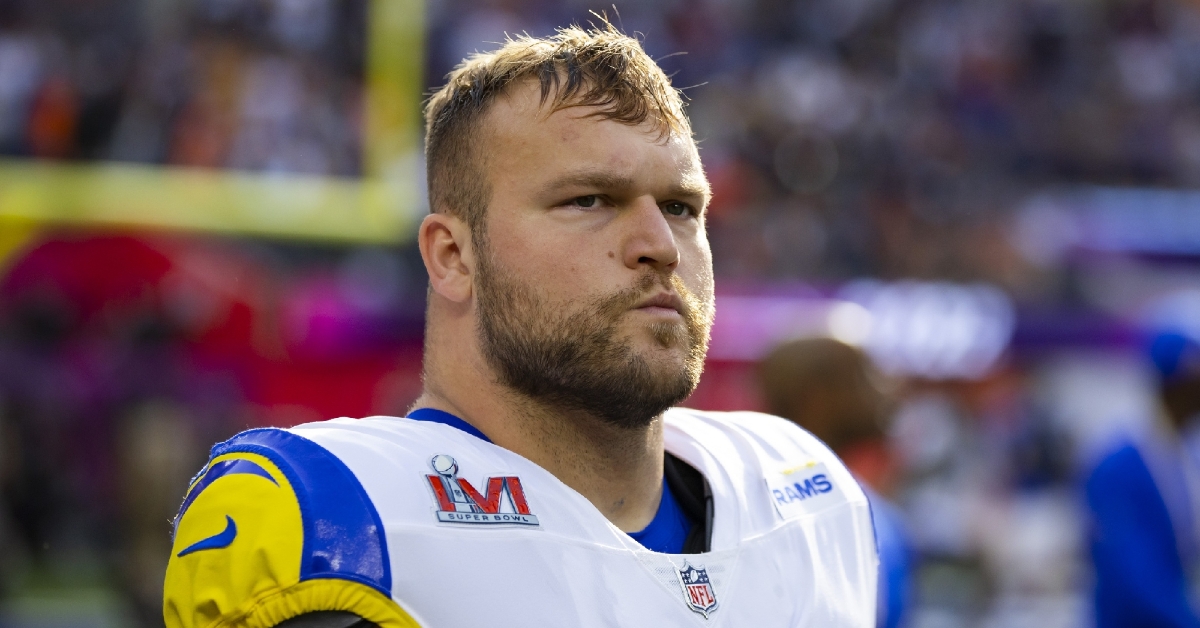 | | |
| --- | --- |
| Bears News: 2022 Free Agent Target: Brian Allen | |
---
| | | |
| --- | --- | --- |
| Friday, February 25, 2022, 8:34 AM | | |
As things sit right now, the Bears have a lot more cap space than they did during the regular season, which bodes well for free agency. This team has talent, but for whatever reason, it has not been able to get over the hump and maximize all that talent at its disposal. A lot of blame falls on both Matt Nagy and Ryan Pace for that, and with good reason, but they are not here anymore as the Bears have turned over a new leaf.
In comes new GM Ryan Poles, known for his work in the scouting and draft department. After working with the Kansas City Chiefs the past few years, he knows a thing or two about winning and what it takes to win. Obviously, having a great QB helps, especially when you have talent around him, but that can only get you so far if you don't have an offensive line.
That has been the Bears issue for years, and Poles has made it a point to address that this offseason, whether through the draft or free agency. Sticking with free agency for a minute, several free-agent offensive linemen could help the Bears, and center Brian Allen is one of those guys. Chicago has seen great play out of the center position, but why not try and improve when you can.
Allen knows what it takes to win himself as he is still riding the high of winning a Superbowl two weeks ago. The 26-year-old center is finishing up his rookie contract with the Rams and will now hit the open market for the first time as he should be one of the highest-paid players out there. In 16 games this season, Allen was about as good as they come allowing just five sacks all season to go with 20 pressures. That translates to 3.5% of all snaps, which seems reasonable.
Allen also allowed just two tackles for a loss when blocking while committing only five penalties. In other words, not only is he a durable player who knows how to block, but he doesn't make the mistakes you would think and will not beat himself or his team. Despite those impressive numbers, his PFF grade was just under 75%, which landed him 10th out of 39 qualifiers. Should the Bears sign him, they immediately add one of the premier centers in this game and someone who can build a relationship with Justin Fields.
This Bears team likes to run the football, and that is where Allen makes a ton of sense. He is excellent in the zone-run scheme, but he is one of the best run-blocking centers in the NFL, which will help this Chicago team immensely. Although he was tied for the fewest sacks among qualified centers, Allen still struggles at times in pass blocking, especially off of play-action sets. Considering that is one of Field's strengths, that would be an area he would need to clean up.
He ranked 53rd in the NFL in terms of pass blocking pressures allowed which is less than ideal. For as good as Allen has been, there has been one thing he can't seem to shake, and that is the injury bug. Not only have injuries taken a toll on him so far, but he has missed two of the last four seasons and was finally healthy in 2021. It was the first time he was healthy for an entire season, missing all of 2020 and playing just nine games in 2019.
A former Big Ten standout with Michigan State, Allen knows what power football is all about and would bring a toughness to the Bears that they haven't had for a while. Poles wants to protect his QB and would love to find physical guys capable of doing that. Allen is one of those guys, which is why he is linked to the Bears.
What would it take to bring Allen in, you may ask? Not as much as you would think. Allen is one of three centers on the free-agent market, with Ryan Jensen topping the list. He is expected to net 13 million annually, a hefty price for a center. No one comes close outside of that range, with Ben Jones looking to land in the 6-7 million range per season.
Allen even falls short of that, which helps the Bears as he is projected to land in the four to five million range per season. Not bad for the third-ranked center this offseason. Allen fills the needs of the Bears and comes with a price tag they love to see. This is something Chicago needs to consider.