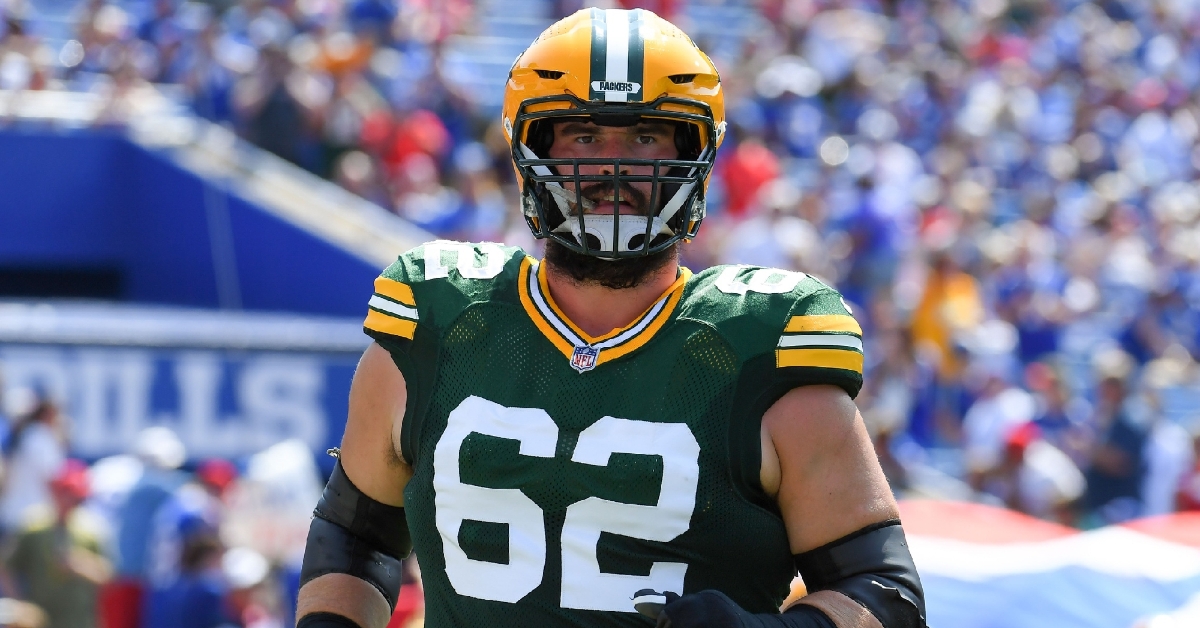 | | |
| --- | --- |
| Bears add offensive lineman from Packers | |
---
| | | |
| --- | --- | --- |
| Wednesday, March 16, 2022, 9:14 AM | | |
One of the greatest, if not the greatest, NFL rivalry is the Green Bay Packers and Chicago Bears. When you have been facing each other for more than 100 years and have nearly 30 combined NFL championships, it makes sense why this rivalry has been so great.
However, if you are a Bears fan, things haven't gone smoothly for the past 30 years, as you have had the privilege of watching Brett Favre and Aaron Rodgers tear this team apart. I would call it a 30-year nightmare as things have been one-sided since the 1990s, knowing that the Packers are the best team in the NFC North, and they are the standard in that division. If you want to be the best, you have to beat the best.
The Bears know that and took one of the Packers offensive coaches in Luke Getsy and appointed him as their new OC. Given how much success the Packers offense has had, you have to think this move was made in hopes the Bears can reach that same level of success. With Getsy comes a bunch of players who are not only familiar with him, but love him as a coach.
One of those players was Lucas Patrick, as he chose to leave the Packers and join the Bears on a two-year deal worth $8 million. There haven't been a ton of moves for fans to get excited about the past few seasons, but this is one they can get behind. Not only does he come from the Green Bay Packers franchise, but he is an offensive lineman that can play different positions, which bodes well for the Bears line.
The 28-year-old Patrick has spent his entire career with the Packers and when you look at how he performed, getting him for that eight million dollar price tag is a bargain. Undrafted out of Duke in 2017, Patrick has 73 games of experience under his belt with 34 starts. 28 of his 24 starts have come the last two seasons as his overall development has translated well.
When you look at how the Bears roster stands right now, Patrick can play guard where he has made 22 starts or even center where he made 12. A big reason for those starts was the constant injuries the Packers dealt with, but Patrick still played well enough to remain a starter and continued his outstanding play last season. With the offseason still early, the Bears could put him at one spot for now, but then turn around and place him somewhere else down the road.
No one would say the Bears are a rebuilding organization as they have been stuck in neutral for years. I will say that this team is more so retooling from the top down, and this is just another one of those pieces to add to the mix. Patrick was tasked with snapping the ball and blocking for one of the best Qbs ever to play the game and, from all accounts, did well.
A bit undersized for the offensive line, Patrick is better at pass blocking than run blocking, which may not be bad. The Bears want to be a run-first team, but they also have a QB who can make plays with his arm. That is why pass blocking comes in handy, and Patrick will help in that category.
If the Bears want to improve and move up in the NFC North standings, taking more pieces from the Packers may not be bad. I get that it is two different organizations, but if you take some of their pieces away, you are cutting the head off of a snake, making it weak and powerless. These are the types of moves the Bears need to make as Patrick is not only starter material, but versatile to move anywhere on the line.