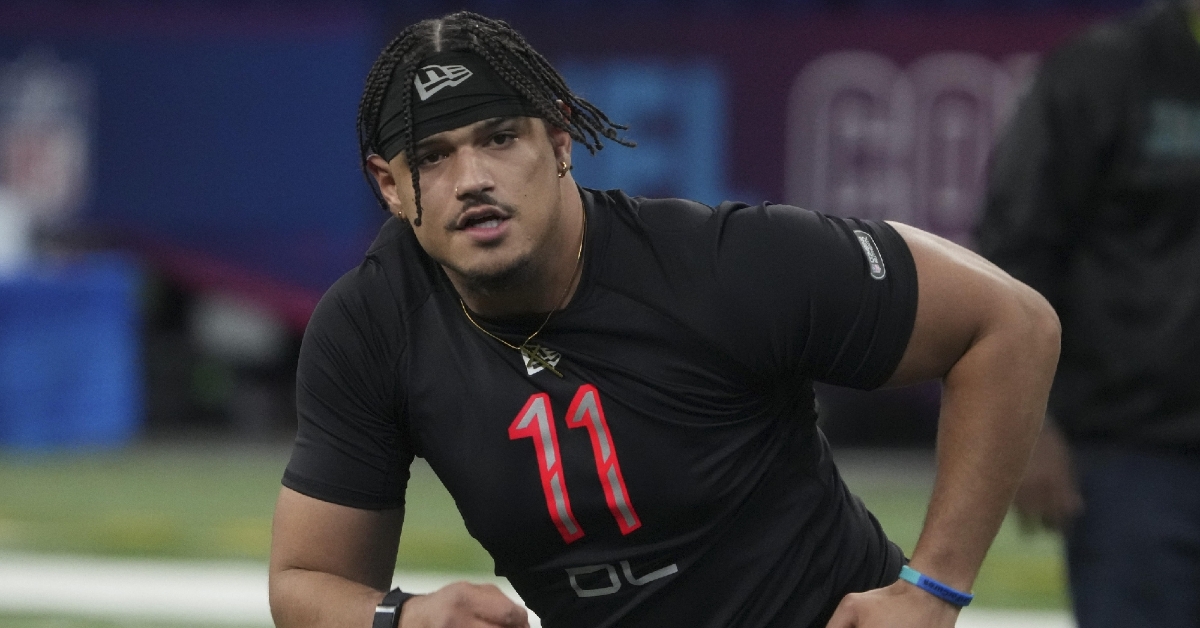 | | |
| --- | --- |
| Bears continue to look at defense for Round 2 picks | |
---
| | | |
| --- | --- | --- |
| Friday, April 22, 2022, 10:00 AM | | |
Just when we thought we knew the Bears plans for the NFL draft. After expecting this team to go offensive-heavy in the early 2022 NFL draft, Chicago continues to do their homework on defensive talent as they need some pieces on that side of the ball.
Although not as crucial as the offensive pieces they need, Chicago must feel the defense is in worse shape as they continue to interview top 30 prospects on the defensive side of the ball. While a lot of that could be getting to know these prospects, you must wonder if this is a classic case of the Bears not wanting to tip their hats.
I still think the Bears go offense first at No.39, but it becomes a question after that, especially at 48. When you look at the latest names as to who the Bears have been talking to, fans should be a little excited as both of these guys would be steals should they fall to 48.
Logan Hall DT (Houston)
Switching from a 3-4 defensive front to a 4-3 has advantages and disadvantages. When it comes to advantages, it gives you another defensive linemen up the middle capable of stopping the run. From a disadvantage side of things, you have players on this team who never played in a 4-3 style before.
With Ryan Pace going about things the way he did this offseason, nothing should surprise Bears fans at this point, so to see them meeting with Hall is not a shock. The 6-6 283 pound DT out of Houston Figures is a top 50 pick in this year's draft, which aligns with where the Bears pick.
Some peg him in the top 35 range, but Chicago is in an excellent position to make this happen. Given the way he played this season, mixed with a great combine and pro day showing, some people even feel Hall could make the jump into the first round.
Hall was an All-AAC player for the Cougars this season after piling up 6.5 sacks and 13.5 TFL in 13 games. Given his lack of size, Hall has primarily played in a 3-technique, but should be able to adapt anywhere. A defensive tackle by nature, look for him to move to DE if someone sees that as a fit.
Not only is he versatile, which the Bears love, but he was unblockable at times during the senior bowl, and that is when his stock began to rise. From a body side of things, Hall draws many comparisons to Aaron Donald, just without the overall skillset. He will be one to watch going forward.
Kerby Joseph S (Illinois)
Another player the Bears are looking at is close to home in Illinois, safety Kirby Joseph. Given the decline in Eddie Jackson's play the last few years, mixed with a lack of safety to pair with him, Joseph becomes a logical pick at this spot.
Chicago needs to get away from these fill-in types of players and go for someone who can start long-term. Joseph is one of those guys, and his stock couldn't be higher after a five-interception season.
Initially, people had Joseph pegged to go around pick 71, making him an early third-round pick. Those projections have gone away, but he is now landing in the top 45 in most cases, which puts him in play for the Bears.
Joseph was a star last season and may have benefitted the most by coming back for a senior season. Chicago needs secondary and, in particular, safety help in the worst way. Joseph not only helps now, but has the ability to be the future back there long after Jackson leaves.