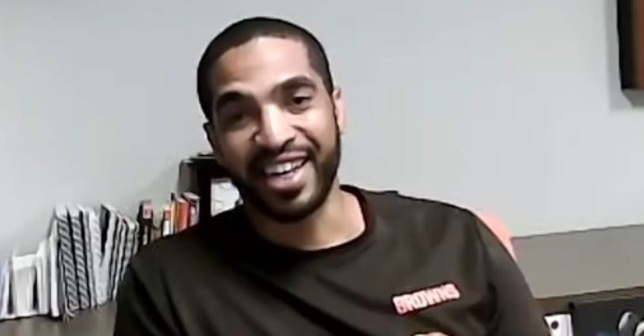 | | |
| --- | --- |
| Bears eyeing Browns executives for GM role | |
---
Following the final week of the NFL regular season comes the dreaded day known as Black Monday. For those unfamiliar with what Black Monday is, it is when NFL general managers, coaches, and executives find out if they will be back for next season or not. As always, there were a few surprises on the list, with Miami Dolphins head coach Brian Flores being let go as the biggest of those surprises.
Something that was not a surprise was seeing the Bears part ways with head coach Matt Nagy and general manager Ryan Pace. For the better part of a year, this was an ongoing topic, but it was expected should the Bears have another rough season. Not only did they have a rough season, but it was their worst season in five years which prompted a different look for the organization.
Knowing that they will need both a head coach and a GM for next season, the Bears would like to focus on GM first and then go to the Head Coaching options. For the GM position, the Bears are wasting no time and are looking at the Cleveland Browns organization to possibly poach one name from their front office.
As things sit right now, Chicago has requested to interview Glenn Cook and Kwesi Adofo-Mensah from the Browns organization. Starting with Cook, he is the VP of Player personnel in Cleveland and has long been considered one of the Browns' top talent evaluators over the years. Cook has also spent time with Green Bay and Indianapolis, so he has been a part of several successfully run organizations.
Considering the job history that Cook has had over the years, he is at least worth exploring to see if he is a great fit. Since joining Cleveland in 2016, Cook has done a fine job finding talent and building a competitive organization that should be playoff contenders for years to come. Cook was also a standout football start for the University of Miami, making 17 starts from 2004-08. Given his vast experience in the front office dating back to 2012 with the Packers, you would think he knows a thing or two about winning organizations.
Adofo-Mensah, on the other hand, is a bit more intriguing, but also someone worth taking a look at. The VP of Football Operations, Mensah, was a former standout basketball player for Princeton University and has now risen quickly through the ranks as an NFL executive. He interviewed with the Panthers last season but was not selected for the role he interviewed for.
Many people may be hesitant to interview anyone from the Browns organization, given their history of being a losing organization. However, these men have not been around that losing culture, and since they have arrived, the narrative has changed in Cleveland. Mensah not only interviewed with the Panthers last year but has been jumping out on the NFL radar for a while now after spending seven years in the 49ers organization.
Another interesting caveat is that he spent time in the Ivy league with Princeton, so you would like to think he is an intelligent individual. A lot of people have been on the Bears about becoming smarter with their football operations. Well, taking someone from the IVY league is undoubtedly a smart decision. Although neither one of these candidates has previous GM experience, Chicago will take a look at anyone who is respected in the NFL.
Many things are happening at Halas Hall right now, and they are happening at a frequent rate. Chicago knows they need to hire a GM before focusing on a head coach, but also knows they will not rush the process to find the right guy. Either way, the Bears have a list of names in mind, and they are not going to wait when it comes to interviewing candidates. The sooner they strike, the better.