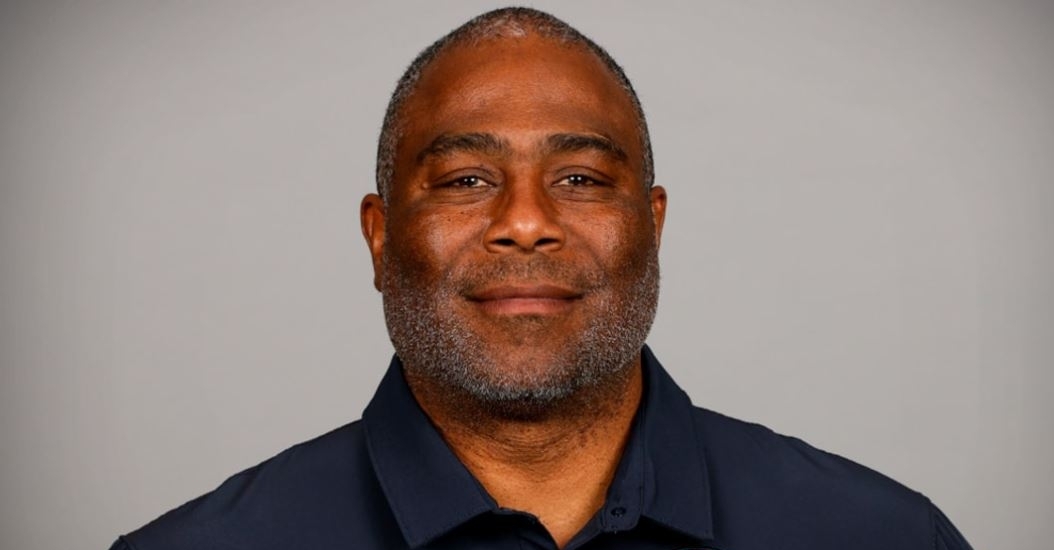 | | |
| --- | --- |
| Bears fire running back coach David Walker | |
---
What an interesting 48 hours for the Chicago Bears and their organization. Less than 24 hours after the Chargers humiliated the Bears on Sunday night, there were reports that Jaylon Johnson not only wanted a trade, but was given permission to seek a trade only to remain with the team. Then you had the shocking trade that the Bears pulled off yesterday when they sent the Washington Commanders a second-round pick in exchange for Montez Sweat.
The hope is to extend Sweat beyond this season, and the initial reports seem promising as both parties are willing to negotiate. Even after all of that was going on, there was another move that the Bears made on Wednesday that came as a surprise as RB coach David Walker has been fired. In his second season with the Bears, Walker earned a ton of praise from the outside as the RB group of Chicago was the lone bright spot for the team the past two seasons.
That included this season, where Khalil Herbert got off to a great start before going down with an injury and then having D'Onta Foreman step in and prove he can shoulder the load. Considering how poorly the offense has played this season, the Bears rushing attack may not be as good as last season, but they still are doing a great job, which makes this firing somewhat surprising.
However, when you dive more into the the reasoning behind this move, it doesn't appear to be a performance-based firing, but instead more of a Human Resources matter. According to ESPN reporter Courtney Cronin, Walker was fired for "behavior in the workplace," and a second offense led to his dismissal. In short, it looks like another messy situation at Halas Hall for a Bears team that has stepped into it at so many different turns this season.
This is the second time this season that a coach has been fired for inappropriate behavior, with former defensive Coordinator Alan Williams being the first in September. The good news is that this firing has nothing to do with the Williams firing from earlier this season. Still, an already challenging season for the Bears continues to worsen, as some internal problems are going around.
Matt Eberflus has been on the hot seat since the start of the season and was even predicted to be the first head coach fired this year. Josh McDaniels took the cake on that, but Eberflus will still face a ton of pressure the rest of the season as this is now a delicate situation he needs to handle. Eberflus is expected to meet with the media on Wednesday to discuss what happened with Walker and who may be coming in to replace him or take over.
Granted, don't expect him to get into too much detail about it, but it would be nice to hear some answers or at least get his thought process behind it. The biggest concern that most fans have regarding the situation is the potential work environment that is going on, as Walker is the second coach this season to be fired due to inappropriate work behavior.
Williams situation was vastly different from what we know about Walker, but something is off at Halas Hall right now and is trending along the lines of a toxic work place. Hopefully, that is not the case because if it is as toxic as it seems, Eberflus will lose this locker room, and a change must be made sooner rather than later.
It would be nice to know if the Bears are bringing in an in-house replacement or someone from outside the organization to take over. Regardless, whoever comes in and takes over will need to adjust to what appears to be a toxic situation, which isn't something anyone can prepare for.