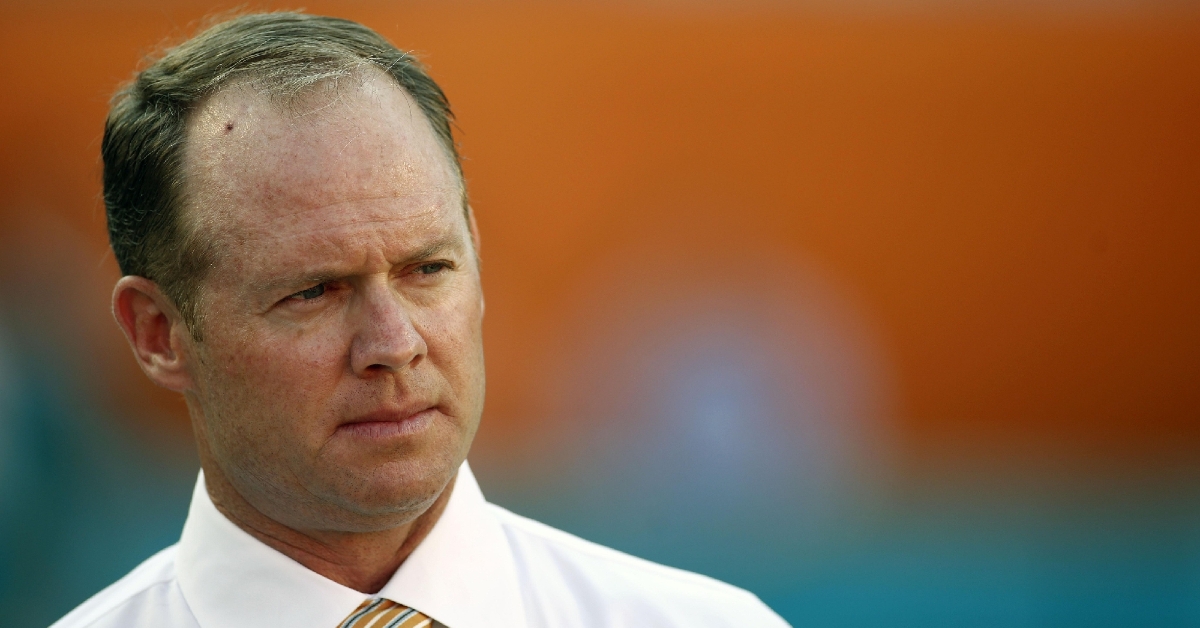 | | |
| --- | --- |
| Bears general manager candidate: Jeff Ireland | |
---
| | | |
| --- | --- | --- |
| Saturday, January 15, 2022, 11:18 AM | | |
Not only are the Bears looking for their next head coach, but they are also in the market for a new GM. With that being said, the ownership of the Bears has a lot of work to do over the next several weeks as they need to fill the two most important positions on this team. Ideally, you would want to find a GM first and let them pick who they want as a head coach.
The problem with that this season is that the longer they wait, the less likely it is that they will get one of the hot coaching commodities out there. With that being said, Jeff Ireland has had his name surface around the Bears GM opening and is now getting an Interview with the organization. Ireland is no stranger to success and has been part of one of the best-run franchises for the last seven years.
Before we get into that, let's take a look at his history and how he got to where he is now. Ireland started with the Kansas City Chiefs, working as a scout from 1997-2000. Once that was over, he headed south to Dallas, working as a National Scout from 2001-04 before taking over the VP role of college scouting from 2005-07.
After that stint in Dallas, Ireland got his first GM role, taking over the Miami Dolphins GM spot and running that from 2008-2013. During that time, he led the Dolphins to the playoffs twice, including their last division title, which came in 2009. Upon his exit from Miami, Ireland had a tough time finding work, where he spent one season with Seattle working as a Draft Consultant in 2014. Ireland knew he could do better than that, and in 2015 headed to New Orleans, where he has remained ever since.
Not only is Ireland the Assistant GM of the Saints, but he holds the title of VP-College Personel, so he is still actively involved in the scouting side of things. Looking at how much success the Saints organization has had over the last seven years with him in the organization, Ireland is a name that any team looking for a GM should consider.
Hiring a good GM is not only a good thing for your franchise, but it is the key to establishing long-term success. If the Bears are looking to go after someone with previous experience in this role, Ireland is a logical candidate and may be hard to pass up in the end. Ireland has seen the worst of things going 1-15 during his first season in Miami, but then responded with an 11-5 season the next season to win the Division.
He then comes to the Saints, where he has helped build a respectable organization that is always in the middle of the playoff hunt. That is music to Bears fans ears as things haven't gone well for the team lately. Ireland has done well in Miami and has rebuilt his profile with both Seattle and New Orleans. That alone has him sniffing at a GM job yet again, and he has been doing that for a while.
Ireland does have some Chicago Bears ties, growing up as the ball boy for the Bears and Idolizing Mr. Sweetness Walter Payton. Given his vast and extensive experience in the scouting side of things, Ireland would be the perfect fit for this team as he could help them draft not only better, but more consistently for the future.
Looking at his resume and comparing it to others, Ireland checks all the boxes that the Bears upper management are looking for. He has previous experience at the GM position, which is a plus, a candidate with previous Bears ties, and knows a thing or two about scouting and what it takes to build a winning team.
Not to mention the Sean Peyton rumors that have been going around this offseason. Should Ireland land this job in Chicago, it could become a package deal for the Bears. He may look to pluck Peyton away from the Saints organization and appoint him head coach of Chicago. That would kill two birds with one stone and be a giant step forward for this organization.