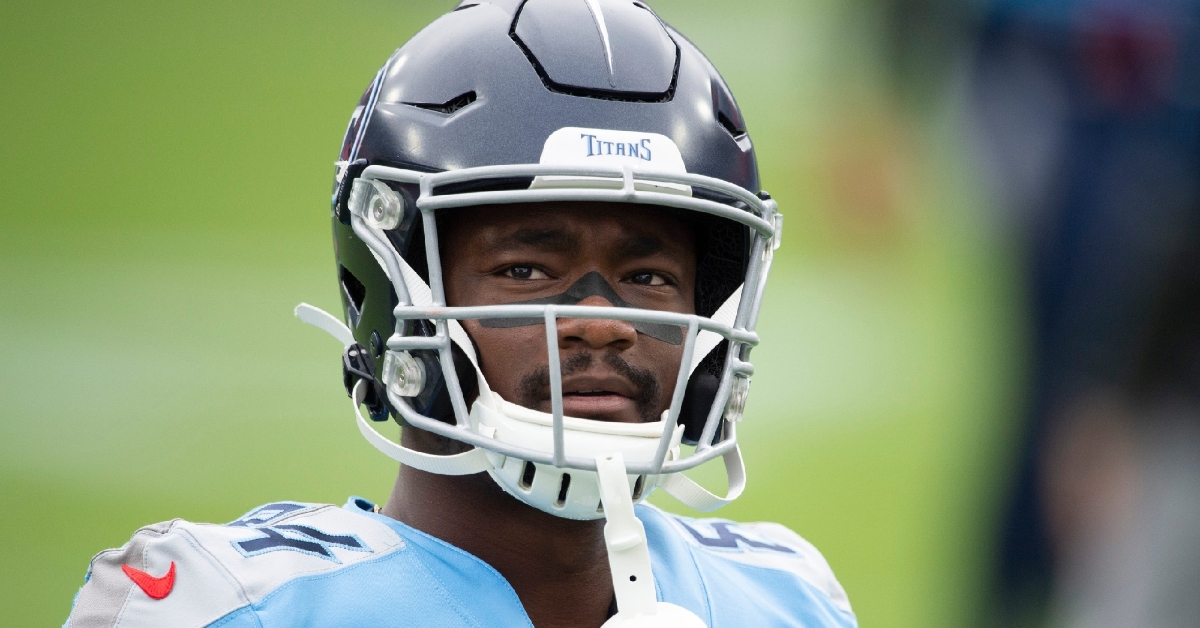 | | |
| --- | --- |
| Bears listed as frontrunner to land free agent WR Corey Davis | |
---
Among the many offseason changes ahead for Chicago, the wide receiver position is one that fans tend to forget. With Allen Robinson officially a free agent and appearing like he has no desire to return to this team, the Bears desperately need wide receiver help for an already thin unit.
If the season were to start tomorrow, Darnell Mooney would be the team's No. 1, with Anthony Miller as the No. 2. Throw in Riley Ridley and Javon Wims as the team's No. 3 and 4, and you can see a problem. Ideally, the Bears would love a true No. 1 receiver like Robinson, but given the financial crunch the team is in already, it doesn't seem possible someone like that could be brought in.
Still, Chicago needs to focus on landing a quality receiver this offseason, and I don't mean drafting one yet again. Looking at the top 50 free agent list for this coming offseason, and there are plenty of talented WR's on that list, most of who the Bears can't afford.
However, one receiver that could land in Chicago is former Tennessee Titan Corey Davis according to ESPN's Jeremy Fowler.
"With Robinson on the way out, the Bears will have one of the thinnest receiver corps in the league," he said. "Davis is a solid -- if less spectacular -- reinforcement. Watch for New England or Baltimore here, too."
Taken in the first round and No. 5 overall in the 2017 NFL draft, Davis was viewed as not only a game-changer but a potentially elite player. His speed mixed with his size made him a legitimate target, but his numbers never materialized. Given the emergence of AJ Brown the past two seasons, Davis is no longer the Titans No. 1 and will be looking for a new home this offseason.
Davis isn't going to be the No. 1 receiver Bears fans would like, but he is reliable enough to fit in this roster and make that unit much more diverse. With Robinson gone, Chicago will be extremely thin at the WR position, so they need to add anyone they can. Davis isn't an elite receiver by any means, but he is reliable, consistent, and suitable for Robinson. Listed as the 18th best free agent this offseason, the Bears could do plenty worse than him.
When the Titans made Davis their first-round pick in 2017 and fifth overall, I thought it was a reach. In my mind, it was like when the Bears took Kevin White, and we saw how that turned out. However, when I turned Davis' film session on and looked at what he did with Western Michigan, you can see why the Titans and the rest of the league were so high on him.
#Bears one player to keep an eye out as a target is WR Corey Davis of the #Titans #NFL He was born in #Chicago and would welcome a trip home. pic.twitter.com/USCf3GJQnC

— NFL Rumors & News (@nflrums) February 10, 2021
Not only did Davis come with size 6-3 209 LBS, but he ran a 4.47 40, which is extremely fast for a guy his size. The Bears receiving core certainly doesn't have a ton of speed but pairing him with Mooney, who also runs a sub 4.48, could make an interesting outside combo.
Davis has always been stuck in the mold of inconsistency as he hasn't put together a string of strong consecutive seasons yet. After hauling in just 375 yards with no scores as a rookie, Davis broke out in 2018 with 891 yards and four scores. Tennessee thought that was just the beginning for him, only to see him regress in 2019 with 601 yards and two scores.
With Brown now the leader in Tennessee and Derrick Henry running that offense, Davis came into his contract season as an unknown, so the Titans would be happy with anything they could get. What they got was the best season of Davis' career as he hauled in a career-high 65 passes for 984 yards and five scores. Those numbers would have ranked second in Chicago behind Robinson, so the potential is there.
Davis is undoubtedly worth the risk and look in free agency mainly because of what he did last season. Those are substantial numbers for a no. 2 receiver who was often lost behind Brown in the passing game. Add in the game's best rusher in Henry, and it is surprising that Tennessee even had that many passing yards.
Coming to Chicago would give Davis a fresh start to be a team's No. 1 receiver. The Bears offense doesn't have Henry, and they are a much more balanced group. Depending on what happens with the offensive line and the quarterback position, Davis is a great offseason pickup for this team. He adds experience, speed, and size to an offense desperately looking to be more consistent not only next season but beyond.