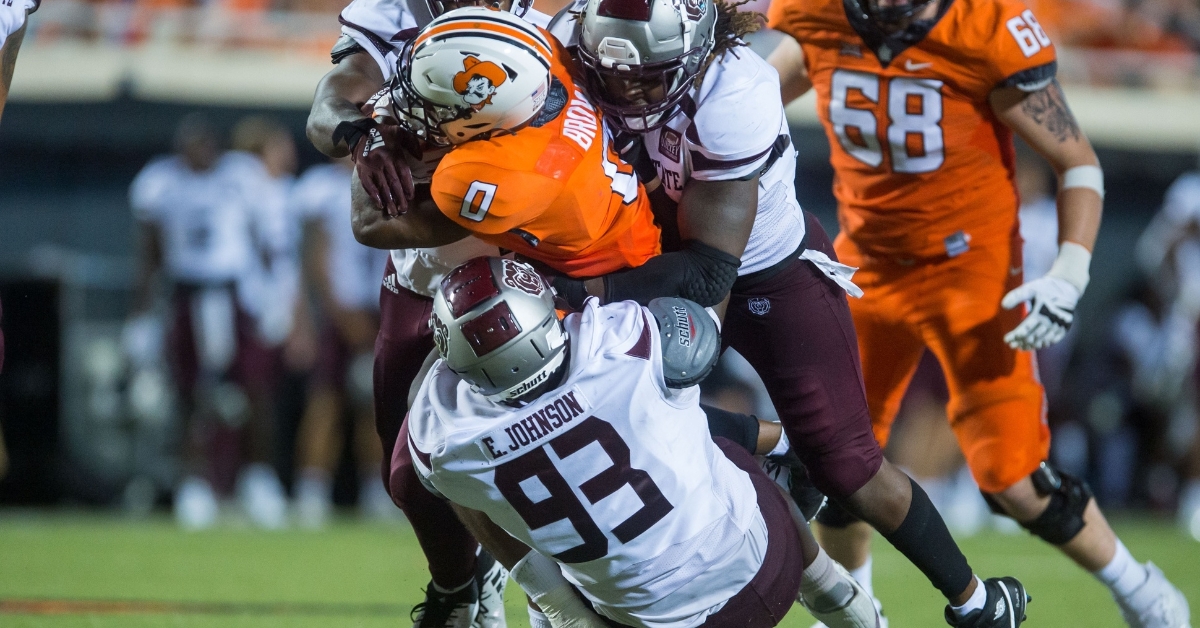 | | |
| --- | --- |
| Bears looking at intriguing names for DL help | |
---
We are just about a week away from the NFL Draft, and this could be one of the more important ones for the Bears. With a new coach in Matt Eberflus and a change at the guard with Ryan Poles taking over for Ryan Pace, the new regime needs to make a statement with their first draft.
No one is saying they need to hit on all picks, but they do need to at the very least address most of their needs to set themselves up for a better future. The offensive line, WR, and Secondary are probably the three most significant needs this team has, but there are other questions marks on this roster.
One of those less talked question marks falls on the defensive line that is going from a 3-4 to a 4-3 this season. That means that some of the Bears who played that position last year may not be with the team, making a need for depth that much more critical. While there are many defensive line prospects in this year's class, the Bears are taking a different look and looking for lesser-known names full of talent.
I am not talking about D2 or D3 talent, but FCS talent often goes overlooked. Should the Bears like what they see, you could see a few of them land in Chicago, which could be a great thing for this team.
Eric Johnson DT (Missouri State)
Sticking with FCS products, and you will find another defensive prospect in Eric Johnson. Unlike Montana State, Missouri State hasn't had a ton of success, but they are coming off a 2021 FCS playoff appearance.
Nicknamed the create for a reason, Johnson has the Bears on his list of visits along with nine other teams as he has been one of the most scouted prospects at the FCS level. Fans and coaches are sometimes hesitant when drafting players from the FCS level. Don't let that fool you with Johnson, as the dude can flat out play ball.
Unlike Hardy, who is more of an Edge Rusher, Johnson plays on the interior side of the line, which could come in handy should Eddie Goldman not return. At 6-5 and pushing 300 pounds, Johnson has ideal size up the middle and showed during the senior bowl that he has the type of motor that can get after it.
Always a durable player, the production didn't always show up as teams tended to avoid his side of the field. He did, however, tally 100 career tackles from the interior line position while registering 5.5 sacks and 13 tackles for a loss. He showed plus athleticism at times by defending two passes as he is more than just a run stuffer.
Like most FCS players, his best season came as a senior in 2021, which bodes well for his stock next week. Johnson finished the season with 34 tackles, 5.5 of which came as a tackle for a loss. Add in 1.5 sacks, and you can see he had no problem getting after things.
Daniel Hardy DE (Montana State)
One of the more successful FCS programs of the past decade is that of Montana State. A big reason for that stems from a defense that knew how to get after a QB. Hardy played a massive role in that, and building a defense loaded with Edge Rushers is essential.
At 6-2 and 235 pounds, Hardy is a bit undersized, but pair him with Robert Quinn and others, and you could have a solid pass rush. If his pro day is any indication of the type of player he can be, lookout as he ran a 4.57 40 time while displaying unreal athleticism. No wonder he registered 16.5 sacks and 24.5 tackles for a loss during his final year in college. That alone is worth a look in my book.
Even though the Bears have bigger needs to fill on offense, they can't overlook the depth on the defensive side of the ball. These two are not only raw prospects, but ones that come with plenty of upside. It would be worth a late-round pick, should either of them still be on the board.