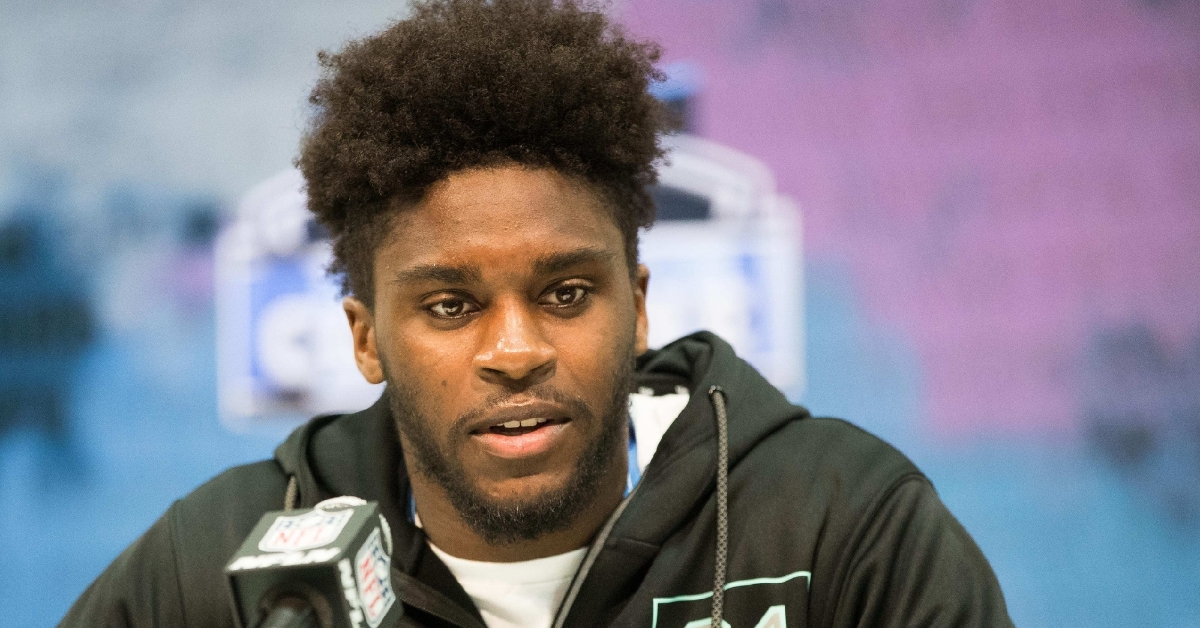 | | |
| --- | --- |
| Bears News: 2021 Season Report Cards: Jaylon Johnson, Kindle Vildor, more | |
---
One of the biggest issues on the Bears defense the past two seasons has been their secondary. If you remember, back in 2018, the Bears had the best defense and perhaps one of the best secondaries in the league, filled with playmakers who knew how to make things happen.
In the years since, fans have seen a steady decline in terms of their secondary production, which doesn't bode well for the future of this team. At times, a big reason for their decline was injuries on the front seven, which limited the Bears pass rush. I don't care how good of a player you are. If you can't generate a pass rush, the secondary becomes a liability, which is never good.
Losing Kyle Fuller last offseason also hurt as the Bears were never able to find someone to replace him. That has to be one of their focuses going into the offseason as the defense, especially the secondary side of things, needs to, at the very worst, show more consistency in 2022.
Drafted in the second round of the 2020 NFL draft, Johnson showed plenty of promise as a rookie before being tabbed with a massive role in 2021. After Fuller was released, the Bears were without a No. 1 corner and turned to Johnson to be that guy. Although the numbers were not there in playmaking, Johnson did everything the Bears needed him to do and proved he could handle no.1 duties.
Johnson accounted for 46 tackles for the season, with 37 of them coming solo. He forced one fumble and came down with his first career interception to go with that. He also added nine pass breakups giving him 24 over his first two seasons. There is a reason why teams went away from him during the season, and that is why.
Season grade A-: Johnson was the most consistent player in the secondary and by far the best. The only season he received a low A instead of a higher grade was his lack of turnovers. Sure, a big reason for that was teams not testing him, but he is more content to break up passes instead of going for the turnover. That will be the next part of his development process.
Another 2020 draft pick was the fifth-rounder in Vildor. Seen as more of a backup and depth piece during his first season, Vildor was thrown into a regular role in 2021 and emerged as the team's No.2 corner option alongside Johnson, which bodes well for the team's future in the secondary.
From a statistical side of things, Vildor accounted for 46 tackles, and 33 of those were on his own. Although he didn't have an interception to his name, he did manage to break up four passes and even came away with a sack this season. Not bad for a player who wasn't expected to do much this season and now maybe the starter going forward.
Season Grade C: I like the improvements Vildor made this season. However, those improvements couldn't have come without increased playing time. Although he may be a fifth-rounder, Vildor has played himself into a more consistent role that resulted in a starting spot last season. Unless the Bears add via Free Agency or in the draft, he should be a starter again and will most likely continue to improve with more playing time.
Another player who wasn't expected to land much playing time this season was Duke Shelley. However, as injuries and inconsistent play continued to pile up during the season, Shelley saw the field more and more and gave the Bears something to look forward to for next season.
This season, Shelley was a busier man, accounting for 37 tackles and 30 of them coming as solo. Outside of that, Shelley didn't account for much, but he was responsible for three pass breakups. He did what you would expect a nickel corner to do, but he was still skeptical to big plays, which he needs to improve on.
Season Grade C+: Things certainly could have been worse, but they could have also been better for Shelley. There were times when he looked like an NFL starter, but there were also times when he had no clue what was going on. Next season, he will need to play with more consistency to remain a starter.
Signed as a free agent, Artie Burns was brought in to be a legitimate CB who was thought to be a contender for a starting spot. After spending six years with Pittsburgh, Burns knows a thing or two about having a good defense, and having him in Chicago was supposed to be a steal. For the most part, Burns played well when he was on the field, but that was the problem; he wasn't on the field long enough.
Of the 23 tackles he made, 19 were solo. He also accounted for six pass breakups which rank right up there with Johnson. Had he played more games, it would have been nice to see the numbers he would have put up because he was off to such a great start. Now it will be interesting to see if he returns beyond this season.
Season Grade B-: Burns got off to a hot start and certainly played himself into a starting role. However, once he got hurt, it was tough for him to get back on the field or, at the very worst, get back to playing at the level he did. That is expected whenever a player gets injured, but it is no excuse as injuries happen.
Burns is a veteran who knows his place in this league. He has also had plenty of success in the past, especially when given a chance. Given how much he made this year, he is someone the Bears could easily bring back as a veteran presence and a potential starting piece once again.