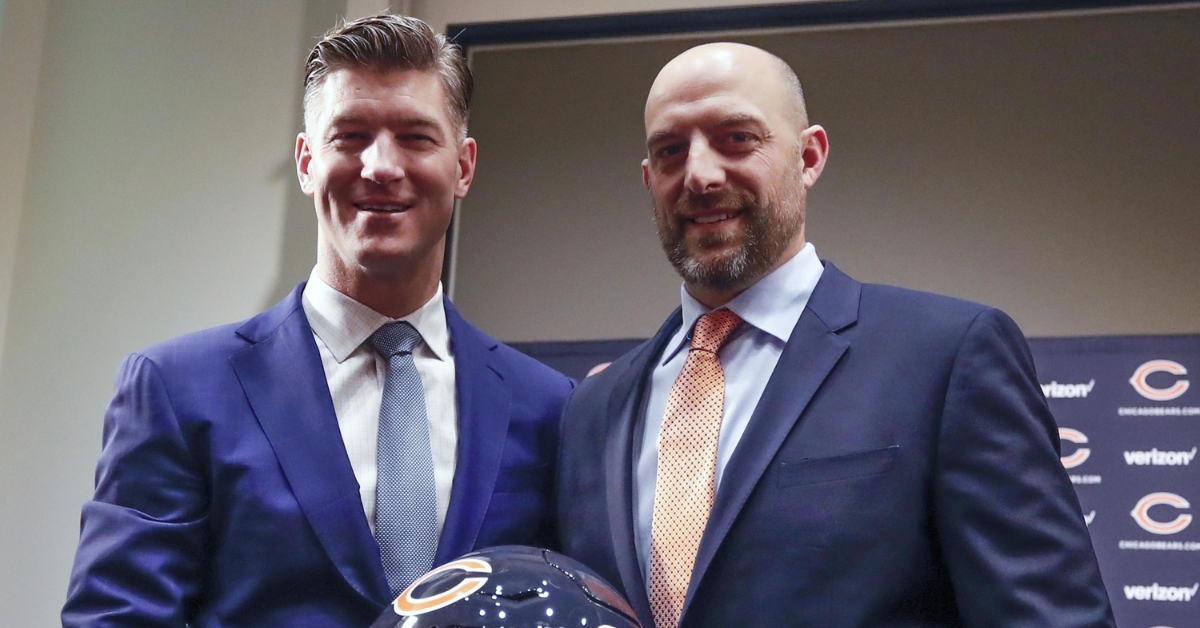 | | |
| --- | --- |
| Bears should trade up to No. 6 overall pick with Dolphins | |
---
| | | |
| --- | --- | --- |
| Tuesday, April 20, 2021, 1:00 PM | | |
The week before the NFL draft is always an exciting time, especially when it comes to trades. While some movement has already happened, this tends to be when teams try to put together offers to move up or down in the draft.
For the Miami Dolphins, not only have they moved back once already, but now it looks like they are considering moving out of the number six pick. If that is the case, what are the Bears waiting for? Package up the 20th pick along with some other picks and move into the top 10 of the draft.
When you think about Chicago moving up and trading for the sixth pick, it makes a ton of sense, especially when there have been reports out that Chicago is looking to move up to grab one of the top five QBs. We already expect three of those five to go in the top five, but there could be as many as four if not all five of those QB's gone before pick 15.
For the Bears to guarantee themselves a shot at one of those premier signal-callers, they need not only to trade up but should be looking to trade into the top 10. The Dolphins have not only made two draft-day trades, but they are taking plenty of calls for that sixth pick and may be open to moving back again should the right offer come to fruition.
Last year, the Dolphins drafted Tua Tagouviola, and at times, he showed the ability to lead the Dolphins offense. While some may not be sold on him at this point, Miami appears to be ready to roll with him as their QB of the future. If that is the case, it makes sense for them to move down unless they play to take Devonte Smith or another offensive weapon in this spot to pair him with Tua.
Along with the Bears, several other teams have called the Dolphins regarding this pick, and most of them can offer Miami something better than what the Bears can at #20. However, Chicago may be inclined to add future draft picks to the table, which would allow Miami to gain even more draft capital to pair with what they already have.
Trading up would be huge for Chicago as it would signal the franchise is committed to winning long-term. After failing with Mitch Trubisky, some may be hesitant to let Ryan Pace select a QB again. When you look at his track record when it comes to evaluating QB talent, I would be reluctant to let him make that pick again.
However, the Bears are in a rare position where they could be given a second chance to draft a franchise QB in five years. Trevor Lawrence, Justin Fields, and Zach Wilson are the three names that should be gone in the top five, leaving Mac Jones or Trey Lance available in that number six spot. While both appear to be 8-15 selections, the Bears may feel the need to be a bit more aggressive to ensure they land one of those arms.
Chicago would also position themselves to take one of the elite offensive line talents in the class, with Penni Sewall as someone who could fall to them at six. If that is the case, it would be foolish for the Bears to think twice as they would find their left tackle of the future to anchor the offensive line. Whatever the Bears plan on doing, or whatever they have in mind, trading for that number six pick makes a ton of sense.
It gives them the flexibility to make a franchise-altering selection and gives them plenty of options on what to do with that pick. Expect Chicago to be one of the teams calling Miami as they look to move up from 20.