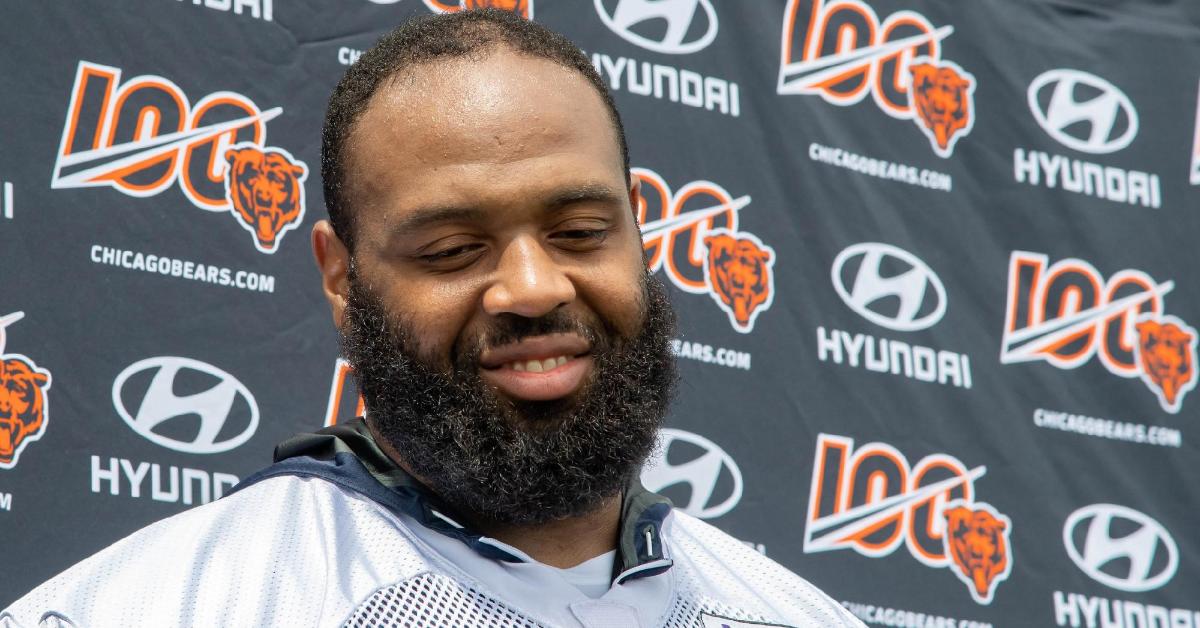 | | |
| --- | --- |
| Chicago Bears: 2019 Defensive Line Projections | |
---
| | | |
| --- | --- | --- |
| Tuesday, August 6, 2019, 9:11 AM | | |
We have come to the final part of the season projections with the Bears preseason game set to begin Thursday night. All that is left to cover is the battle of the trenches as we have reached the meaty part of the Bears defense. This is all about the defensive line, a unit paid to pressure the quarterback and stop the run. A unit paid to help force turnovers. And a group paid to control the line of scrimmage to make everything easier for the guys behind.
DL PROJECTIONS
AKIEM HICKS: Perhaps the most valuable player on the defensive line would have to be Hicks. Not only is he an imposing 6 5 332 lb. Figure in the middle, but for his size, he prevents freakish athletic talent like no other making it impossible to block him. After picking up just 4.5 sacks in four years with the Saints, Hicks has transformed his career in Chicago by adding 23 sacks in three seasons here. That includes 7.5 last year as he has yet to record less than seven sacks with the Bears.
Hicks will continue to be the big man in the middle that everyone tries to avoid, but at some point, you just can't. Eventually, he will hunt you down and take care of you providing a big boost for his team. After the way he played last year with Mack, the Bears now have a two-headed monster at two of the defensive levels that offensive coaches will cringe at yet again.
Projection 54 tackles ten sacks: I expect a career year from Hicks this season as he flashed his game-changing ability during the second half last season. Look for more tackles against the run with a shot at double-digit sacks for the first time. Are these lofty numbers to reach? Of course, but if anyone can do it, Hicks can.
JONATHAN BULLARD: Bullard has seldom been used since being drafted in 2016, but that doesn't mean he isn't important. A smaller DL by trait at just 290 LBS, Bullard fits as more an end than a tackle. To this date, he has picked up 62 tackles to go with two sacks as he looks for more playing time in the future.
Projection: 15 tackles one sack. I see Bullard earning a backup job this season as a strong preseason helps his case. Once given that spot, he may not see very much action depending on the health at the DL position. If given a chance to play expect to see some much-improved technique on the field which will help him reach new levels.
BILAL NICHOLAS: The 308-pound 2018 5th round pick has a lot of work to do this season but should be up to the task. As a rookie, Nicholas did see a fair amount of action picking up 28 tackles to go with three sacks. That is a healthy amount of production for a fifth-rounder to see, especially in a defense as loaded as Chicago. 2019 is a season for Nicholas to look forward too as he plans to take another step indeed.
Projection: Backup DE 39 tackles 4.5 sacks. After posting solid numbers as a rookie, Nicholas has proven he can play at the next level. That gives the bears a cheap, controllable option to put behind Hicks with hopes of him stepping up should Hicks go down. Of course, Nicholas will not start over Hicks, but the possibility of them playing at the same is plausible if he continues to grow as a player.
ROY ROBERTSON-HARRIS: Undrafted in 2015 Harris has slowly built up a serviceable career recording 35 tackles and five sacks to this point in his career. For the most part, Harris has just been a serviceable body that Chicago has been able to plug in when injuries happen. That should be the case again this year for him.
Projection: reserve lineman 12 tackles 0 sacks. Being the smaller of the two between Nicholas and himself, Harris will find it hard to carve a regular rotational role with this team. However, he should still see a few snaps here and there because injuries will happen. I expect him to shine in the preseason to make things tough for the coaches, but in the end, he will once again be a spare body.
NICK WILLIAMS: The veteran on the line, Williams has barley seen NFL action during his time collecting just 18 tackles in seven seasons. With the Bears giving him, another shot this season, is this the year he makes something happen?
Projection Released: I feel for Williams, especially since he has been in the league for a while now. The problem is he is on a team loaded with talent, and someone needs to go. Given he has produced the fewest of anyone on the line, it makes the most sense to cut ties now to open a roster spot for someone else a bit younger.
EDDIE GOLDMAN: The man in the middle Eddie Goldman has shown the Bears exactly why he was the right choice in the second round back in 2015. With 123 tackles and 11.5 sacks in just four seasons, you can see why the Bears continue to anchor him in the middle as his 320 lb. frame is a problem. After signing a four-year extension with the Bears, Goldman rewarded them for that decision by ranking as the 12th best nose tackle in the game.
Projection 39 tackles 12 TFA 7.5 Sacks. I look for Goldman to build off his great campaign last season and take his game to the next level. With the size the Bears possess upfront, Goldman should have no trouble moving people out of the way to get to the QB. Should he be able to stay healthy, he should find himself ranked in the top 10 for an interior lineman in 2019, adding even more firepower to an already elite defense.
Jalen Dalton, Jonathan Harris, Daryle Banfield, and Abdullah Anderson are four more names to watch this summer in terms of earning that last roster spot.