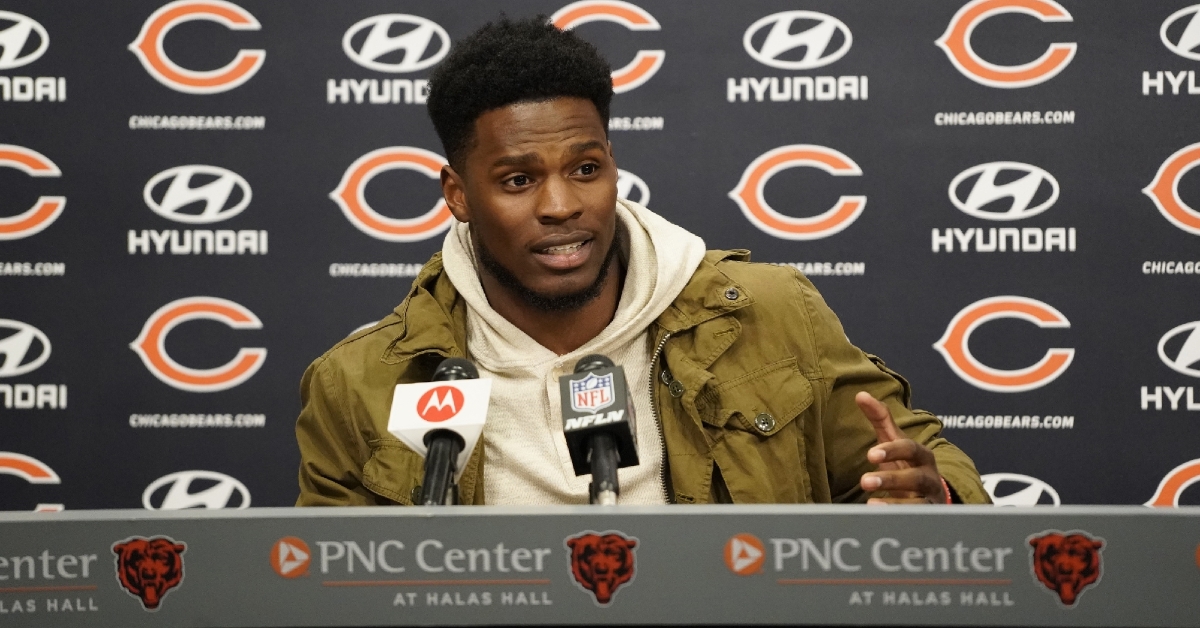 | | |
| --- | --- |
| Four underrated free agent signings by Bears | |
---
With the NFL offseason entering the final stretch run before training camp starts, there are still some moves that teams will make to fill out their roster. The Bears are one of those teams who could still make a move or two as they have some minor holes to fill before the season starts.
However, as things sit right now, this vastly different-looking roster could be better or worse this season. Many pieces were added via the NFL draft, but the Bears did an excellent job of being aggressive on the free-agent market in the early stages of the offseason.
While many free-agent acquisitions were added as depth pieces, some are being brought in to be starting players on this year's roster.
That said, here are four of the Bears free-agent signings that many people overlook:
Nicholas Morrow
Morrow could end up being one of the better signings from Ryan Poles and could be the steal of the free-agent class, at least in terms of dollars, as he could be one of the better value signings. With Danny Trevathan and Alec Ogletree left unsigned, the Bears needed to add to LB alongside Roquan Smith.
Morrow is that guy the Bears are going to count on and is an underrated player that missed all of the 2021 season. That alone helped the Bears get him cheaper, and they must have liked what they saw from him in 2020. Not only are the Bears looking for him to fill in admirably next to Smith, but they were letting him call the defensive plays during mini camp, which could carry over to training camp.
Khari Blassingame
There are not many fans in the NFL that will get excited about a FB signing, but this is one of those FBs to fall in love with. It has been a while since the Bears have had a legitimate FB in the backfield, but with Luke Getsy calling the plays, he wants that element brought back.
Granted, J.P. Holtz was listed as a full-back last season; that is not his default position, and he is an entirely different player than Blassingame. Considering this is a run-first team, at least for now, you can see why the Bears are bringing him into the fold. He is one of the better blocking FBs in the game and is a master at picking up short-yardage situations.
Look for Getsy to use him in various ways, but he will be counted on heavily in the blocking aspect side of things. This could be one of the more underrated pickups this season, especially if the Bears running game takes off because of it.
Matt Adams
While many fans may not know who Adams is, but if the season were to start today, he would most likely be starting with this new defensive scheme. That was until his recent arrest last week that now has his future status with this team in question.
A big reason why the Bears wanted to bring him aboard is his familiarity with Matt Eberflus, who was his defensive coordinator in Indianapolis. Primarily a special teams player, Adams quickly saw time on the defensive side of the ball as a very valuable depth piece for Eberflus.
That is what he will be again this season as he is not going to start over other guys. However, with a new scheme and the uncertain future of Robert Quinn, should Adams avoid any significant disciplinary actions, you are looking at another potential starter at some point this season.
Dane Cruikshank
Up until the NFL draft, when the Bears drafted Jaquon Brisker, there was a month-long period where Cruikshank was going to be a starting safety. After drafting Brisker and resigning, Deandre Houston-Carson Cruikshank is now further down the depth chart, but can still play a huge role.
While his days as the Bears backup safety may be over, his special teams experience is why he will make this roster, as he is often regarded as one of the better special teams coverage players out there. Special teams give you that opportunity if you want to make a name for yourself on a roster.
Ultimately, it could come down to Cruikshank and Adams as the final defender seeing defensive snaps. Given the current situation with Adams and knowing that Cruikshank has safety experience, it will be interesting to see how the Bears utilize him. Either way, he is an excellent defensive depth piece that will improve this defense.