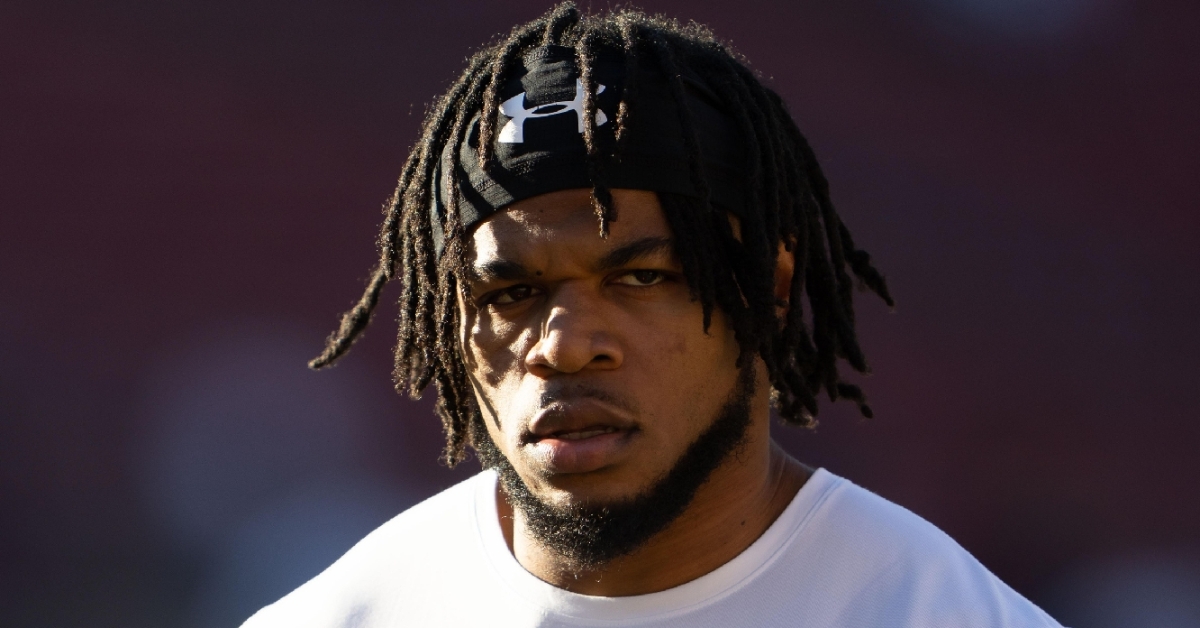 | | |
| --- | --- |
| Getting to Know: Bears DB Elijah Hicks | |
---
| | | |
| --- | --- | --- |
| Friday, May 13, 2022, 10:25 AM | | |
We continue down the Chicago Bears draft board as there are just two more players to cover. Rounds six and seven were extremely busy for the Bears as Ryan Poles made several moves to gain picks.
Whether those moves were made because he sees value in those picks or wanting to add depth remains to be seen, but all of these picks were made for a reason. Taken 33rd overall in that seventh round was the final position player for Chicago as they went back and targeted secondary help.
It is not a significant need when you look at their first two selections; the Bears still felt the need to add secondary depth and drafted Elijah Hicks from the University of California (Berkely). Although not the tallest DB in the world at 5-11, Hicks makes up for it with his 203-pound frame, which is significant enough to talk about.
Hicks was a decorated high school player as he earned several first-team all-conference recognitions, including an all-area player of the year in 2016. That performance saw him commit to the University of California, where he became a first-year player.
As a true freshman, Hicks started seven of the 12 games at cornerback, where he accumulated 38 tackles, two of which came as a loss. He added three pass breakups and two forced fumbles in what was a great year. As a sophomore, Hicks started 11 games and continued to produce. Although his tackles were slightly down at 31, five of them were tackles for a loss. He also added two pass breakups to go with his first career interception, which was returned for a TD.
The numbers kept piling up as a junior, where he started 12 of the team's 13 games. Although he came away with zero interceptions, he picked up a career-high 44 tackles with five pass breakups. Despite a COVID shortened season in 2020, Hicks came away with 28 tackles and one interception, but it is what he did off the field that stands out.
Hicks landed on the Allstate AFCA Good Works Team for his efforts in raising funds for families affected by COVID-19. That is worth noting, as Hicks has always been a great community guy. Given an extra year of eligibility, Hicks returned to school in 2021, earning first-team All-Pac-12 Conference honors by tying for the league lead with four forced fumbles and tying for second among Pac-12 DBs with three interceptions while making a career-high 72 tackles, 5.5 for loss in 12 starts.
Those are great numbers, especially during the 2021 season, so I am shocked he was taken as low as he was. He is a five-year starter who can play both CB and safety, so the Bears will look to move him all over the field. Hicks is a highly instinctive player who will be an asset in zone coverage despite lacking overall elite traits.
While CB is his strength, Hicks has played time at nickel, where he was often more aggressive than you would expect. That aggressiveness showed at safety, although he did look out of place at times. He plays with an aggressive nature and is an extremely tough player. With positional versatility, the Bears want him on their special teams due to his aggressive nature and hard-hitting ability.
As mentioned above, the numbers he put up in college are better than his seventh-round billing, so why the low selection? He is a versatile player who is the Jack of all trades. The problem with that is he doesn't excel at one specific area, so no one knows what they will get out of him.
His lack of elite speed makes him a liability at CB and limits his range at safety. That doesn't bode well when you look at the pass-heavy NFL today. If moved to Nickel, he could struggle with some of the game's elite slot receivers, so expect a huge learning curve.
Regardless of all this, there is a lot of intrigue with this pick. His overall production makes this pick intriguing because he did that without excelling at a specific spot. Should he discover his best position and take off, this could be the steal of the draft for anyone.