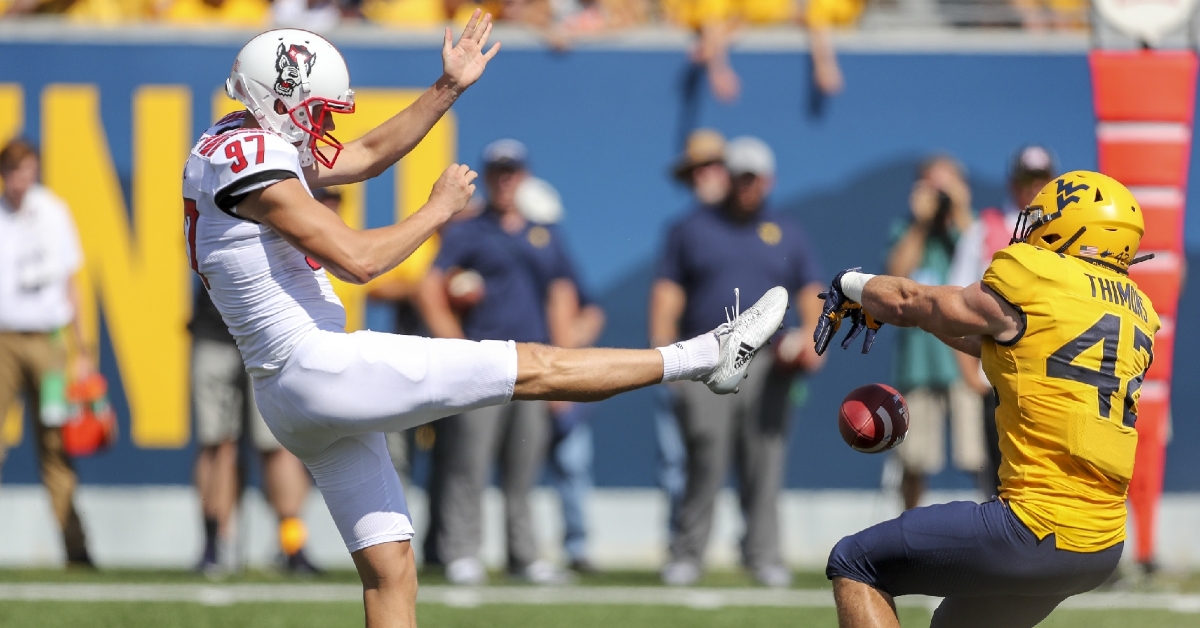 | | |
| --- | --- |
| Getting to Know: Bears punter Trenton Gill | |
---
| | | |
| --- | --- | --- |
| Saturday, May 14, 2022, 10:10 AM | | |
One pick after taking Elijah Hicks in round seven, the Chicago Bears were back on the clock and ready to make their final selection of the 2022 NFL Draft. With that pick, the Bears went to the Special Teams side of things, where they drafted former NC State punter Trenton Gill.
It isn't too often that we get to discuss punters, but here we are as he is the newest addition to the Bears roster. There was a reason why the Bears targeted a punter in round seven, and that reason stems around Pat O'Donnell. For the first time in 10 years, the Bears needed a new punter as O'Donnell chose to sign with the Packers this offseason.
With him no longer in the picture, this is the perfect chance for Gill to make this team and prove he has a future in this league. When it comes to punters, there is not a ton to discuss outside that he walked on to the Wolfpack program.
His first two years with NC State saw him play one game before earning a scholarship for the 2019 season. That scholarship proved to be a wise investment as Gill earned third-team ACC honors that season and finished third in the FBS, averaging 47.6 yards per punt.
His senior season saw the awards keep coming in as he landed first-team All ACC honors. Despite his average dropping to 45.1 yards per punt, Gill still did his thing where he ranked in the top five in most punting categories. Add in 114 touchbacks out of his 198 kickoffs, and he was also a kickoff specialist, which is nice to have.
Gill has ideal size for a punter, but some scouts feel his leg is mediocre at best. You would never guess that based on his yards per punt average, so I find it weird what they think about him. The physical tools are there to be a top-flight punter, but he needs to be more consistent like most college players.
One thing the Bears took notice of was how much he improved over the second half of the season last year. That shows you that he is willing to put the work in to be a better punter, and that is exactly what teams want to hear when it comes to prospects.
The fact that he is a three-year starter with a sturdy frame makes the Bears happy as they may be able to tweak a few things with him. His leg has improved, as has hangtime, which many feel will only get better. Like most players given more playing time, Gill displayed better touch on his punts and figured out how to angle the ball differently to get better results.
Some of the things that stand out and perhaps why many scouts were not high on him is that his net average is just 41.5 yards per punt. That means he either doesn't get much hang time, or his coverage team didn't do their job. Secondly, he tends to pull punts to the left when hurried, leading to shorter or out-of-bounds punts.
While he has shown the ability to push the ball when he punts, the consistency has not been there, which is puzzling about him. Either way, this is a punter, and everything about him is clear-cut.
This concludes our getting to know the drafted players portion of this series. Next week we will start looking into some of the undrafted players and if they have a shot at making this team.