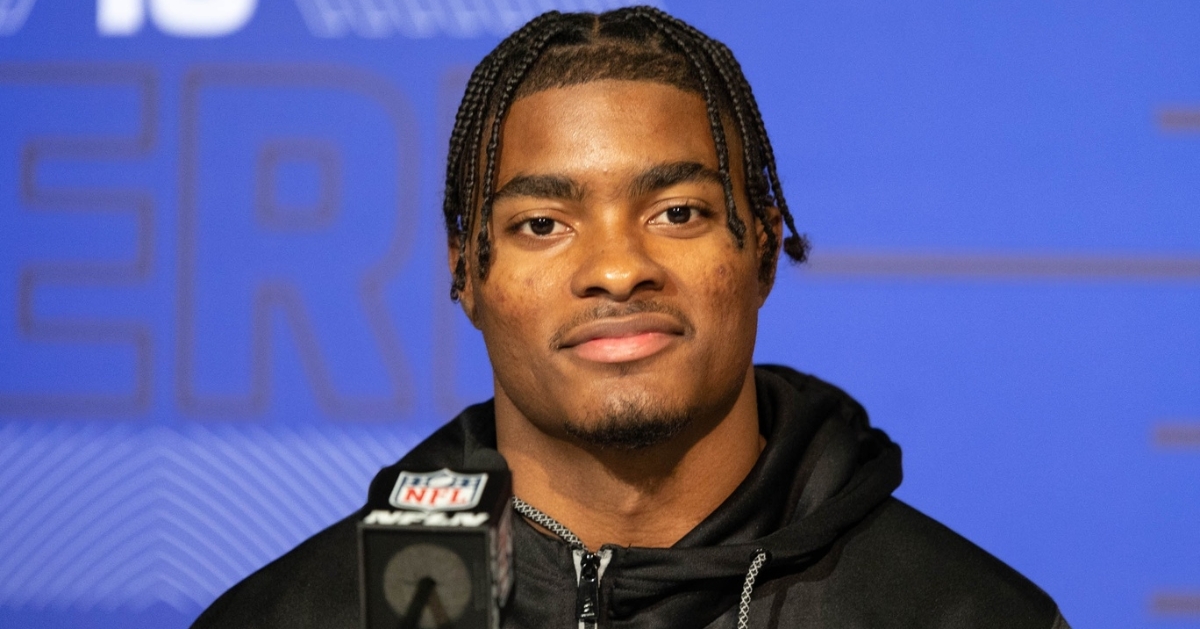 | | |
| --- | --- |
| Getting to Know: Bears DB Jaquan Brisker | |
---
| | | |
| --- | --- | --- |
| Tuesday, May 3, 2022, 10:00 AM | | |
If you thought grabbing Kyler Gordon at 39 was a steal, you will love who the Bears took at Pick No. 48. With Eddie Jackson being put on notice by the new regime due to his decline in play the last several seasons, Ryan Poles and company put him on notice by drafting Penn St. Safety Jaquan Brisker.
Another player graded as a first-round talent, Brisker, somehow fell to the second round and fell even further as the Bears took him with the 48th pick of the 2022 NFL draft. The 6-1 199-pound Brisker is not only a physical specimen at safety, but he runs a 4.49 40, which is good speed for the safety position.
Given the option to enter the draft after 2020 or return to school, Brisker elected to return to school, which helped his draft stock in a good way. Not only did he garner first-team all-Big 10 honors, but he also received second-team All American honors as he had a tremendous season.
Across 12 games, Brisker tallied 64 tackles, with a career-high six coming as a loss. He also added two interceptions and five pass breakups before electing to sit out of the team's bowl game to prepare for the NFL draft. If Jackson has been put on notice by the new regime, you have to imagine that Brisker is first in line to replace him at the safety position.
Drawing initial comparisons to Justin Reid, Brisker is an athletic safety that brings plenty of versatility to his game. That alone helped his stock during the evaluation process and was a big reason why many scouts saw him as a first-round talent. Despite playing through a shoulder injury in 2021, Brisker was ascending in the right direction to the point where he could be a day one starter in this league.
The amount of pain he played through, shows you his toughness as a player, which is something the organization loved about him. Brisker also brings with him NFL size and plays with smooth techniques as he trusts his instincts both in the passing game and against the run.
One thing he does much better than most safeties is his footwork on the field, as he can divert a receiver away from their route. That helps him not only make plays in the secondary, but he can square up a ball carrier to make tough tackles. This is precisely the player that Ryan Poles and his staff were looking for on this team, as he comes with plenty of upside.
While most, if not all, of the fans, love what he brings to the table, you have to remember that he is a rookie and still has work to do. One of the things he must do a better job of is not staring down the QB. Brisker tends to stare down the QB and will sometimes lose track of his man because of it.
Although he plays routes well, his route recognition needs a little work as he often takes bad angles because he has a hard time identifying the route. Brisker can make plays, but has also been inconsistent with his tackling techniques, which led to some big plays on the defensive end. These are all things that can be corrected this season, as his flaws are minor when you look at some other Rookies this season.
Even with those flaws, Brisker improved his draft stock significantly in 2022 as he played with more confidence on the field. A big reason for that was his return to school and understanding the game better from one year to the next. Ultimately, that could determine his success this season, as the faster he picks up the NFL game, the better.
Chicago may not have had a first-round pick, but if they are going to make some noise in the draft, why not add a couple of first-round talents in the second round. The Bears were not going to let these guys get away, and because of that, they instantly improved a secondary that struggled last season. This was a great draft by Poles, and there is a reason why the Bears organization was so high on him when they brought him.