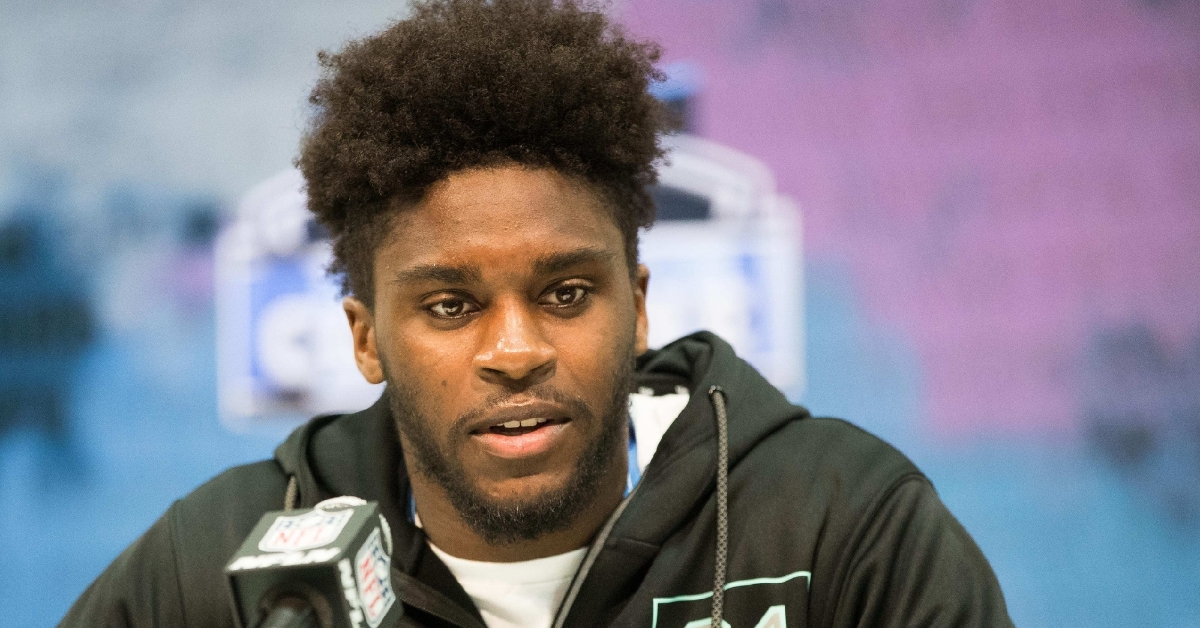 | | |
| --- | --- |
| Bears News: Jaylon Johnson poised for a breakout season | |
---
| | | |
| --- | --- | --- |
| Tuesday, June 29, 2021, 10:40 AM | | |
The Bears were one of the more active teams this offseason when it came to signing depth pieces. A lot of that had to do with a salary cap number that made it challenging to sign many big-market names. Chicago also has the benefit of making the postseason twice in the past three seasons, so they still have plenty of talent on this roster.
One of the most surprising moves this offseason was seeing the Bears elect to part ways with their No. 1 corner Kyle Fuller. Obviously, the move was made to clear financial space as it opened 11 million dollars in cap space. Even though that is a smart idea, losing Fuller will hurt this defense and take some getting used to.
Chicago did an excellent job adding some pieces to potentially replace Fuller by signing Desmond Trufant, but he isn't close to what Fuller was. Instead, look for the young guys to be the ones the Bears count on going forward, including last year's second-round pick Jaylon Johnson, who is ready to prove he can be a No. 1 corner in this league.
Johnson is coming off a strong rookie showing in which accounted for 44 tackles across 16 games. Although he didn't have an interception as a rookie, he did lead the team with 15 pass breakups, so he knows how to play the football in the air. Expect those interception numbers to go up this season, and Johnson is listed as one of the second-year players to be in line for a breakout season.
Pro Football Focus graded Johnson as the 84th best cornerback out of 121 last season with a grade of 54.9. However, that grade is a bit deceiving as Johnson did well in many areas, which leads some to believe that he was much better than what his grade showed. One thing he did do well is attack that ball, as he ranked in the top 5 in ball hawk rate.
What that means is whenever a pass was thrown in his direction, chances are he makes a play on it if it is within his reach. While you would still like your cornerbacks to come down with interceptions when they go up and make the play, Johnson did deflect 15 passes, so he is putting in the work. Not to mention his 14 forced incompletions were the most among rookies last year, and you can see why the Bears are so high on him having a great season this year.
A big reason for his numbers was the Fuller effect, where teams tried to avoid Fuller as much as possible. That means that they often targeted Johnson thinking he was the weak link in the secondary. That proved not to be the case last season, as Johnson was equally effective, if not more, when he was the targeted threat. Not only did he play more coverage snaps than any rookie last season, but he did so, allowing just a 50% completion percentage to go with 10 of his 15 pass breakups.
Johnson also allowed only three, yes, just three first downs the entire season, so the result wasn't always pretty when you went his direction. The one concern the Bears do have is Johnson tended to draw too many flags in coverage. A lot of that has to do with his aggressive nature and adjusting to the NFL, but it also shows you how much work he puts in as a player.
With Fuller no longer in the picture, I am curious to see how often teams test him this season, knowing that Trufant and the rest of the group are a massive step-down. Teams saw what happened when you went his way as a rookie, and there is no reason the production would go downhill unless they avoid him altogether. Taking over as the defenses No.1 corner comes with many responsibilities, but those are responsibilities he can handle. Look for Johnson to break out this season and prove to the Bears that he deserves to one of the team's leaders in the secondary.