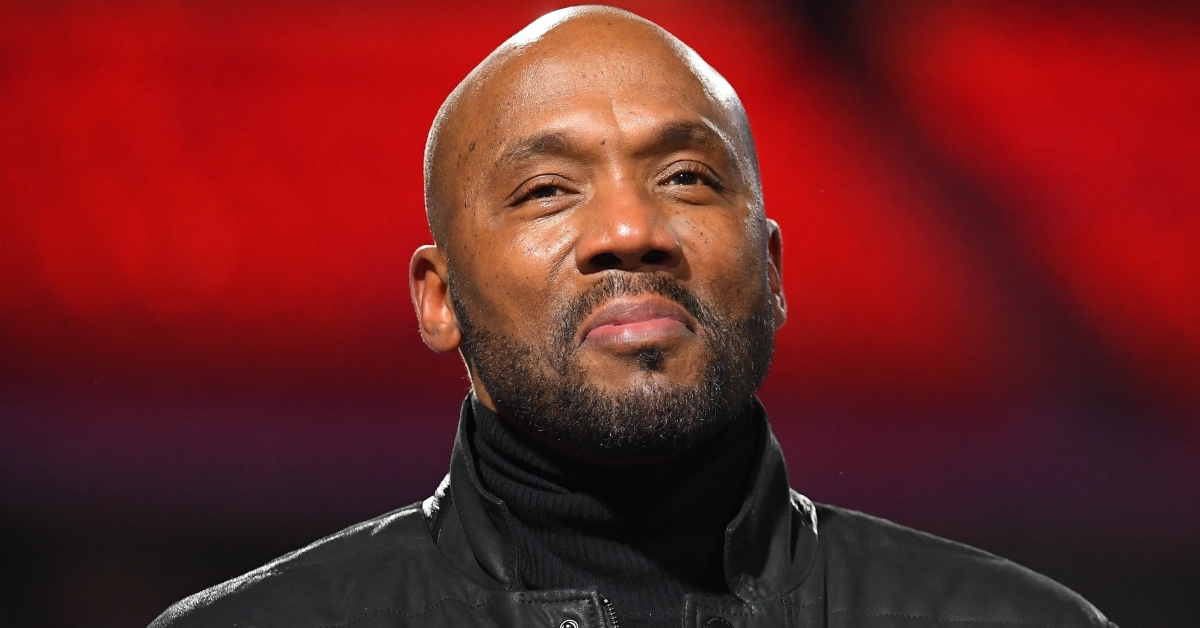 | | |
| --- | --- |
| Monday Night Football analyst hints at Bears GM Job | |
---
| | | |
| --- | --- | --- |
| Tuesday, December 28, 2021, 12:00 PM | | |
With two weeks left in the Bears season, fans should get a real sense of what this organization is thinking for the future. We all know that Matt Nagy is on the hot seat and is most likely out after week 18, but what about current GM Ryan Pace. If you ask most fans, they want Pace to follow Nagy out of the door, especially when looking at how things have gone the past few seasons.
Fans have a valid point as this team's success hasn't been where they would like it to be, but the organization still hasn't 100% given up on Pace, which makes me feel like he will be around for one more season. That could mean that he has a hand in picking the next head coach, which could be a disaster for this organization.
If the Bears truly want to win games consistently, they need to overhaul the front office completely, starting with the top on down. Pace would be included in that list as the Bears need a new GM with a new voice to change the narrative of this franchise. Should the Bears go out and part ways with their GM, plenty of candidates will be lining up to interview for the position as it will be one of the most, if not the most, coveted gigs in football.
One of the names that is starting to gain plenty of traction is the rumor that Monday Night football analyst Louis Riddick would not only listen to the Bears for the GM opening, but has indicated that he wants the position. Riddick is no stranger to interviewing for GM jobs as he was looking to land a GM job last season. However, after interviewing with the Lions and Falcons, Riddick wasn't offered a position and thus remained on ESPN for Monday Night Football.
During his ESPN broadcast days, Riddick has been known for giving plenty of great insight not just about the action on the field, but about what the teams could and should personnel-wise. That shows that he has an excellent grasp of the game and knows what it takes to build a winner. Knowing that, and knowing how desperate this fan base is to see a consistent winning product, you have to wonder if the Bears will take a swing at Riddick this offseason and try and pry him out of the booth.
Known as a significant contributor to the Waddle and Silvy show on ESPN 1000 Chicago, Riddick has been asked about the Bears GM opening plenty of times. Instead of tip-toeing around the question, he hasn't hesitated to give his answer, and that alone makes it intriguing.
"Of course, I would listen. Of course. It's the Chicago Bears, man," Riddick said in an appearance of The Waddle and Silvy Show. "It's a blue blood franchise. Of course. And you know what … I'll just leave it at that."
That is about as clear cut and dry as you can put it. Not only would Riddick listen to the offer, but he knows how historical of a franchise Chicago is, and it would be an opportunity hard to pass up. Not only is Riddick one of the most beloved analysts in the game, but he is someone who loves the fans making him an ideal fit for a GM. Over the last several seasons, Riddick and his colleagues have seen a handful of Chicago primetime games, most of them ending in losing fashion.
During those broadcasts, Riddick, much like every other analyst in the game, called the game as you would expect and offered plenty of criticism towards the Bears. Most of it was warranted based on what he saw on the field, but the fact that he told it like it is can't go unnoticed. Not to mention there is a portion of one of his broadcasts against the Minnesota Vikings where he was not only critiquing the Bears but basically telling the fans what he would do if he were the GM.
"Do they need more fortification in the back end? More secondary players, more ball hawks? More playmakers? Yes. Are they going to need to get younger as far as pass rushers are concerned? Yes. Let me go to the other side.
Are you going to need to get another offensive tackle? Yes. Is Teven Jenkins going to need to make a big jump? Yes. Could you use more depth from guard to guard, including center? You sure could. Do you need an alpha number one wide receiver? A true number one? You sure do.
Do you need someone who can connect with Justin Fields and develop his drop-back game to then marry it with his incredible physical talent and ability to get outside the pocket and create and just really threaten people with his athleticism? Yeah, you do.
Can that all be done in one offseason? Probably not. But you sure can make them good enough to where they are, at the very least, an 8-8 football team. If not better than that."
Read into that how you want, but the bottom line is that Riddick knows what he is talking about and seems to have a vision in mind about what the Bears need to do to get back on track. Now it is time for the higher-ups to do the right thing by cleaning house and bringing in a fresh face. Should Riddick be that face is another question, but at least it would allow the Bears to start fresh and bring in someone understanding what needs to be done to get back on top.