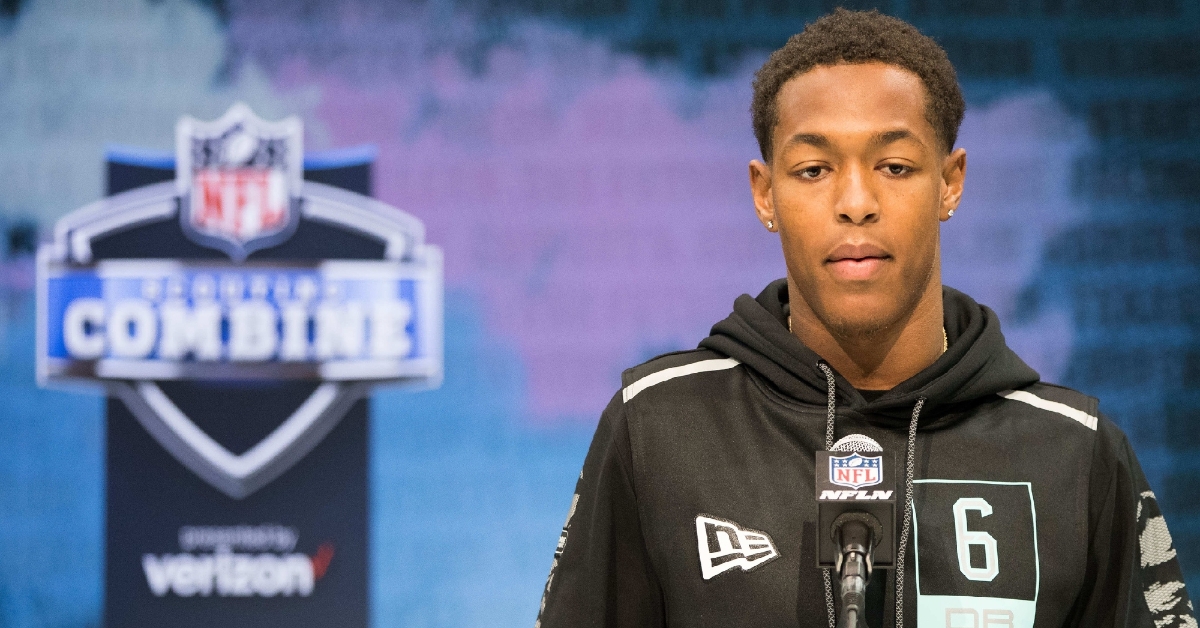 | | |
| --- | --- |
| NFL 2020 prospect profile: Cameron Dantzler | |
---
We are getting to the nitty-gritty in terms of the draft as we are now just nine days away from round one. The Bears, however, are ten days away as they currently don't have a day one selection unless they put a package together to acquire one. While the Bears don't have a ton to offer to make that move, I wouldn't count Ryan Pace out quite yet as he may have a few moves up his sleeve.
While some of our stories recently have talked about football more so than the Bears itself, it is time we dig back into potential draft targets Chicago may look at as we dive into Mississippi State CB Cameron Dantzler. While offense remains the primary focus for the Bears, especially at o-line, the Bears still need to add depth to the secondary position despite adding quite a few players this offseason.
The problem is, none of their off-season acquisitions in the secondary are viewed as long term solutions, which is where Dantzler could be the answer for the Bears to pair with Kyle Fuller—standing 6-2 188 pounds. Dantzler has the height to be a disruptive cornerback but may have to put on some additional weight to play more physical.
Despite missing a few games last season for the Bulldogs, Dantzler still managed to establish himself as one of the best cornerbacks in the game, totaling two interceptions, eight pass breakups, 40 tackles, two tackles for loss, one forced fumble, one fumble recovery and .5 sacks in nine games. For his career, Dantzler saw action in 34 games, most which were starts where he hauled in five interceptions, 20 pass breakups, 108 tackles, 6.5 tackles for loss, and that one fumble recovery.
Those may not be elite numbers for a starting CB, but what Dantzler showed is that he knows how to defend the pass and make plays without having to intercept that ball all the time. Heading into draft weekend, Dantzler is ranked as the 8th best CB prospect and is regarded as a day two selection league-wide.
When you talk to scouts about Dantzler, the one thing they say about him is that he has impressive strength despite his overall lack in size. He has long arms and plays with such a competitive mindset that he gave QB's headaches looking to avoid him on the field. Dantzler looks to suffocate or prevent receivers from running their correct routes and does an excellent job of maintaining that on any route.
Why this pick makes sense for the Bears is quite simple. They need CB depth, and they need to find a new man to pair with Fuller to build that unit back up once again. If Chicago does indeed tend to pursue Dantzler for his services, they won't be alone as the Bears are just one of 16 teams that have held virtual meetings with him over the past few weeks. That right there shows you that half of the league feels the same way the Bears think about him in terms of having a need and bringing in a future starter.
The Bears are transitioning away from Prince Amukamara, who gave the Bears three great years in pass defense. That was mainly a salary cap release more so than a performance-based release, so now the Bears opened a huge void that needs to be filled this offseason. Why I look for the Bears to take Dantzler in this year's draft is quite simple as he seems to fit what defensive coordinator Chuck Pagano wants to do within his system.
He has length, size, and an edge to his game that would allow him to play in multiple coverage schemes in the Pagano defense. Dantzler is being compared to former Green Bay Packer Al Harris in terms of pro comparisons, which is not a bad player to be compared to. Harris had a few solid pro bowl type seasons for Green Bay, but for the most part, he was content with being a starter and delivering what was expected from him. That is precisely what Dantzler would be, and the Bears would be smart to snag him up.