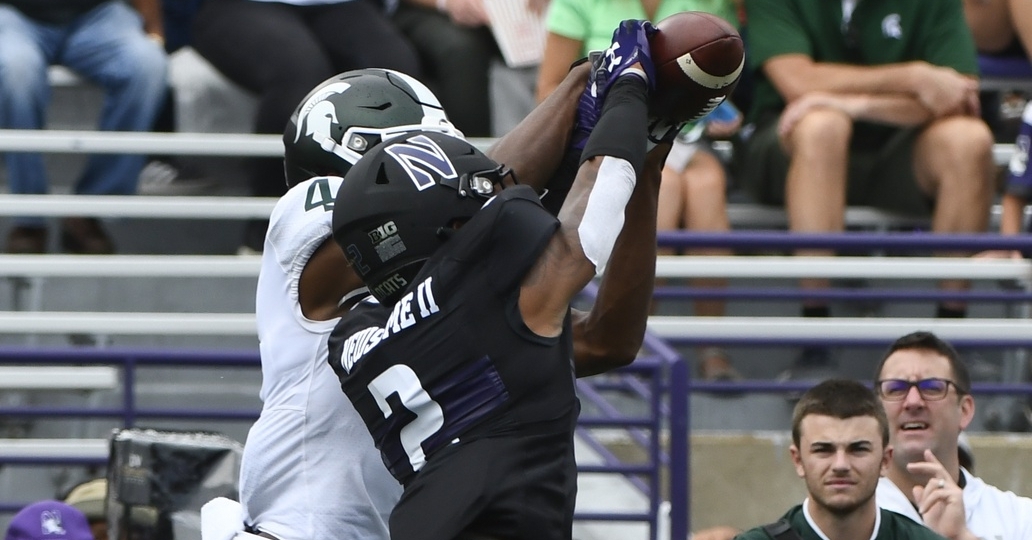 | | |
| --- | --- |
| Northwestern CB is intriguing option for Bears in first round | |
---
| | | |
| --- | --- | --- |
| Monday, April 12, 2021, 12:17 PM | | |
Let's be honest for a second here. Since the end of the 2020 NFL season, the Bears have gone through many roster changes to hopefully improve the team next season. One position that hasn't improved and quite frankly has gotten worse is the secondary position.
Not only did they lose starting CB Kyle Fuller and Buster Skrine, but they have a starting safety who is still hanging out in free agency waiting for the right deal. Even with several newcomers added to the secondary position giving the Bears six-plus corners to work with, none of them are at the level that Fuller was, and Chicago will be hurting because of it.
That is unless they find a new replacement for him in the upcoming draft, which is where you may see them turn to come the first round at Pick 20.
Perhaps someone from the Chicago area would make a perfect addition to this team and the perfect pairing with Jaylon Johnson. The player I am referring to is Northwestern cornerback Greg Newsome, who certainly fits the build of a plug-and-play guy who can make up for Fuller's loss.
At 6-0 192 pounds, Newsome is the perfect size for an outside corner and played under one of the more underrated defensive-minded college coaches in the game. Not only did Newsome play in the Chicago area for college, but he is a Chicago area native who attended IMG Academy in Florida as a senior. He intercepted two passes and broke up 15 that season before committing to Northwestern.
As a freshman, Newsome saw action in six games, including four starts but missed time with injuries. He still came away with 23 tackles and four pass breakups. 2019, was the same story as he missed the end of the season with another injury but still saw nine games of action and eight starts. During those nine games, he not only led the Wildcats with 11 breakups, but he made 36 tackles showing the ability to take down ball carriers in the open field.
Hoping to stay healthy in 2020, Newsome earned third-team recognition after picking off one pass to go with 10 breakups this season. While the interceptions may not be where you would like to see them from a starting corner, Newsome has no trouble going up and contesting a pass where he does get plenty of pass breakups.
Newsome is a long cornerback who does have some disruptive size and strength attached to his lengthy frame. He is excellent in a Cover 3 or press scheme defense but is easily adaptable to anything you throw his way. While Newsome may be a bit untested as a deep ball corner, a lot of that isn't his fault as most throws against him were on underneath routes.
Not only did those underneath routes help him hold his opponents to less than 8 yards per catch, but quarterbacks only completed 31% of the passes his way. A big reason for that is the angles he took on the ball, as he was always in a position to make a play even if the result was a pass deflection over an interception. Newsome is competitive and has the talent to start as a rookie or in his second year at the very latest.
Despite all the skilled attributes he brings to the table, there are some concerns with him, and health is a big one. Newsome saw action in just 21 games across three seasons, 18 of which were starts, as he doesn't have a ton of experience despite being a three-year starter. Although he is a good tackler, he needs to do a better job of play recognition to make tackles consistently. Does he have room for improvement across the board? Of course, he does, but Newsome will be one heck of a player at the NFL level.
Many scouts compare him to Darius Slay, who was a pretty good corner at the NFL level. Can you imagine adding a piece like this to a secondary who desperately needs the help? I like this player, and the Bears will likely make a run at him if they can.