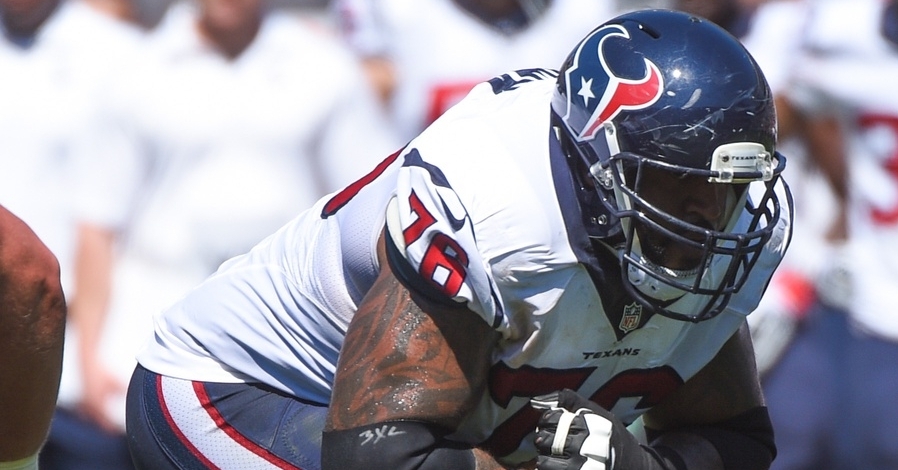 | | |
| --- | --- |
| OL free agents that can help the Bears | |
---
| | | |
| --- | --- | --- |
| 2022-06-30 09:57:28.0 | | |
Earlier this week, we took a look at a few skill position free agents that could help this team win. We continue to focus on the available free agents left on the market as we move to perhaps the most crucial position with the offensive line.
Ryan Poles has done a great job helping remake this offensive line, and it has already proven effective with the way camp battles have gone so far. Despite that, the Bears still have some work to do as a couple of Offensive Line positions are currently unaccounted for.
While I expect most of the offensive line to be filled via in-house names, several free agent offensive linemen out there could drastically improve this team. Some are older than others, but they all come with great success.
Duane Brown
One of the most significant positions of need for the Bears the past few seasons has been reliable offensive tackles. Although they are in a better position now than before, adding a guy like Brown solidifies the OT position for one season.
Listed as the 14th best free agent when the offseason began, the 37-year-old is one of the older players on the market, so he would be a short-term deal type of person. A staple in the Seahawks offensive line for the last six years, Brown is coming off his worst season last year, which hasn't helped his free-agent status.
Given his age, Brown is no longer a player who will command top-tier dollars once the season starts, but he will still be up there in terms of what he gets paid. If this is a short-term one-year option, the Bears would be wise in bringing him in because he can help develop other guys.
JC Tretter
Listed as the 45th best free agent when the offseason began, Tretter is not a name most people talk about as often as they should. Listed as a center which the Bears don't technically need, he is a versatile player who can move around, but is also a better center option than what they have.
Tretter was dealing with ankle and knee issues last season, but you would have never guessed that when you look at his better than 1000 snaps played. That shows you he is durable and is willing to play through pain.
That makes it five consecutive seasons with more than 1000 snaps played, and that is no easy feat. At this stage in his career, Tretter is still an above-average starter, which is not easy to find.
Eric Fisher
When it comes to names being linked to the Bears, Fisher was one of those guys when the free-agent period began. The former No. 1 overall pick for the Kansas City Chiefs spent his last few years with Indianapolis, where he continued to play well.
That landed him in the middle of the pack for free-agent rankings as he checked in at No. 51 this offseason. One of the more durable players in the game, Fisher, suffered an Achilles injury in 2020, but managed to take snaps just eight months later.
Knowing that, and add in being healthy for an entire season, Fisher may never see his stock get this high again. For that reason, someone is going to give this guy a three- or four-year deal, which may be too rich for the Bears.
Riley Reiff
If you want to find a value pick in veteran offensive linemen, why not target 33-year-old Riley Reiff. The 100th best free agent of the offseason, Reiff has had an up and down 10-year career, but has had great moments with the Detroit Lions and Minnesota Vikings.
A run-first blocker who has struggled in pass-blocking situations before, Reiff will still be able to give you quality play for at least another year or two. His presence was missed during the playoffs when he suffered an ankle injury in December, which shows his value.