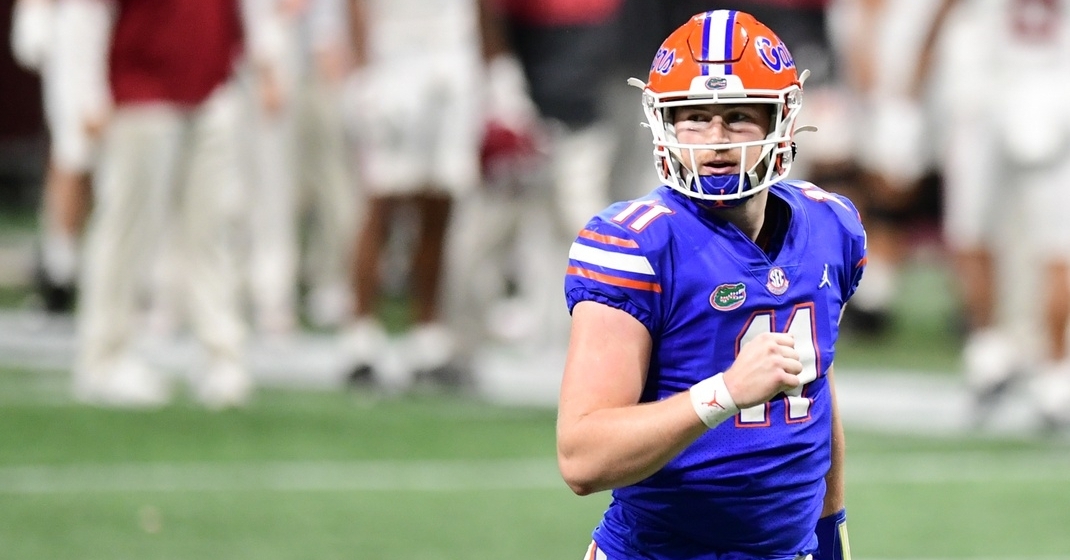 | | |
| --- | --- |
| QB Kyle Trask could be solid option for Bears | |
---
| | | |
| --- | --- | --- |
| 2021-04-06 10:50:01.0 | | |
When the Bears elected to sign Andy Dalton as a free agent to be the team's 2021 starter, it was met with mixed reviews. On the one hand, you have an aging veteran who has had success in the past but maybe on the downside of his career. On the other hand, you are bringing in a veteran who may help the team out this season but in the future.
No, I am not saying the Bears are going to bank on Dalton as their QB for the next 3-5 years but given a good season this year, and there may be a case he is brought back for one more year. He is a bridge quarterback for this team, and it allows the Bears to focus on their future signal-caller, whether through free agency or in the upcoming draft.
Not knowing what the free-agent class will look like next year, expect the Bears to kick the tires during draft weekend, and some more mid-round options are starting to make a ton of sense. One of those names is Kyle Trask, who is now being linked to Dalton without trying to be. We have heard Trask's name linked with the Bears earlier this offseason, but recent reports make it seem like the Bears could be targeting him in the middle rounds this year.
Trask is coming off an incredible year with the Florida Gators and at one time was a sure-fire first-round pick and maybe one of the top three QBs off the board. When you complete nearly 69% of your passes for 4283 yards, 43 TDS, and just 8 INT in the SEC and you can see why he was ranked so highly for a time. However, that good season went out the window as Trask struggled mightily down the stretch, including throwing five of his eight interceptions over the final three games, leaving scouts with a sour taste in their mouths.
Despite the lousy finish, the Bears did have scouts in attendance for his best performance of the season when he threw for six touchdowns against Arkansas. No one will argue that the talent is there, but now it is about maximizing that talent to prove he can be an elite QB at the next level.
Knowing that the end of his season didn't go as planned, Trask is seeking additional guidance heading into the draft, which ultimately could be a good thing.
Trask's guidance comes from QB trainers who work with Jared Goff, Carson Wentz, and, oddly enough, Dalton. When you look at Wentz, who was a trade option for the Bears, and then Dalton, the Bears QB right now, I find it interesting that he is working with people who train those QBs to help them get better. That right there gives Dalton an inside track as he gets to see how much Trask improves over the next several weeks.
It isn't unusual to see college QB's working out with NFL QBs at some point leading up to the draft.
Interestingly, he is working out with two players who the Bears engaged in discussions, including the current starter on the team. Dalton certainly isn't going to give up his job quickly, but he knows where he is in his career and what his role on the team is.
Dalton is the starter for this season, and from all accounts, that is it at this point. He is being brought in to help the team in 2021 but could be working with Trask to help the team beyond this season. With Dalton and Trask virtually working with the same trainer right now, Dalton has a chance not only to watch Trask develop as a player but could help him by giving him advice about the NFL game.
Should that lead to him, then getting drafted by Chicago would be huge as both would have the kind of relationship that you want all-rookie QB's and veterans to have. Trask may not be viewed as highly as some of the QB's especially when you look at how he finished the season but don't let that fool you. He is a good QB that will be a leader for someone.
Maybe that someone is the Bears, who are also rumored to be looking at his favorite target from this past season.