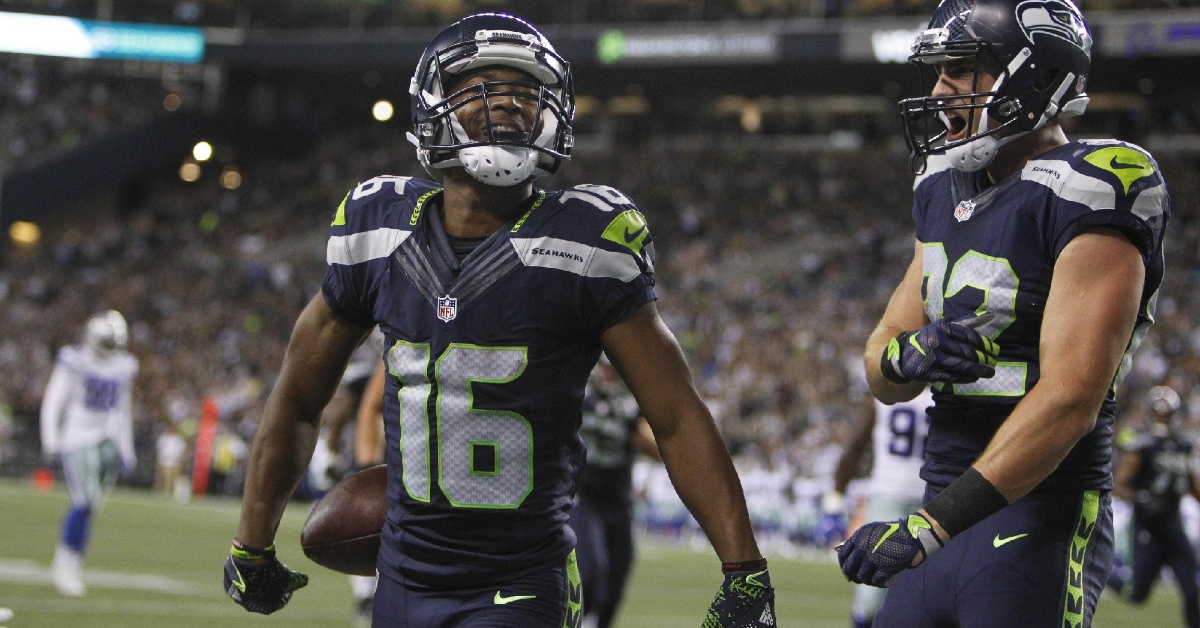 | | |
| --- | --- |
| Bears News: Seahawks could be open for more trades | |
---
| | | |
| --- | --- | --- |
| Thursday, March 10, 2022, 11:32 AM | | |
There were a lot of surprising moves across the NFL yesterday. It all started with Aaron Rodgers and his outrageous 200 million dollar contract extension. That trickled down to the franchise tag where Davonte Adams and Chris Godwin took tags, joining Dalton Schultz and Mike Giesecke. You then had the big Mike Williams contract extension, which could set the market price for Free Agent Wars.
Although most of those moves were expected, none was as shocking as what the Denver Broncos pulled off as they found the QB they were looking for. After losing out on Rodgers, Denver pulled out all the stops and made a deal with the Seattle Seahawks to acquire Russell Wilson. In return, the Seahawks made a killing as Noah Fant, Shelby Harris, Drew Lock and a plethora of picks went to the Greater Northwest.
That move not only solidifies Denver as a serious threat in the AFC, but it proves that Seattle is in full rebuild mode for the first time in over a decade. They further made their point clear by releasing Bobby Wagner as this team is banking on the future with those picks opposed to the present. If Seattle is content on rebuilding and planning for the future, would they be open to doing more business?
Not only does the NFL see this as the first domino to fall, but don't be surprised to see Tyler Lockett and D.K. Metcalf is on the trade block sooner rather than later as the Seahawks look to get more picks for the future. If you ask me, Metcalf is the least likely option given his age and what he means to the team, but Lockett would be an excellent pick-up for the Bears to get.
It gives the Bears another WR option to pair with Mooney, but adding a guy like this would take a lot, and the Bears don't have many assets to part ways with. Although Lockett is 29 years old and will be entering the back half of his prime, trading for him does make sense on either side, but it comes with a catch.
If you went back one year ago, 11 months to be exact, you have a WR in Lockett who just reached a four-year 37 million dollar extension. At that time, and given how he has produced over the better part of the last five years, that contract was seen as a bargain, and one Wilson was happy to have return. Counting incentives and bonuses, that deal could reach close to 70 million, which may be a lot for a rebuilding team to take on.
Lockett would fit well in Chicago, but do they have the assets to get something done. The problem the Seahawks may have with this deal is that if they keep him past June 1, he comes with a seven million dollar dead money hit in each of the next three seasons. However, if they do find a trade partner to take on his contract, it creates 32 million in cap space so expect the Seahawks to entertain that idea.
On the other hand, Metcalf is a different story, and rebuilding or not doesn't seem like a trade casualty. At 24 years old, Metcalf is still playing under his rookie deal for one more season, so he isn't hurting the Seahawks cap too much. However, if the Seahawks want to trade him away, it will take a ton of assets, but the Seahawks may need to extend him first to flip him for the biggest return possible.
If the Bears are looking for not only a No.1 WR, but a No.1 to build on for the future, Metcalf is one heck of an option. However, we know the Bears, and we understand how things sit with this team, and it just doesn't seem likely they have enough ammo to get that done. Lockett is still a name I would watch even if the Bears don't have a ton of draft capital. They may have some assets the Seahawks want, and I point to Nick Foles if Lock is not the option Seattle is looking for. At this point, it might be open season in Seattle where the best offer wins the best players, and the Bears need to get in on one of those offers.