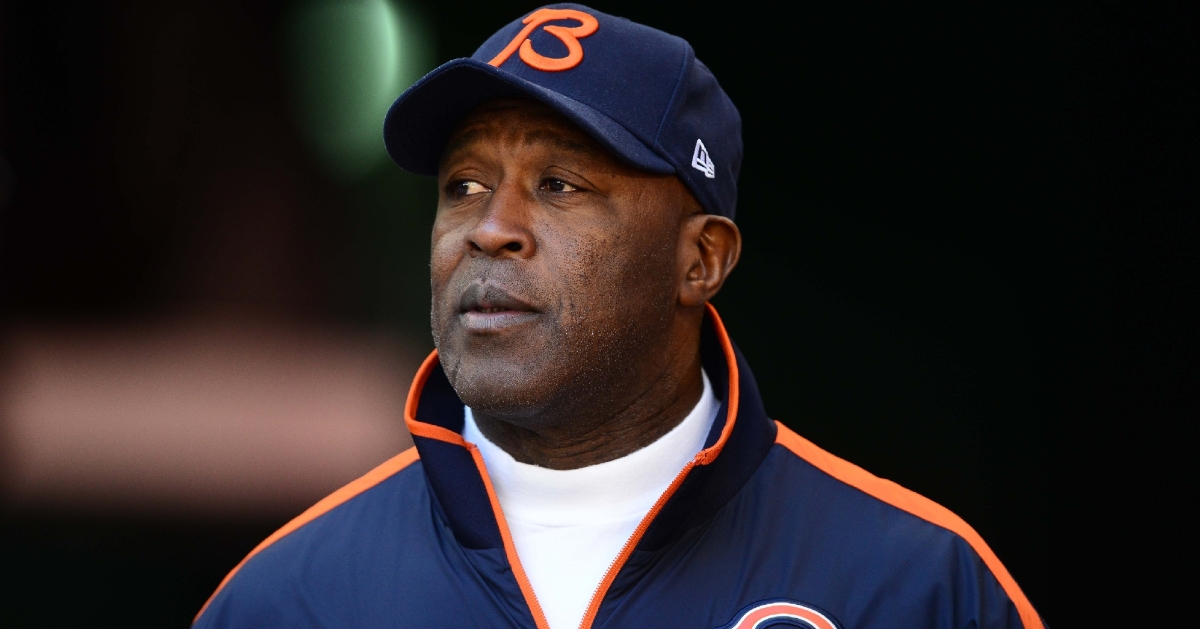 | | |
| --- | --- |
| Texans announce former Bears coach Lovie Smith as their head coach | |
---
Stepping away from regular Chicago Bears news today, and there was another Head Coaching hire in the NFL. It is amazing what happens when a name comes off the board as the pieces begin to fall like a domino effect. Following Brian Flores's comments a week ago regarding how the NFL treats minority coaches in the hiring process, Jacksonville then saw Byron Leftwich pull his name out of their head coaching search, bringing more questions to an already complicated subject.
Starting to wonder if any minority coaches would be hired, the Houston Texans made the biggest surprise of them all by hiring a minority coach and hiring former Chicago Bears head coach Lovie Smith to take the reigns. This will be a massive challenge for Smith considering the situation the Texans are in, but if anyone is up to the challenge, it is him.
As surprising of a move this is, Smith does have familiarity with this organization as he was part of David Culley's staff last season. Not the original favorite for this team, Smith landed on their radar Sunday, and things escalated quickly from there to the point where they will be naming him their next head coach. Say what you want about the Texans and this hire, but Smith deserves this opportunity more than anyone, especially after what the Bears did to him during his tenure with the team.
The 63-year-old Smith has been around a long time, coaching in the NFL since 1996, where he has specialized on the defensive side of the ball. After spending eight years as a defensive coach with the Tampa Bay Buccaneers and the then St. Louis Rams, Chicago gave him his first head coaching opportunity as he joined the Bears in 2004. During his tenure with the Bears, Smith was about as good as they come winning three NFC North titles and leading his team to the 2006 Superbowl before falling to the Colts.
Smith compiled an 81-63 record with the Bears, who parted ways with him following the 2012 season despite going 10-6 that season. No one understands why the Bears let him go as this franchise has gone through Marc Trestman, John Fox, Matt Nagy, and now Matt Eberflus since. There is a reason why they have only made the playoffs two years since Smith departed, as the organization made a huge mistake letting him go.
After the Bears let him go, Smith landed with the Tampa Bay Buccaneers spending two seasons with them and going 8-24. That included a 2-14 first season as his NFL record is 89-87 heading into this year. After the Buccaneers let him go, Smith took his talents to the NCAA landscape, landing in Illinois again to be the Head Coach of the Fighting Illini.
Things didn't go smoothly for him as he went just 17-39, but it was his 6-7 season in 2019 and a fourth-place finish in the Big 10. That earned recognition as that was the first bowl game for Illinois in a long time. Smith was out one year later and then latched on to the Houston Texans, where he will remain. There wasn't much that went right for the Texans last season, but Culley had them playing much better by the end of the season.
A big reason for that was an improving defense orchestrated by Smith. They were able to get pressure on Qbs and force turnovers which helped their young QB Davis Mills settle in and play within himself. That is a significant reason why the Texans wanted to give Smith a chance, and now he has been appointed the next head coach.
No one will argue the success he has had with Chicago, but that is about all the success he has had. This is not an easy situation for Smith, but if someone was going to come in and change this franchise, why not give him a shot. He is not only a respected Head Coach, but someone who knows what he is doing and can put together a winning coaching staff. This is an overdue opportunity, and one Smith deserves more than anyone.