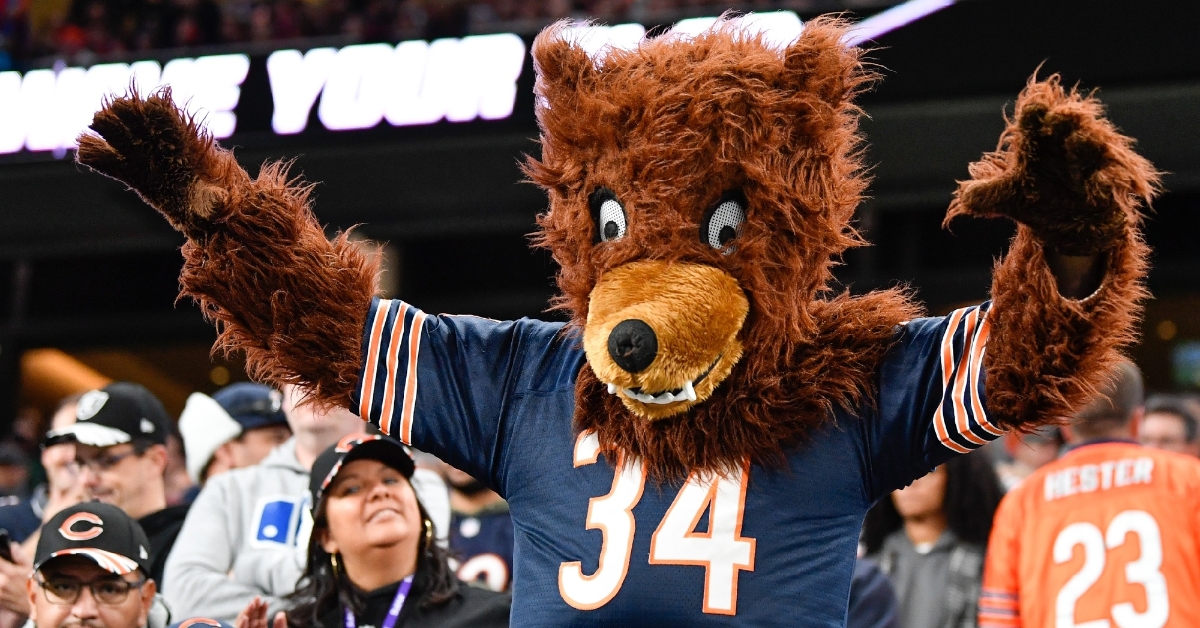 | | |
| --- | --- |
| Three Bears' Takeaways from loss to Raiders | |
---
| | | |
| --- | --- | --- |
| Monday, October 7, 2019, 10:55 AM | | |
The Bears traveled across the pond on Sunday with a new look at QB and looking to avoid a second consecutive 3-2 start. However, it was the Raiders that made the most noise in London, racing out to a 17-0 lead only to see the Bears battle back and take a 21-17 lead with under five minutes to play.
It was the Raiders responding once again late in the game as a Josh Jacobs two-yard score with less than two minutes to play was the difference in the Raiders 24-21 win. Here are three takeaways from that game that I noticed moving forward.
1. Chase Daniel couldn't duplicate his week four success: After picking apart the Vikings defense for three-quarters last week, and the Bears had hopes of Daniel dissecting a Raiders defense that was nowhere the Vikings level. However, the Raiders were able to get the best of him early, and then late as they picked him off twice, including one to seal the deal late.
After a dismal first half, Daniel got things rolling in the third quarter with a pair of touchdown passes to Allen Robinson. He finished with 232 yards on 22-32 passing for the day. Those are not that bad of numbers, but it was his two costly interceptions that stand out the most. With Mitch Trubisky on the sidelines for possibly one more week, the Bears are going to need Daniel to play better than what he showed this week or at least cut down on turnovers.
Fortunately for Chicago, they will have their bye week this week as that will not only give Trubisky a week to heal but will give Daniel an extra week of reps to not only get more comfortable leading the offense but potentially learn from this week's mistakes.
2. Akeem Hicks injured again: After missing week four with a knee injury, Akeem Hicks was back in the lineup against the Raiders hoping to make an impact against Jacobs. It was Jacobs who not only won the battle rushing for 123 yards and two scores, but the Bears lost Hicks again as he left in the first quarter with an elbow injury and did not return.
Although we don't know the severity of the injury right now, we do know that Hicks has now been injured in back to back weeks, which may be a concern for Chicago. I don't want to call him an injury-prone player because he has been very durable for his career. For some reason, Hicks finds himself with the injury bug this year as the nagging injuries are piling up so far.
With Hicks missing time again, the Bears continue to have the pieces needed to fill his role for the short term. However, filling his role long term may be a problem if he continues to leave games with injuries. With the bye week happening this week, I am not concerned about his injury yet. If this injury persists out of the bye week, then the Bears may be looking at something a bit more serious as they try to rebound going forward.
3. No running game spells trouble in Chicago: The first couple of weeks of the season, the Bears offense looked like a work in progress as their running game had yet to get going. The Bears were coming off two games where the rushing attack helped take the pressure off a struggling passing game allowing the offense to be more fluid throughout.
Chicago did take a step backward on Sunday; however, as once again, the running game struggled to get going. With David Montgomery leading the way with just 25 yards on 11 carries, it placed that much more pressure on Daniel, who couldn't duplicate his success from week 4.
With the Bears continuing to find consistency in their offensive passing game, the rushing attack will be vital if the Bears want to succeed moving forward. We have a very good idea of what happens to this team once the rushing game fails to get going as neither one of their quarterbacks can put the team on their backs and carry them with their arms.