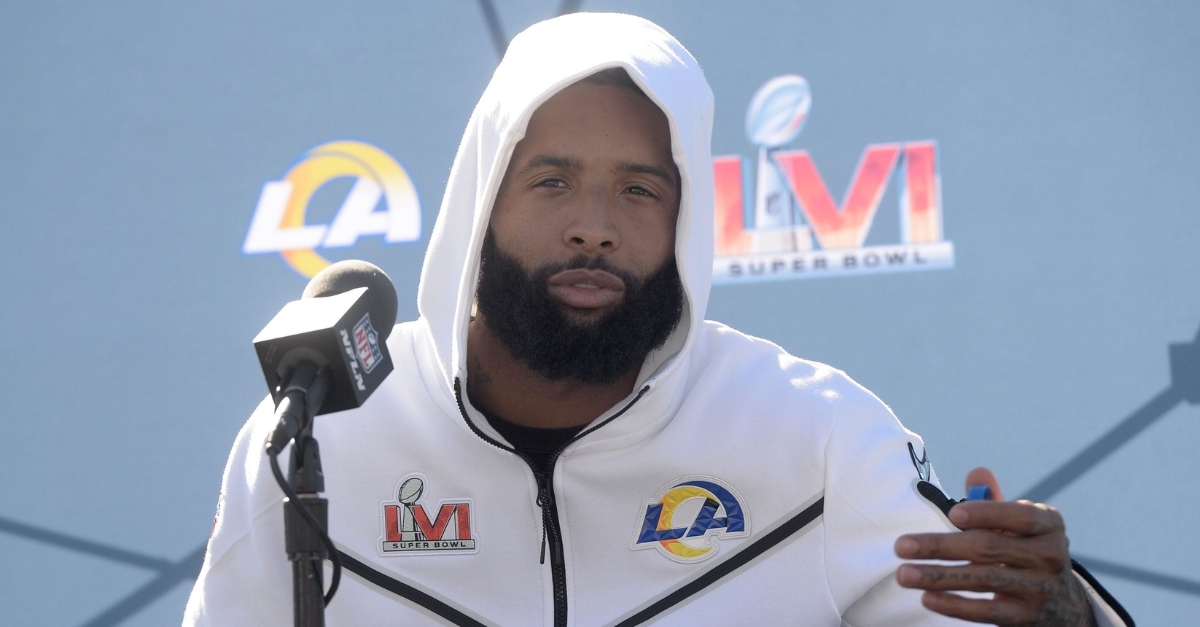 | | |
| --- | --- |
| WR free agents who can help the Bears | |
---
| | | |
| --- | --- | --- |
| Wednesday, June 29, 2022, 9:51 AM | | |
With NFL training camp right around the corner, there isn't much for this Bears roster left to do. Yet, this team still has a few holes that need to be filled, and fans are wondering how those holes will be filled.
Look for many in-camp battles this summer as several positions will be up for grabs apart from RB and QB, which Matt Eberflus feels are locked in. Add in a couple more free agents, and you could see even more competition.
That's right. We are still talking free agency with the Bears as there are several big names left on the market that could help this team. Over the next several days, we will determine who is available and if the Bears should take a shot at them.
Today is about the skill positions as there are some options for the Bears to pursue to improve this offense. With RB and TE seeming set, it would be the WR position that makes the most sense if the Bears were to add something to their overall roster.
Odell Beckham Jr.
Listed as the 11th best free agent on the market, Beckham Jr. is still available on the open market and is an intriguing option. From a skill side, no one will argue with what he can bring to the table as he is one of the best receivers in the game skill-wise.
Beckham is an annual 1000-yard, 10-plus touchdown guy who has no trouble producing on the field but needs to stay healthy. That is the key word, health, and that is a problem right now as he is coming off a second Torn ACL in January. That means if you sign him, you will not get any production from him until the end of the season, so would it be worth it?
Unlike most remaining free agents, he is someone you would look to give a two or three-year contract to as the deal would pay off in those last two years. I don't know if the Bears want to risk that with his injury history.
Will Fuller
Speaking of a player with an injury history, Will Fuller remains a free agent and is at the worst looking for a short-term deal. Ranked 49th in terms of overall free agents when the offseason began, Fuller missed time in 2021 due to a PED suspension and personal issues and injuries.
The Bears have been linked to him for a while when it comes to signing him, but he comes with plenty of red flags. Red flags or not, the dude is a burner, and he would give the Bears that one WR that can take the top off of the defense. This is another one of those players who would like a multi-year deal, but it would be more of a one-year prove-it deal with a second-year option.
Julio Jones
Another FA WR still on the market that many people forget is Julio Jones. One of the older players remaining in terms of skill players, Jones was ranked the 54th best available FA and is coming off the worst season of his decade-plus career.
Not long ago, Jones was being put in the conversation as the top WR in football, only to have injuries and age start slowing him down. Even with his season last year, there were times when he looked like the Julio Jones of old in Tennessee, but was limited to just 31 catches and one score.
Considering he has barely practiced the past three years, this is a leap of faith signing in hopes he still has something left in the tank. However, if the body is right and he is healthy, signing him to a one-year deal gives you a great No. 2 option alongside Darnell Mooney.